In this article, I'm going to mention the 5 best places to visit in Aktau, Kazakhstan which are worth visiting.
Aktau Overview
| | |
| --- | --- |
| Location | Eastern shore of the Caspian Sea, Kazakhstan |
| Area | 77 km² |
| Elevation | 8 m |
| Population | 1.82 lakhs (2017) |
| Language | Kazakh & Russian (Main) |
| Main Religion | Islam |
| Famous For | Advanced technology, modern buildings, beautiful resorts, religious sites, seashore, etc. |
| Tourist Attractions | Mosque of Becket Ata, Bayterek Cinema, Promenade, etc. |
Aktau is indeed a municipality in Kazakhstan, situated just on the Caspian Ocean's eastern shore. Its present title in Kazakh means "white mountain," possibly because of the rocks that face the Caspian. Shevchenko was indeed the name of the municipality from 1964 until 1991. Its previous names were given in honor of the famous Ukrainian poet's banishment in the region.
It is the capital of Mangystau Municipality and is situated on the Mangyshlak Peninsular. The unique sector address scheme in Aktau is well-known. In Aktau, hardly any roadways have names; rather, addresses are usually made up of three figures: the neighborhood, the structure, and the flat code. It's because Aktau was actually planned to be a campground for oil company personnel.
The nuclear power plant used to be located in Aktau. The BN-350 FBR was launched in 1973 and retired in 1999. The Kazakhstani administration's long-term strategy involves the reconstruction of a nuclear power plant at the site.
In addition to manufacturing plutonium, BN-350 was also utilized to generate electricity and desalinate water for the city. The existing station is deemed insufficient to provide the clean water and electricity required at this moment, and outages are regular.
This tour to Kolsai Lake & Kaindy via Charyn canyon is our favorite.
Best Places to Visit in Aktau
1. Mosque of Becket Ata
One of Kazakhstan's most prominent shrines, including the small Akhmet Yassaui tomb, is the Beket-Ata subterranean masjid. The Masjid, which is entirely carved out of rock, is situated in the Ogland region, and notwithstanding its remote location from major towns, it is a popular destination for pilgrims from everywhere in the nation.
Beket-Ata, one of Kazakhstan's most respected Sufi saints and speakers, designed the masjid. Throughout his lifetime, the Sufi was known for his intelligence and curing abilities. This mausoleum justifiably has a particular position among Kazakhstan's and Middle Asia's Muslim communities.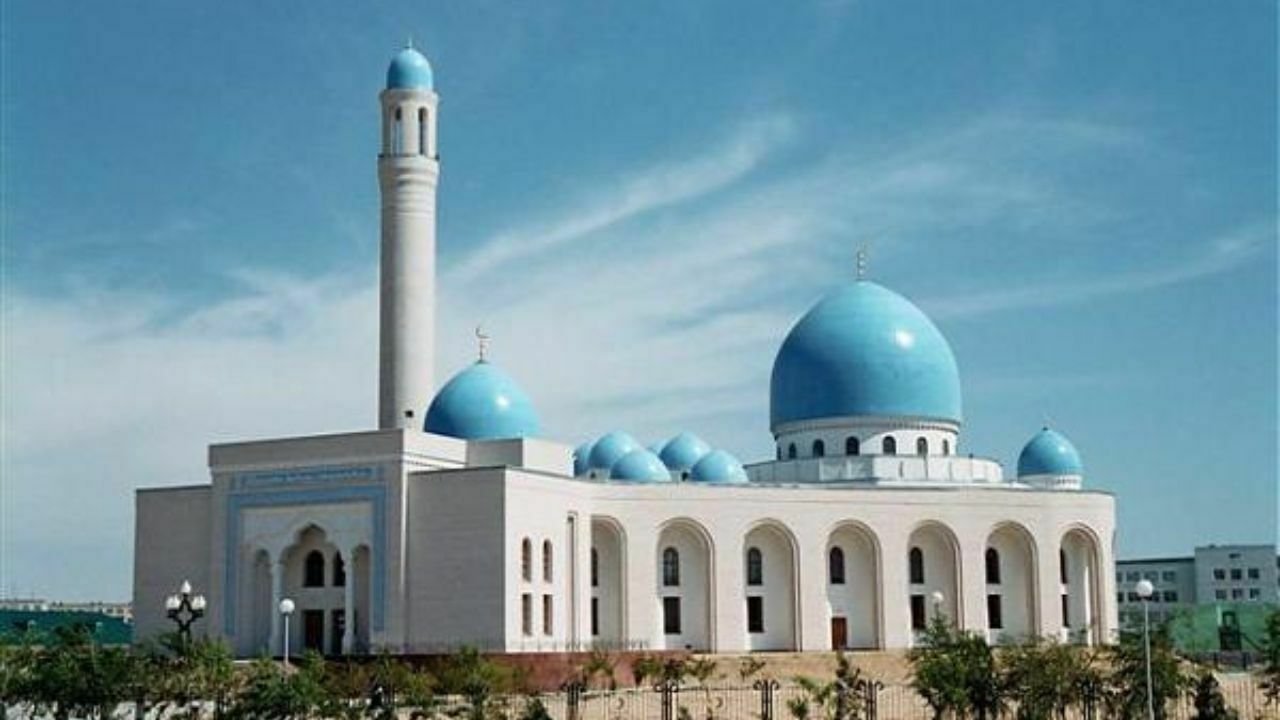 Ata was born in the middle of the fifth century in the Atyrau area, outside the contemporary settlement of Kulsary. The youngster came to bow and show his support to the souls of Shopan Ata since he was 14 years old. The lord actually came to him and bestowed his benediction on the young man. Becket then moved to Khiva to study physics at a religious school.
After finishing his studies, Becket-at traveled many highways and pathways, but he was better balanced in Mangystau. When individuals who were weak and in need went to him, he assisted them, cured them, and guided them along the proper path. Becket-ata always urged Christians to live piously, honestly, and with love in his precepts.
Suggested – Want to explore Astana? Make sure to visit these places in Astana to explore the city in a better way.
2. Bayterek Cinema
Akmurza Rustembekov designed the program, which was based on the ambition of Kazakhstan's first President, Nursultan Nazarbayev. The 105-meter-high building rises from a broad flat foundation in an elevated plaza.
It comprises a 22m wide jewel sphere supported by a slender hollow tube encircled by white splinter group support beams that expand out towards the summit. Two elevators rise inside the tunnel to the viewing deck inside the "egg," with a ticketing office and exposition area at the base. The statue's portals are hidden beneath eye level, accessible only via staircases from the neighboring plaza.
The viewing platform is 97 meters high. It has two layers: one with a panoramic view of Nur-Sultan and far beyond, and the other, a higher level, accessible through a set of steps. The top level has a golden handprint of Nursultan Nazarbayev, Kazakhstan's first President, set on an elaborate plinth.
Visitors are invited to lay their palms in the impression and express a request on a tablet. A hardwood monument of a world with 16 projecting pieces stands alongside the thumbprint, also facing the royal palace and honoring the Congress of Presidents of Global and Conventional Religions, which was held multiple times in Nur-Sultan.
Suggested – Want to visit Almaty? Make sure to explore these sites in Almaty to make your trip more exciting.
3. Promenade
Macke, his lady, and the boy relocated to Switzerland in the autumn of 1913, residing in Hilterfingen, on the lakeside of Thun, where he worked extensively for 8 months, from September 1913 to May 1914.
The Promenade is Macke's first painting from this period, as well as the first time he used the subject of a promenade in parkland near the tracks and water. The impact of modern French painting, particularly Robert Delaunay's works, was important for Macke. This occurrence was a watershed moment in Macke's awareness of the function of light and color in paintings.
His partner, Elisabeth Erdmann-Macke, said of his last paintings: "Airiness of hues, magnificent brightness, particularly in the emerald hues of trees, the openness of celestial blue, solar storms on the soil, where colors transition from dazzling yellow to dark red," his partner said of his last paintings. He drew individuals without using harsh contrasts or defining them with a well-defined outline.
Suggested – Are you planning to experience the nightlife of Kazakhstan? Get to these nightclubs in Kazakhstan and enjoy the nightlife there.
4. Caspian Sea
The Caspian Sea, sometimes known as the world's biggest reservoir or a comprehensive sea, is the largest global interior stretch of water. It is one of the best tourist attractions in Aktau. It is an underground aquifer basin located across Europe and Asia, east of both the Caucasus, west of Central Asia's large steppe, south of Eastern Europe's lush lowlands, and north of Western Asia's hilly Iranian Plateau.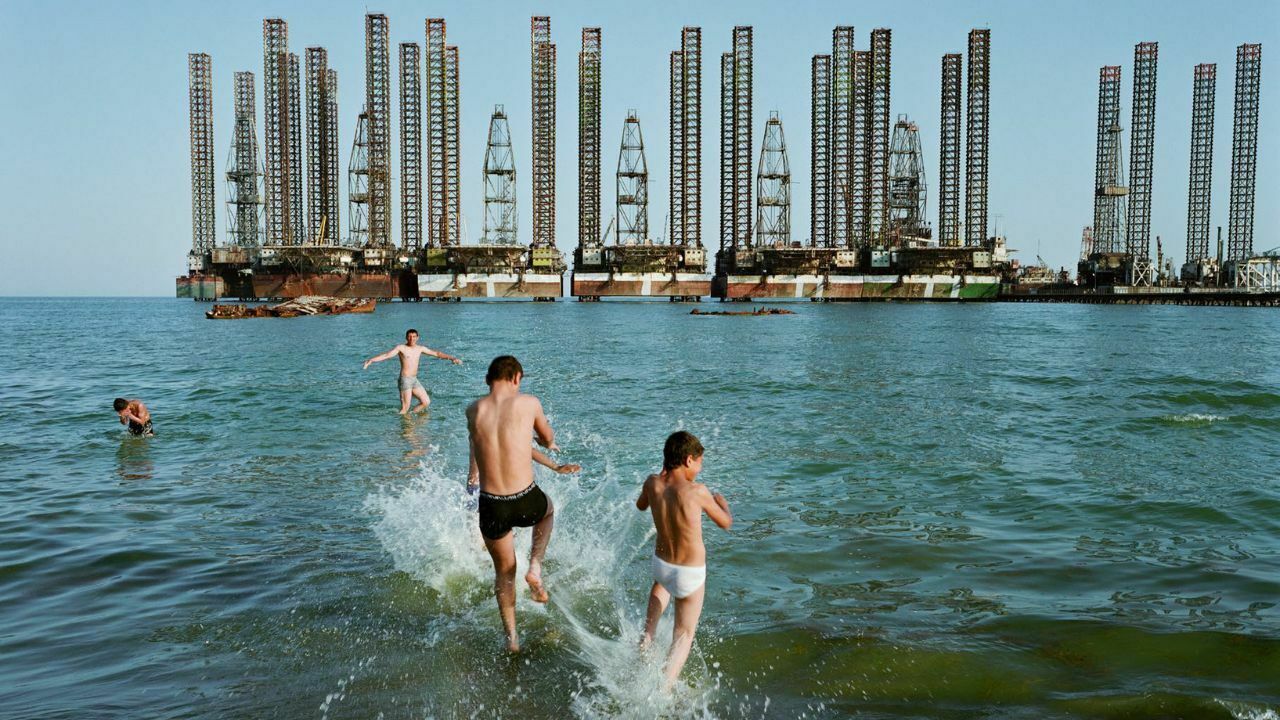 It has a surface area of 143,550 square miles (372,000 km2) and a density of 78,200 km3 (19,000 cu mi). It has a saltiness of about 1.2 percent (12 g/l), which is about one-third the saltiness of saltwater. If the waterbody excites you, you should definitely go through our travel guide on the best lakes in Kazakhstan.
From a north-south direction, the sea covers about 1,200 kilometers (750 miles), with a main span of 320 km (200 mi). It has a gross area of 386,300 km2 and is roughly 27 meters (89 feet) beneath sea level. The Volga, Europe's river, located at the weak north end, is its principal saltwater intake. Its center and southern zones are divided by two huge basins.
Suggested – Explore these beaches in Kazakhstan and capture the most beautiful sights there with your camera.
5. Cape Zhelaniya
Cape Zhelaniya is a Russian Federation promontory. It is a significant spatial feature. The area around the coast is a bleak wasteland, subjected to harsh Arctic winter weather. As a component of the Russian Arctic Nature Reserve, the cape and the adjacent area of Novaya Zemlya are preserved. Cape Zhelaniya is situated in the northern extremity of Severny Peninsula, Novaya Zemlya's northernmost island.
The divide between both the northernmost ends of a Coastal Region and the Caspian Sea is marked by this promontory, which serves as a geographical point of reference. Bureaucratically, it is part of the Russian Republic's Arkhangelsk Oblast.
During the Soviet Union, it was transformed into a covert experimental facility, and plenty of nuclear tests, notably 88 meteorological exams, were carried out at Novaya Zemlya. It served as a meteorological station until 1994, and an automated monitoring station has indeed been established around since 2005. It is undoubtedly one of the best places to visit in Aktau.
We love this private day tour to the fantastic Charyn Canyon.
Travel Guide to Aktau
1. Best Hotels in Aktau
The best and most luxurious hotels in Aktau are as follows –
Rixos Water World Aktau
Caspian Riviera Grand Palace
Holiday Inn Aktau – Seaside
Renaissance Aktau Hotel
Holiday Inn Aktau, an IHG Hotel
2. Best Restaurants in Aktau
The best restaurants in Aktau offering great food are as follows;
Fusion
The Guns & Roses
Lido
Napoli
Costa Cafe
3. Best Shopping Malls in Aktau
The best shopping centers in Aktau where you will have a great shopping experience are as follows –
The Aktau Mall
The Ardager
The Schum
Volna Market
The Yellow Market
4. How to Reach Aktau?
Aktau has an international airport called Aktau International Airport which was built in 1996. Apart from this, Akatau has a seaport, and Aktau is connected to major cities of the country by road. So, we can say getting Akatu is not a difficult task. Anyone can reach Aktau by flight, car, or ship.
Suggested – Are you in Aktobe? You should definitely explore these places in Aktobe.
Conclusion
These are the best places to visit in Aktau which are worth traveling to. If you are planning to visit Kazakhstan, don't forget to include these best tourist attractions in your to-do list. If you found this article helpful, make sure to share it with your friends.
I'm going to wrap up this article, so, for your journey, All The Best in Advance.
Suggested – Are you an avid trekker? Explore these hiking trails in Kazakhstan and make your trip more exciting.
FAQs – Aktau Tourist Attractions
1. What is Aktau known for?
Aktau is well known for its amazing landscapes, building, resorts, religious sites, and most importantly for its traditions and culture.
2. Is Aktau safe for tourists?
Yes, Aktau is safe for tourists. But, take complete precautions if you are going alone to explore Aktau city.
3. What is there to do in Aktau?
There are a plethora of things that you can do in Aktau. You can go fishing at the Caspian sea, you can visit the famous religious site, the Mosque of Becket Ata, can explore historical monuments, and learn about the history of the city.
4. What are the best accommodations in Aktau?
Rixos Water World Aktau, Caspian Riviera Grand Palace, Holiday Inn Aktau – Seaside, Renaissance Aktau Hotel, and Holiday Inn Aktau are some of the best accommodations options in Aktau.
Suggested – Are you planning a trip to Kazakhstan? Read these useful travel tips before starting your journey to Kazakhstan.