In this article, we've shortlisted the 10 best places to visit in Shymkent that you should definitely explore to make the most of your trip.
Shymkent Overview
| | |
| --- | --- |
| Location | Near the border with Uzbekistan, Kazakhstan |
| Area | 1,170 km² |
| Elevation | 506 m |
| Population | 9.32 lakhs (2017) |
| Language | Kazakh & Russian (Main) |
| Main Religion | Islam |
| Famous For | Advanced technology, parks, monuments, modern buildings, beautiful resorts, religious sites, etc. |
| Tourist Attractions | Park Abaya, Tau Samal Ski Resort, Independence Park, Central Mosque Shymkent, Khyzyr Minaret, Baidibek Ata Monument, etc. |
Shymkent is a very beautiful region of Kazakhstan. It is a naturally wealthy province. Shymkent is located in the southern part of the country near the border with Uzbekistan at an altitude of 506 m above sea level.
It is far 690 kilometers from the west of Almaty and 1,483 kilometers from the south of Nur-Sultan.
Shymkent is a hub of many beautiful tourist sites in Kazakhstan. There are a lot of parks, resorts, museums, mosques, and monuments that are worth visiting.
These sites represent the ideas, customs, and social behavior of the country somewhere. Now, before wasting your precious time, let's have a deep dive into the best travel destinations in Shymkent.
Best Places to visit in Shymkent
1. Park Abaya
Park Abaya is home to several memorials dedicated to fallen soldiers, making it a great site for a tranquil stroll in the park. Finish your stroll by passing by a massive obelisk dedicated to the men who died during World War II.
The boulevard lined with Russian tanks will be your first stop as you make your way toward the memorial representing an American soldier and his dog.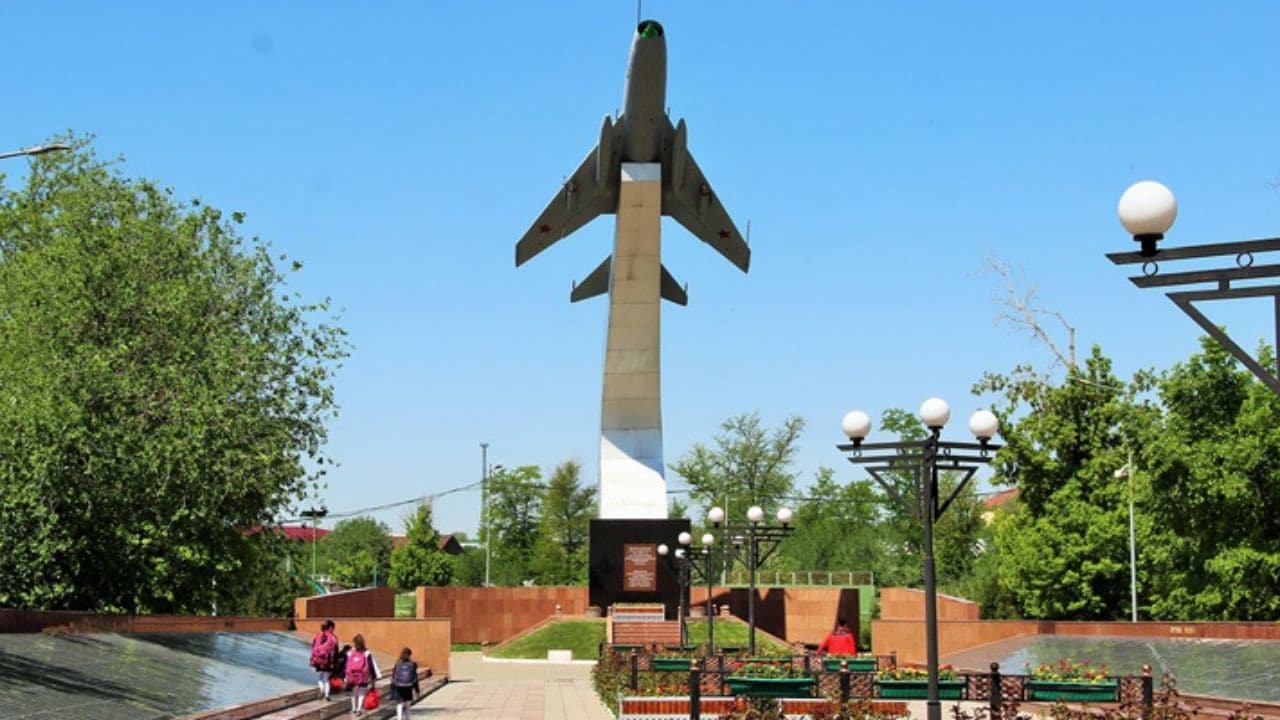 It was transported to the park from the city's central square, where it had previously stood next to a memorial honoring Soviet World War II pilots during the war.
In addition to the usual cafes, playgrounds, and tennis courts, there is a small water park and a circus show as part of the park's attractions as well. Truly, it is one of the best places to visit in Shymkent.
2. Tau Samal Ski Resort
Nysanbek is 45 kilometers from Shymkent, where Tau Samal is located. It is considered one of the best tourist attractions in Shymkent.
It's tucked away between two mountains, surrounded by crystal-clear water, breathtaking scenery, and a heavenly atmosphere. Three swimming pools, a sauna, and several hiking paths may be found in the area.
The spring mountain water has been pumped into the pool.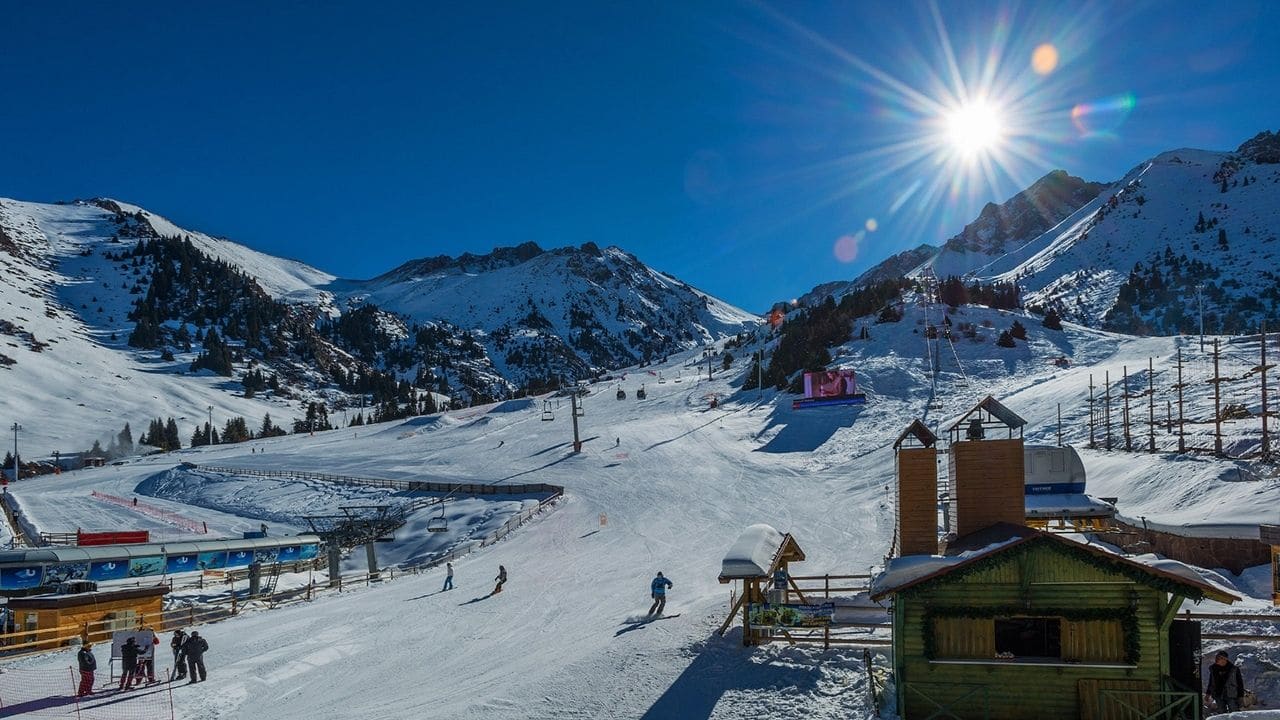 Summertime pastimes include horseback riding, fishing, boating, and swimming. It's important to try the local sour cream if you're going to eat the meal cooked here because it's made from local dairy products.
It's a terrific time to go skiing because there are plenty of slopes and lifts to choose from.
3. Independence Park
Independence Park, located in the heart of Shymkent, is one of the city's most popular attractions in Kazakhstan. It was built to commemorate Kazakhstan's 20th anniversary of independence, which occurred in 2011.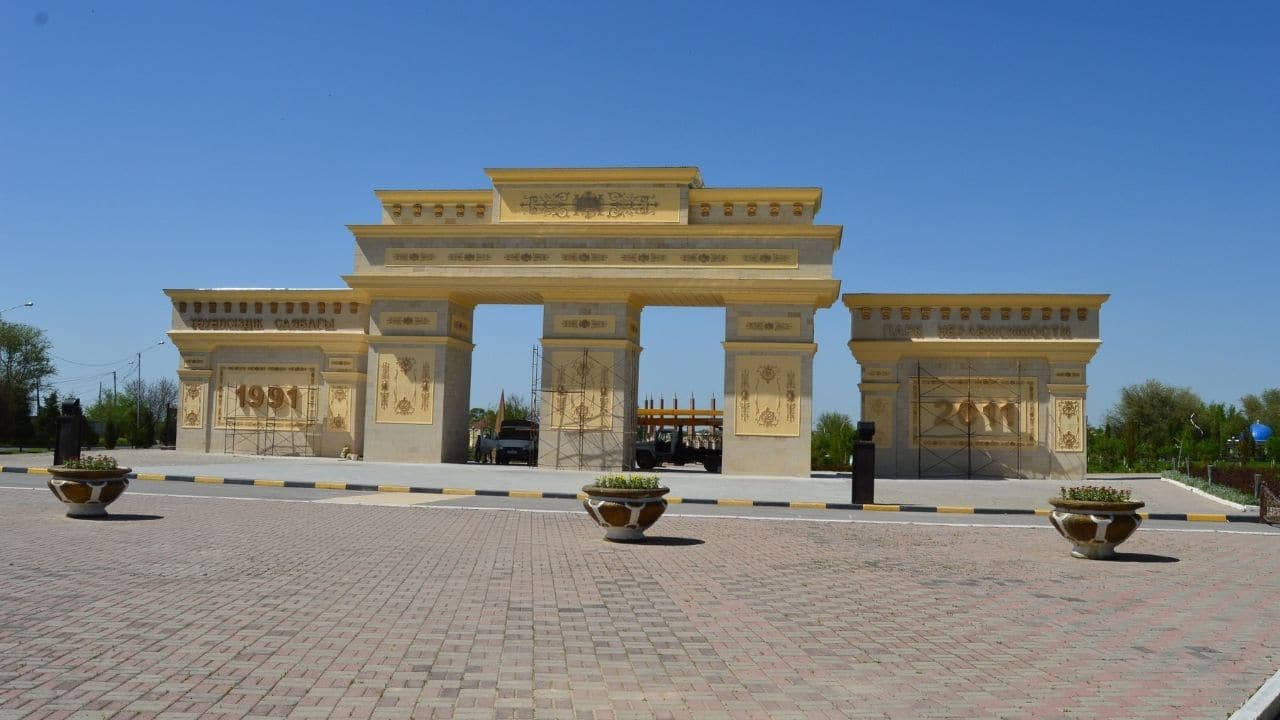 The monument is made up of 137 steel pillars, each representing one of the country's 137 ethnic nationalities.
This area is made brighter and more alive by the musical fountain show that takes place throughout the summer months in the park.
4. Regional Museum of Southern Kazakhstan
The regional museum, located on the outskirts of the city's northern outskirts, is well-presented and contains exhibits on the geology and history of the region, as well as artifacts from places such as Saravan and Otrar, among other things.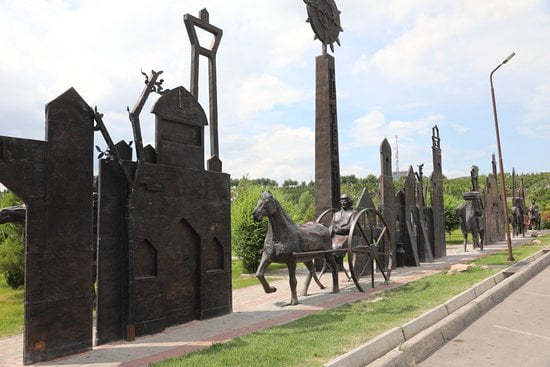 The museum is open every day of the week and entry is free. An anthropology section is also available for visitors to peruse, as is a beautiful collection of traditional musical instruments and silver jewelry on display.
You should definitely visit this one of the best tourist sites in Shymkent.
5. Central Mosque Shymkent
South Kazakhstan's largest mosque is the Central Mosque which is also one of the best tourist sites in Shymkent. Temirlan's new roadway, which opened on May 31, 2013, is situated.
From an architectural standpoint, it appears as though the new mosque has become a decorative feature of the regional hub.
The building of the monument was largely funded by the Zaid bin Sultan Al-Nahayan Charity Fund. Overall, the mosque has a 30-thousand-square-meter footprint, with the two-story main building occupying 8,516 square meters.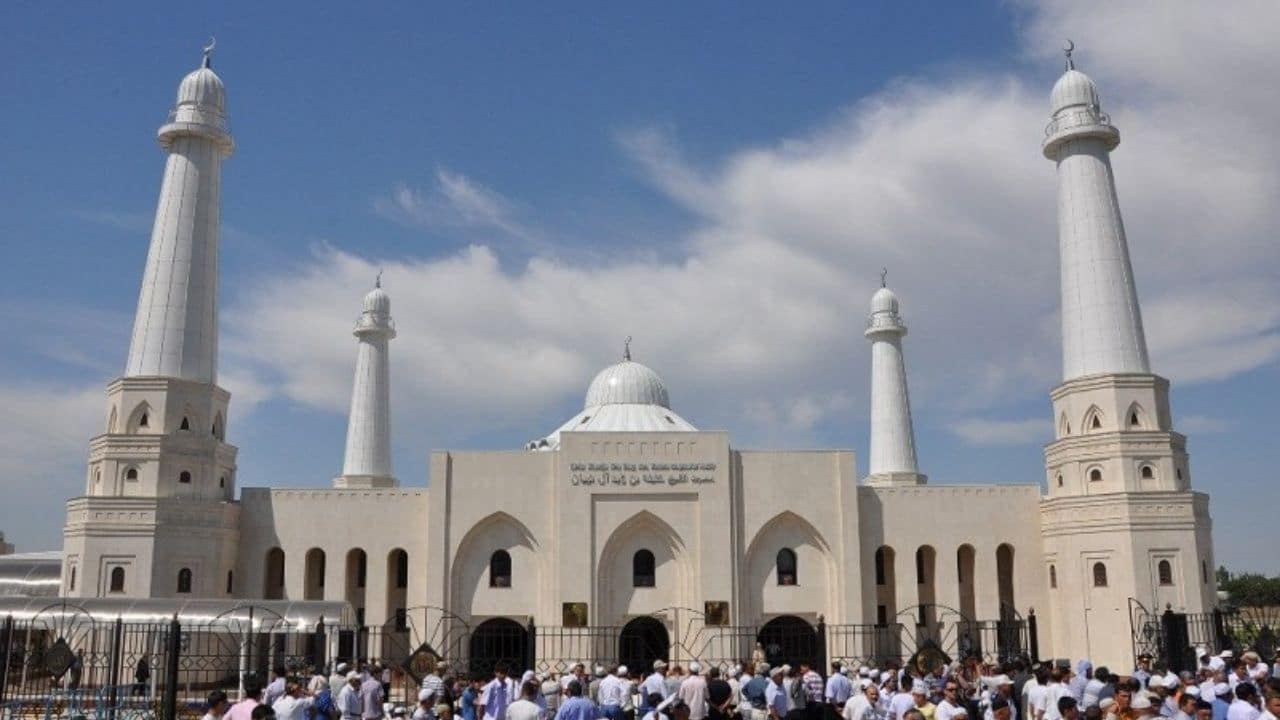 The building's main mosque is composed of white stone and has a large white dome. Other facilities include an ablution room for the imam, as well as a boiling room.
Hundreds of trees and plants have been planted around the memorial.
6. Khyzyr Minaret
It is situated in the heart of an ancient city 10 kilometers from Shymkent, in the vicinity of several tourist attractions.
However, even though the ancient city of Ispidzhab was formerly located on the site of Sairam, only the Khyzyr Minaret, which dates back to the ninth and twelfth centuries, remains on the site today. 
The grave of Khyzyr Payaghambar, a prophet who lived in the eighth century, is housed in a monument that stands around five meters tall.
If you are also planning to visit Taraz, you should definitely explore Taraz tourist attractions.
7. Sacred Cave "Akmeshit"
The word Akmeshit originated from the Kazakh language, and it translates as "White Mosque" or "White Mosque-like Structure."
As a result of the unusual legends that have developed around the location's past, it has inspired a slew of intriguing ideas.
According to some, it served as a safe refuge, but others claim to have heard stories of terrifying dragons wandering the country.
Because of the fascinating stories and historical value of the area, a huge number of tourists come to see it. This nook, which is located within the cave, possesses its ecosystem, which is referred to as the living ecosystem.
8. Baidibek Ata Monument
The highest tower in Shymkent is located in the city's northern section. Baidibek Bi was the inspiration for the creation of this monument. When the Kazakh people were gathered together in Kazakhstan, he was a significant figure in the proceedings.
The monument is placed on a hilltop at a height of 10 meters above sea level. It is obvious from historical sources that Baidibek bi was a well-educated and compassionate individual.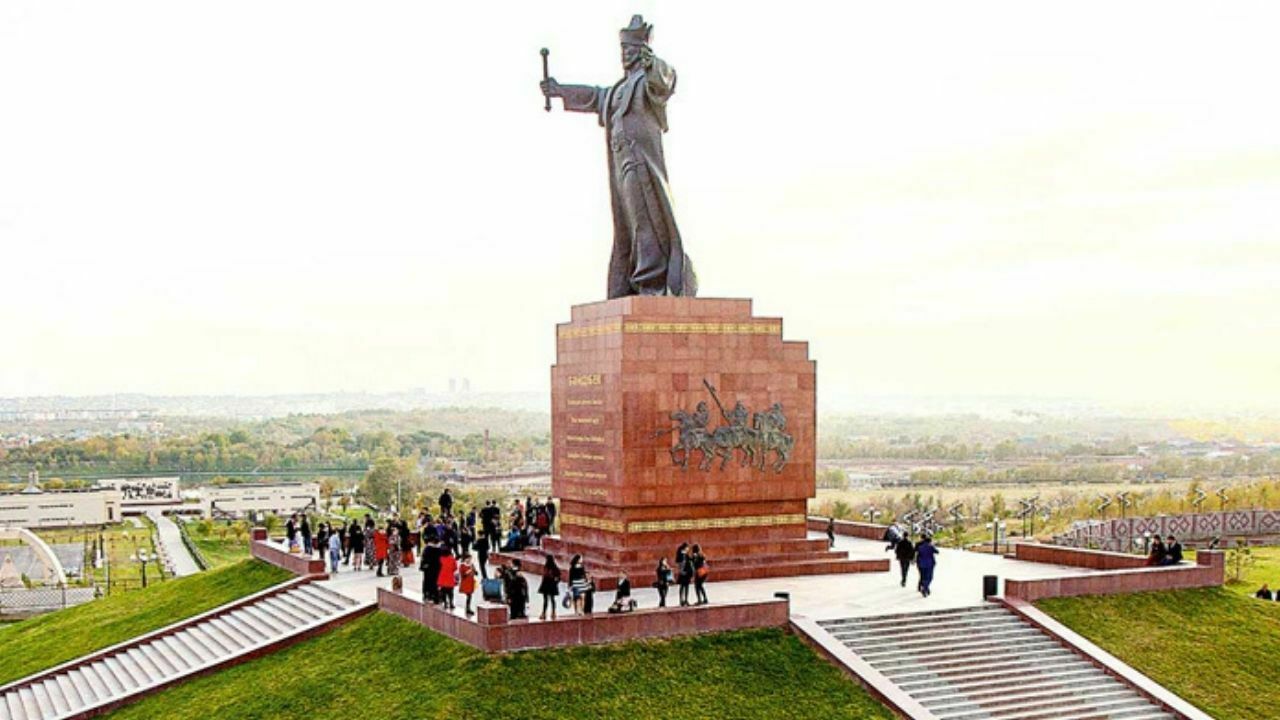 Therefore, it was here that he created the sculpture depicting his character as someone open to the world.
Modern-day Kazakhs flock to the monument, which is a famous tourist attraction and a significant architectural landmark that has contributed to bringing the country's people together. It is undoubtedly an amazing travel destination in Shymkent.
9. Alley of Glory and War Memorial
A visit to the memorial is a must if you're looking for things to do in Shymkent. In the course of World War II, a large number of citizens from Shymkent lost their lives while fighting against the Soviet Union.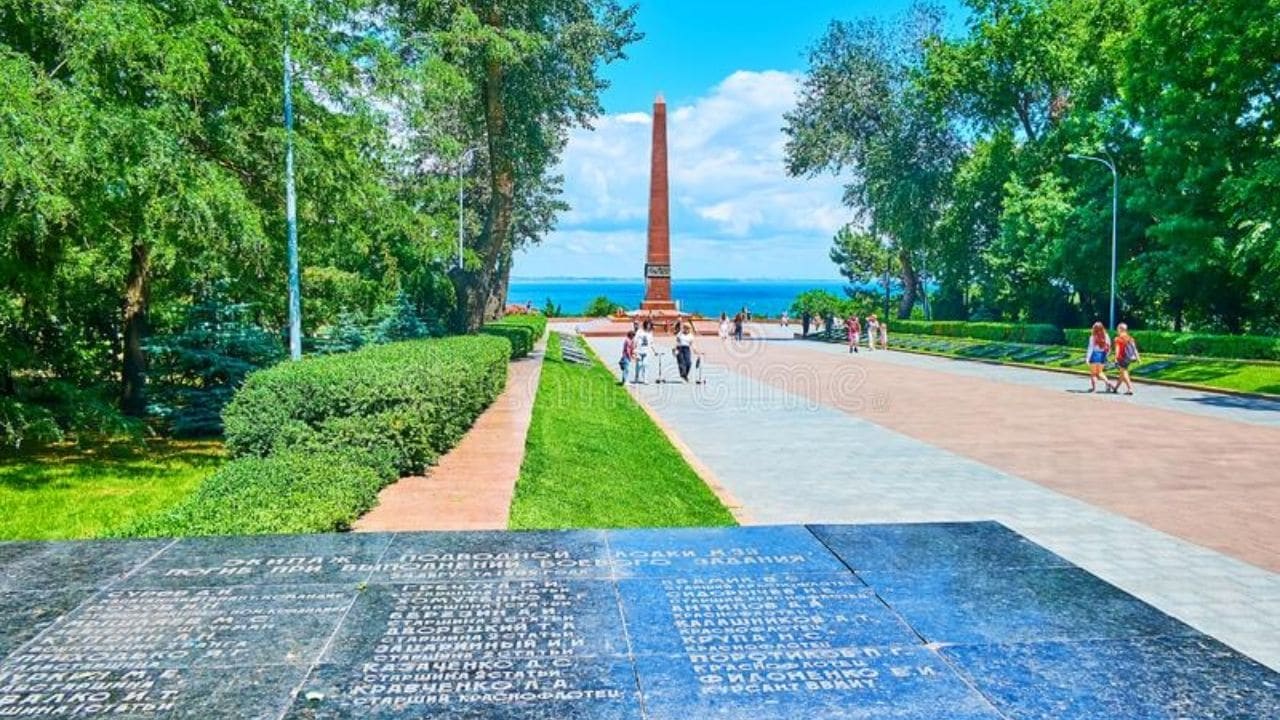 A single memorial includes the names of all those who have died, and there are additional smaller memorials with the names of soldiers who have given their lives while fighting in the war against Afghanistan, as may be seen here.
10. Museum of Victims of Political Repressions
The museum was built as a memorial to the victims of political tyranny under the Soviet regime. It is located in Shymkent, Kazakhstan, near the intersection of Ryskulbekov and N Torequlov Streets.
If you are a history buff, this is an excellent destination to visit because it showcases the history of Kazakhstan and the hardships it endured under Soviet authority.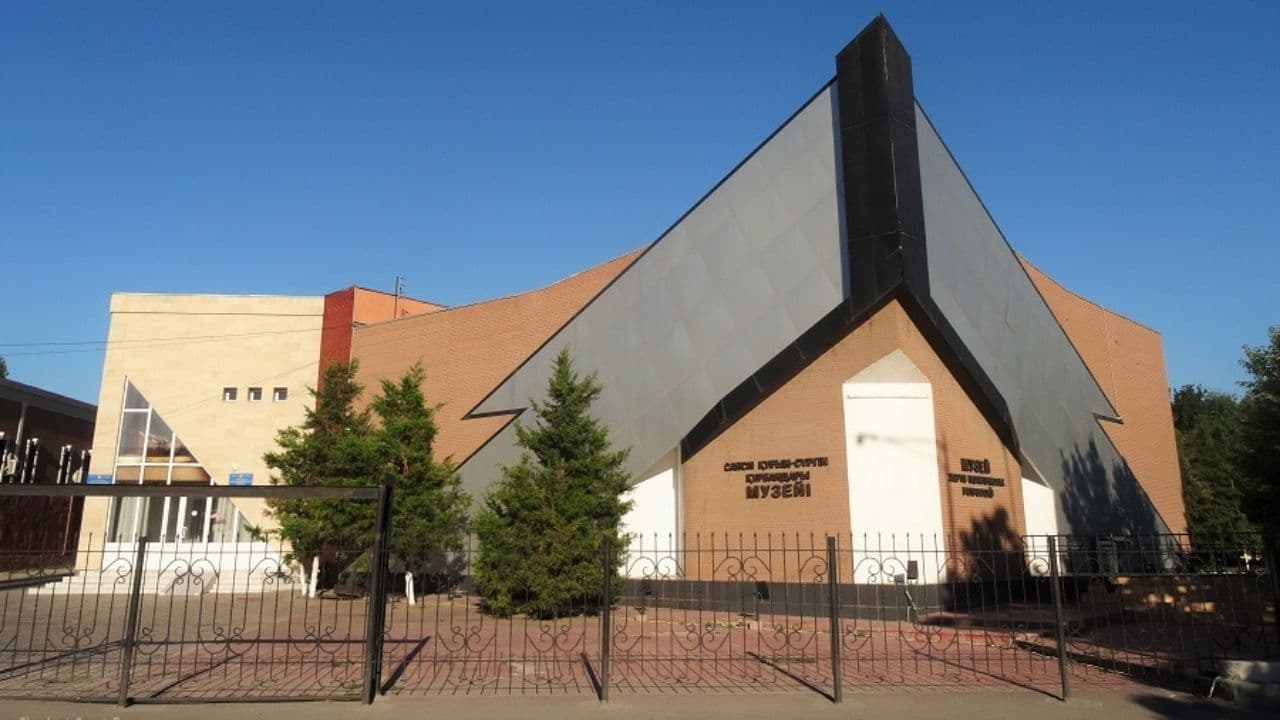 In this well-presented museum, you may get a fast glimpse into the lives of Kazakhs living under Soviet rule, as well as all the information you need concerning their relationship with Russia. You should definitely visit this beautiful travel destination in Shymkent.
Shymkent Travel Guide
1. Best Hotels in Shymkent
Shymkent Grand Hotel
Hostel Sweet Home
Promenade Park Hotel
Sapar Standart Hotel
Kainar Hotel
2. Best Restaurants in Shymkent
Kazakhasia
Kok-Saray
Bar Villa
Vinopark
Istanbul Cafe
3. Best Shopping Malls in Shymkent
Shymkent Plaza
Mall Mega
Nauryz Park
Ayna Bazaar
Qyrgy Bazar
4. How to reach Shymkent?
Shymkent has a proper road as well as a rail network that connects this city to the major part of the country. There is also an international airport, Shymkent International Airport present there which connects the city to different parts of the world.
Conclusion – Travel Destinations in Shymkent
These are the best places to visit in Shymkent that are worth seeing. Every site has different energy and vibes, so you will experience all of them. If you are a camera lover, these tourist sites in Shymkent are going to give you a chance to capture amazing and very beautiful pictures there.
I'm wrapping this blog post here. Have a good day.
FAQs – Tourist Attractions in Shymkent
1. What are the top attractions to visit in Shymkent?
Park Abaya, Tau Samal Ski Resort, Independence Park, Regional Museum of Southern Kazakhstan, Central Mosque Shymkent,  Khyzyr Minaret, Baidibek Ata Monument, Alley of Glory, and War Memorial are the top attractions to visit in Shymkent.
2. What are the most popular things to do in Shymkent with children?
If you are with your children, you should definitely visit Park Abaya, Independence Park, the Regional Museum of Southern Kazakhstan, and the Alley of Glory and War Memorial in Shymkent.
3. Where can I stay if I'm traveling to Shymkent with my children?
Aidana Plaza Hotel, Rixos Khadisha Shymkent, Ramada by Wyndham Shymkent, City Hostel Shymkent, and Express City Hotel are some good hotels to stay in if you are with your family and especially with your children.
4. Where should I stay in Shymkent for a trip with my partner?
If you are with your partner, you should definitely check out Rixos Khadisha Shymkent Hotel or Shymkent Grand Hotel to stay in Shymkent.
5. When is the best time to visit Shymkent?
May, June, July, August, and September are the best months to visit Shymkent as the weather is nice in Shymkent at that time. January is the coldest month of the year, so if you want to experience the winter of Kazakhstan, you should visit in January.
6. When is the cheapest time to stay in Shymkent?
On average, the cheapest time to stay in Shymkent is usually from early to mid-March. So, if possible, visit during this time to save your trip costs.