In this travel guide, I'm going to discuss the 10 best sites to visit in Aktobe, Kazakhstan to experience a totally different culture and tradition of one of the most beautiful regions of Kazakhstan.
Aktobe Overview
| | |
| --- | --- |
| Location | Bank of Ilek River in western Kazakhstan |
| Area | 400 km² |
| Elevation | 219 m |
| Population | 4.14 lakhs (2017) |
| Language | Kazakh & Russian (Main) |
| Main Religion | Islam (Main) |
| Famous For | Cinemas, modern buildings, beautiful resorts, festivals, Architecture, Planetarium, etc. |
| Tourist Attractions | Abul Khair Khan Memorial, Nur-Gasyr Mosque, Aktolagai, Green Land etc. |
If you have your all travel destinations at your fingertips, it becomes very easy for you to start your journey. Thus, if you are planning to visit Kazakhstan, first of all, you must know about the most popular tourist attractions in entire Kazakhstan. You should create a to-do list and plan your trip accordingly.
Now, coming to this topic, if you want to explore the beauty of the Aktobe region only, you are in the right place. In this article, I will discuss those parks, religious sites, theatres, and planetariums of Aktobe that are undoubtedly needed to be experienced.
If you are a camera lover, these tourist attractions are going to add the most beautiful images to your camera gallery.
Without wasting your precious time, let's start our list.
Best Sites to Visit in Aktobe
1. The Abul Khair Khan Memorial
It is one of the best sites to visit in Aktobe which is located in the Ayteke-Bi district of the Aktobe region. It was inaugurated last year to commemorate the auspicious occasion of the Kazakh Khandikk (Kingdom) anniversary. It's worth remembering that Abul Khair Khan led the Kazakh Great Jüz (western Kazakhstan).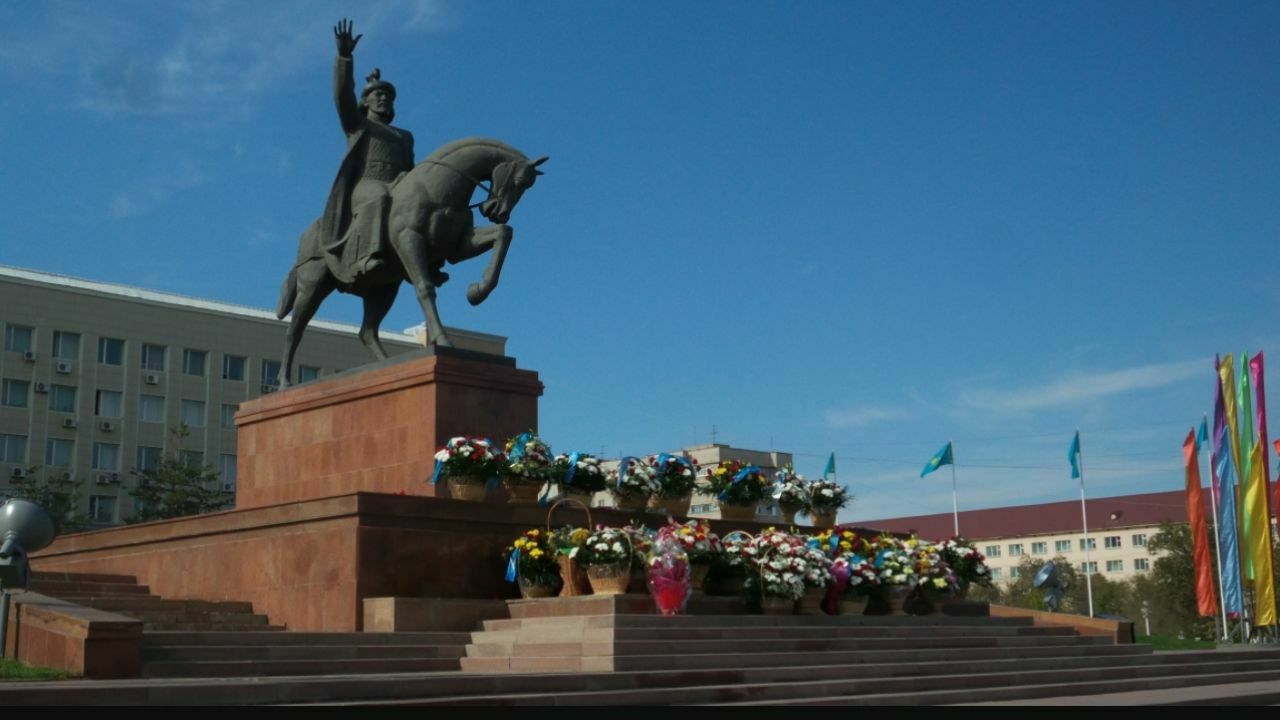 Throughout that century, the Little Jüz faced the Dzunghars in the 1723–1730 war, which was sparked by the Dzunghars' "Great Disaster" attack on Kazakh territory. Kazakh armies fought Dzungaar armies at the Bulaanty River in 1727 and at the Combat of Anrakay in 1730 under his command. He was one of Kazakhstan's most powerful khans. It is mainly open to tourists during the evening.
2. Nur-Gasyr Mosque
The Nur-Gasyr Mosque, which was built in 2008, is Aktobe's main mosque and also is one of the most popular tourist attractions in Aktobe. Delegates from Kazakhstan and Russian authorities were gathered for the opening ceremony. Citizens raised the funds for the mosque renovations over a four-year period. Aivar Sattarov, the legendary designer of the Kazan Imperial Mosque, designed the Nur-Gasyr Place of Worship proposal.
This structure is spherical and has four 64-meter-high minarets on each corner. The gilded dome, which stands 40 meters tall, is a sight to behold. There is a large hall within the mosque that can accommodate 3,000 people. The women's center is located on the top floor, far above the main hall, and can hold roughly 500 people.
3. Aktolagai
The Aktolagayi Plateau is a difficult-to-reach location far from any community. And it's even more appealing. The spring season and autumn are the perfect times to visit this place. Travelers usually arrive from the Kulsary coast after exploring Akkergeshen, ImanNkara Mountain, Nobel Cave, and Munaily Mola. A tour should be planned over 2–3 days, with an overnight stay in a tent.
If you wish to entirely circumnavigate the plateau and search for the fossilized remnants of old sharks, mollusks, and other animals, you'll need extra gasoline, as the only petrol stations are in Kulsarry. From the Munaily Multispectral field, there is no connected road. It is necessary to take a slight detour. This place is open to everyone twenty-four hours a day. It is also a famous tourist site in Aktobe.
4. Alakai Regional Puppet Theatre
The Alakai Regional Puppet Theater, one of the best sites to visit in Aktobe first opened its doors in 1935. It was also the first puppet theatre in Kazakhstan's theatrical space. In the 1980s, new puppet theatres were established in Kazakhstan's other regions. For 85 years, puppets of various types have been on its stage, from simple cassava puppets to complicated puppets.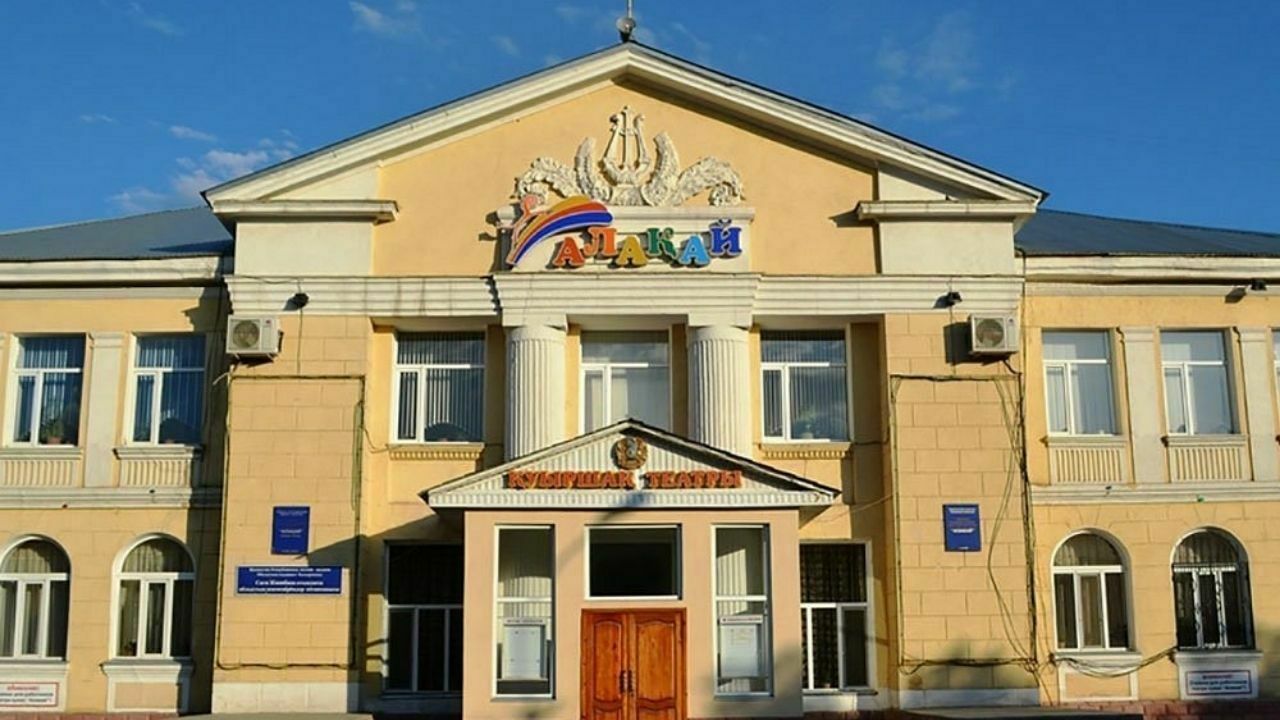 Several generations of great performers, string pullers, directors, and artists have been reared and schooled by the theatre. Many of them have been committed to theatre and puppetry art for years. The address to reach here is Beybitshhilik Avenue 21, 030007, Aktobe, Kazakhstan.
5. Aktobe Regional Planetarium
The Aktobe Regional Amphitheater is one of the region's most important institutions for astronomical science and space. It encourages collaboration with the Almaty Astrophysics Institute founded by V. Fesenkov, the Pulkovo Observatory lecture group in St. Petersburg, the Baikonur Launch Facility Gallery, and observatories in Orenbuursk, Nizhny Novgorod, Smolensk, and Russia. The crew of the planetarium engages in active educational work with the younger generation.
They offer good and insightful astronomy lectures, tutorials on world knowledge, children's lectures, and observatory observation, as well as drawing competitions, astronomy Olympiads and conferences, poetry tournaments about the interior, thematic late nights, and consultations with interesting characters for children. In addition, instructors and students have access to ongoing technical support. In addition, the star hall hosts popular astronomers, space flights, and children's talks.
The planetarium's entrance displays a vision of the solar wind, the planet Mars, a map of the star galaxy, and a spacious nook, where visitors may learn a lot about astronomy. The planetarium hosts natural science activities, space lectures, and traditional festivals on a regular basis. At the Global Forum of the Federation of Observatories in Barnaul in 2008, the Aktobe provincial planetarium became a member of the Zloty communal planetarium.
6. Green Land, Aktobe
The next one of the best travel destinations in Aktobe is Green Land. It is a cafeteria and a private shoreline nestled in Aktobe's "Green Land" recreation and entertainment complex. This vacation park has free WiFi connectivity. Amenities like wifi, TV, and air-conditioners are also available for you. In addition, there is a microwave. Conditioner and free cosmetics are included in the private bathroom, which also has a shower. A chair and mattress linen are included as amenities.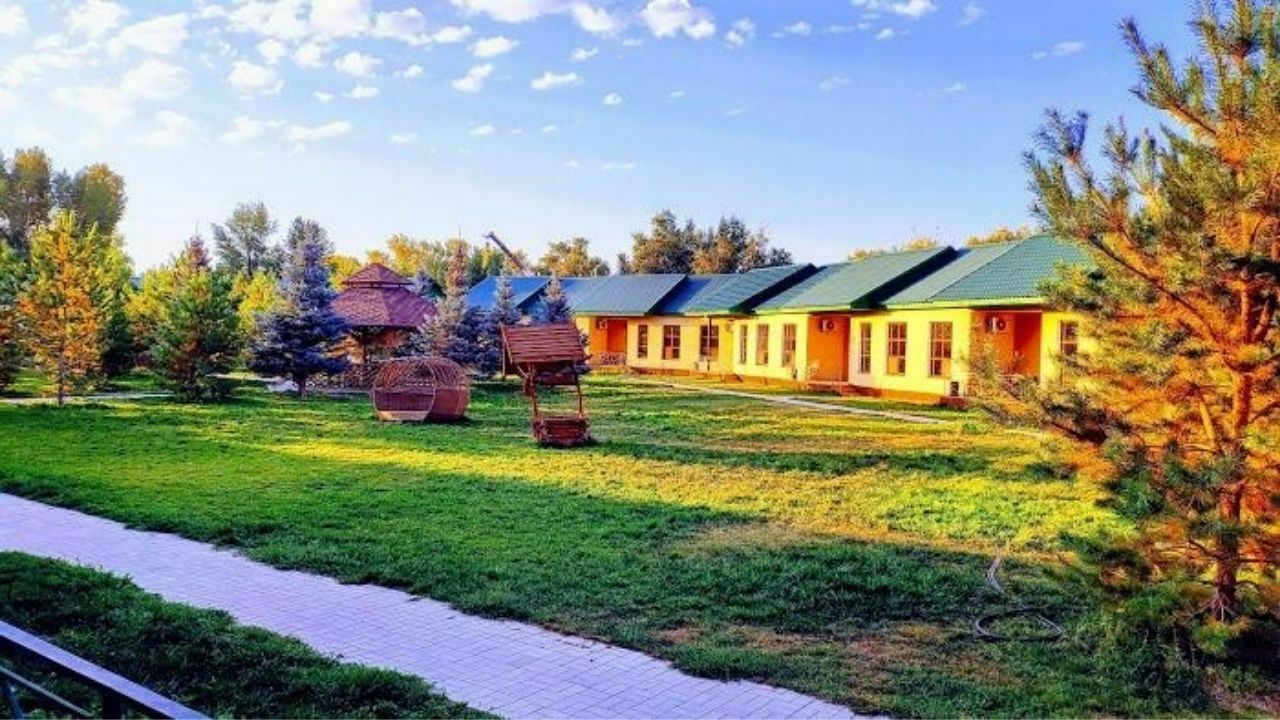 Green Land has a garden, free airport transfers, and a 24-hour front desk. Ski lockers, ski equipment rental, and a playground are among the other amenities available at the site. Curling and hiking are just a few of the activities available on-site and in the neighboring area. The whole parking system is free of charge, anywhere you park your vehicle.
7. Sugar Dream Spa
"Sugar Dream" makeup artist & SPA is the ideal location to enjoy and obtain all haircare services in Aktobe. All of our clients receive top-notch service in a professional, casual, and welcoming setting.
Our personnel is thoroughly certified and schooled to the exact specifications, delivering consistent, high-quality services every time. Trust me, it is also a travel-worthy tourist site in Aktobe.
8. Sazda Spa
This place is also a very good way to relax and have a good spa day throughout the summer. This place provides special discounts to its daily regular customers and is also very accommodating, with a very good view.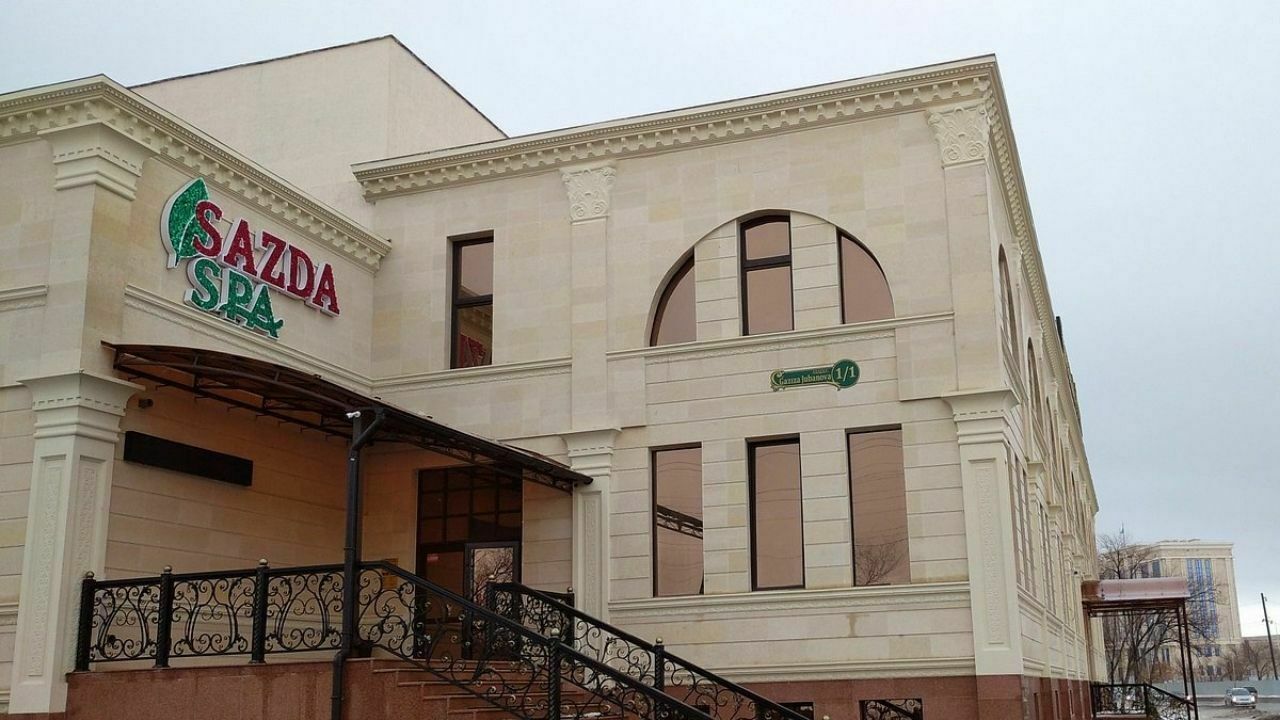 It opens daily and closes by eleven at night. This place gives us the features to have a good hair spa day, steam baths, massages, body relaxing machines, and many more. The spa also deals at a fair rate price so it is quite reasonable. I will definitely recommend you to experience this tourist site in Aktobe.
9. Cyber Action
This place is also a very good way to enjoy your free days from work. It is probably a place for the kids to play cyber games and all the electronic video games and also motion picture sensor games.
The best thing about this place is that it is open twenty-four hours a day and you can go there anytime to enjoy it and take a day off from work. The price of the games and the sports is a bit on the expensive side but it's about alright. Also, the new addition of the chill zone which consists of a good cafeteria has increased the flow of people in the place.
10. Portal Quest Club
This location is also jam-packed with fun and games. It also consists of a lot of water sports games and also first-person shooter games for all genres. The escape games in this club are the main draw for the people, and they enjoy it a lot because of the exciting adrenaline rush and fun.
The area is a bit outside the city but it is a sure place to visit due to the immense number of exciting games. The entry tickets are also reasonable and thus a fair price is a reason that people like to visit here once in a while.
Aktobe Travel Guide
1. Staying in Aktobe
Some of the best accommodations options in Aktobe are as follows –
Ilek Hotel
Dastan Aktobe Hotel
Aktobe Hotel
Hotel Fresh
Jomart
2. Eating in Aktobe
These are the best restaurants in Aktobe that offer excellent food.
Chechil Pub Aktobe
Cafe Afsona
Revolver Grub&Pub
Perchini Grill&Wine
Cafe Vanil
3. Shopping in Aktobe
The best shopping areas or malls in Aktobe where you ca get better shopping experience are;
Keruen Mall
Krepyzh
Avtolad
Rynok Aray
Anvar
4. How to Reach Aktobe
Aktobe has a perfect road and rail network that connects Aktobe to the major parts of the city. Apart from this, Aktobe has an airport called Aktobe Airport which connects Aktobe to the rest part of the region of the country.
5. Best Time to Visit Aktobe
Aktobe can be perfectly explored during the month of May and September as at this time Aktobe has very pleasant weather that can make your journey more exciting.
Conclusion – Tourist Attractions in Aktobe
These are the best places to visit in the Aktobe region of Kazakhstan. You will get to experience the combined culture of Kazakh and Russian people in Aktobe. There are several cinemas, theaters, philharmonic, libraries, parks, and monuments, is worth seeing places that exist in Aktobe that you should not miss out. You can see the beauty of Aktobe here.
I hope this travel guide will help you in planning your trip, doesn't it? Now, it is time to wrap up this article.
FAQs – Travel Destinations in Aktobe
1. What are the top attractions to visit in Aktobe?
Abul Khair Khan Memorial, Nur-Gasyr Mosque, Aktolagai, Green Land, etc. are some of the tourist attractions in Aktobe that every tourist should definitely visit.
2. When is the best time to visit Aktobe?
Aktobe can be perfectly explored during the month of May and September as at this time Aktobe has very pleasant weather that can make your journey more exciting.
3. What are the best accommodations in Aktobe?
Ilek Hotel, Dastan Aktobe Hotel, Aktobe Hotel, Hotel Fresh, Jomart are some of the best accommodations in Aktobe.
4. Where we can taste good food in Aktobe?
Yes, for sure. You can taste the good food at Chechil Pub Aktobe, Cafe Afsona, Revolver Grub&Pub, and Perchini Grill&Wine are some of the best restaurants where you can find very tasty food.
5. Where is Abul Khair Khan Memorial located?
Abul Khair Khan Memorial is located in the Ayteke-Bi district of the Aktobe region.