Are you planning to explore concord city as a tourist? Here, in this article, we've selected the 15 best things to do in Concord, California that will undoubtedly make your trip memorable.
Northeast of San Francisco, Concord is a friendly community with a vibrant downtown, a developing arts and cuisine culture, and stunning mountain, valley, and vineyard scenery.
Concord has a variety of sites and activities to enjoy, including the Briones Regional Park and the Diablo Foothills Regional Park, and is conveniently positioned close to San Francisco and the famed wine country.
Interesting Facts about Concord, CA
Concord was previously called Todos Santos.
Some well-known figures from the arts community reside in Concord, most notably Tom, Dave, and Frank.
The Blue Devils Drum and Bugle Corps, a renowned musical marching ensemble made up of brass, percussion, and a color guard is based in Concord. 
Kitikami, Japan, and Concord became sister cities in 1974. 
While Concord is more suburban today, the surrounding area was once heavily agrarian. The fields surrounding Concord were populated with hay, wheat, grapes, walnuts, and almonds.
Here are the 15 best things to do in Concord that you should not even think about missing out on when in Concord.
Best Things to do in Concord, California
1. Contra Costa Canal Trail
The Contra Costa Canal Trail, a paved multi-use, all-access path in the Park District system that runs beside the Costa Canal through the center of Contra Costa County, is well-liked by cyclists, runners, and horseback riders.
The Bureau of Reclamation, the Contra Costa Water District, and the Park District worked together to build the path, which offers a secure off-road route connecting Concord with Pleasant Hill, Martinez, and Walnut Creek.
2. Concord Pavilion
The City of Concord and Live Nation jointly own and manage the community amphitheater known as Concord Pavilion, which has a seating capacity of up to 12,500 people.
The Concord Pavilion, formerly known as Sleep Train Pavilion and Chronicle Pavilion, was created by architect Frank Gehry and landscape designer Peter Walker.
It was first used in 1975 and has since hosted a broad range of amateur and professional musical performers for concerts, high school graduations, and regional community events.
3. Shiva Murugan Temple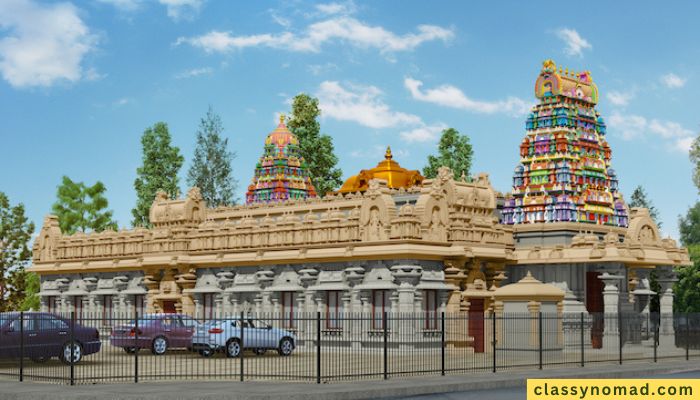 The first conventional Hindu temple built in the United States was Shiva Murugan Temple, which opened in 1957 in San Francisco, California. Sivaya Subramuniya Swami, an American-born Hindu monk who created the temple, originally called the Palanisami Temple, was established to better serve the Hindu community.
As a result of its fast expansion, the temple was relocated to its current location in Concord. Several deities, including Durga, Lord Ganesha, and Navagraha deities, were added to the temple's principal deity, the image of Shiva.
The temple has a big area for worship, a separate shrine for Shiva, a traditional and lovely Rajagopuram, and numerous programs are available, including Pradakshina and Pragaram.
4. Port Chicago Naval Magazine National Memorial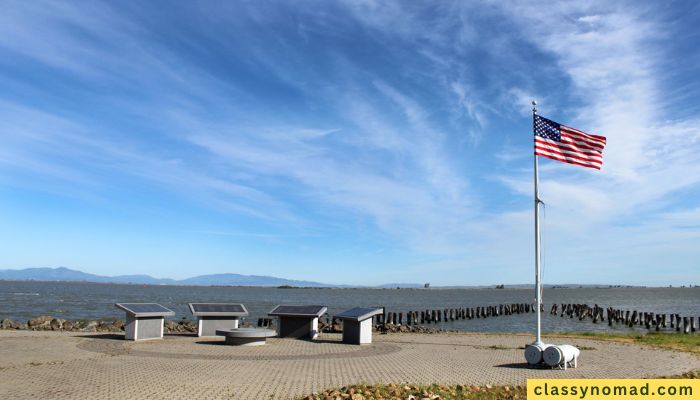 The 320 Americans who died in the Port Chicago catastrophe in 1944 when two ships carrying weapons and ammunition for the troops fighting in the Pacific exploded are commemorated at the Port Chicago Naval Magazine National Monument.
The greatest domestic tragedy of World War II took place at Port Chicago Naval Magazine, 40 miles east of San Francisco.
The Port Chicago Naval Magazine National Monument is situated on Military Ocean Terminal Concord (MOTCO), an operational installation, and only scheduled ranger-led tours are available to the public on Thursdays, Fridays, or Saturdays.
5. Six Flags Hurricane Harbour Concord
A sizable water park with several water-based attractions, slides, and pools is called Six Flags Hurricane Harbor Concord.
A theme park, owned by EPR Properties and run by Six Flags, is open from May through October and offers a range of rides for all ages, from kid-friendly attractions to heart-pounding thrill coasters.
Popular rides in the park include the Cliffhanger, Dragon Falls, Diablo Falls, and Big Kahuna. There are also a number of food concession kiosks and gift stores.
On Saturdays during the summer, Six Flags Hurricane Harbor Concord is open all day.
6. Silverlake Ramen
The Los Angeles-based ramen restaurant Silverlake Ramen has multiple locations in Southern California, including a trendy one in Concord.
The eatery is renowned for its excellent and reasonably priced high-quality ramen options.
Along with superb starter options like edamame, gyoza, and deep-fried chicken karaage, Asian-style chicken and pig belly rice bowls are also offered all day long.
7. Diggers Diner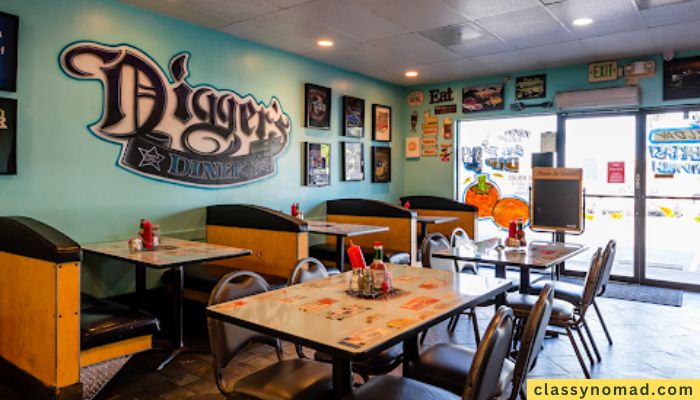 Diggers Diner is a laid-back, family-friendly restaurant on Farm Bureau Road that offers a menu of all-American fare.
The café-style restaurant, which is open for breakfast, lunch, and dinner, is well known for its burgers, which are cooked with prime beef, a variety of toppings, and fresh buns.
Together with milkshakes and other sweet treats, the menu also has popular items like hot dogs, sandwiches, salads, wraps, and full breakfasts with eggs, bacon, hash browns, and grits.
Online ordering is available at Concord's Diggers Diner, which is open for breakfast, lunch, and supper from Monday through Saturday.
8. Pixieland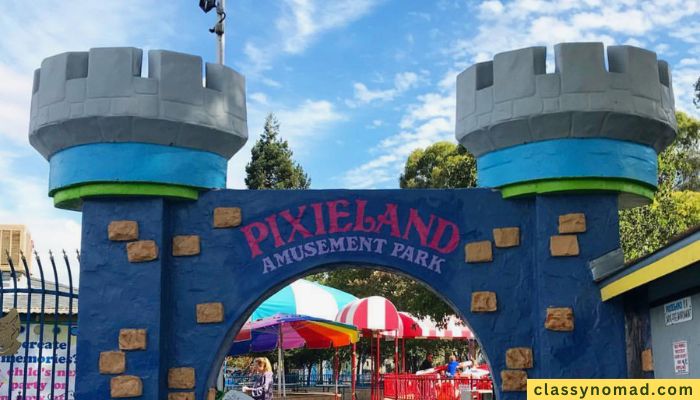 A colorful amusement park called Pixieland offers a variety of exciting games and attractions for children.
The theme park, which is situated on Olivera Road, has several carnival attractions for small children, such as an old-fashioned carousel, Tea Cups, Frog Hopper, Red Baron Airplanes, Dragon Roller Coaster, and Pixieland Express.
Also, the amusement park has areas that can be booked for special events like birthday parties, as well as a café that serves a variety of kid-friendly meals such as burgers, fries, hot dogs, sandwiches, and milkshakes.
9. Todos Santos Plaza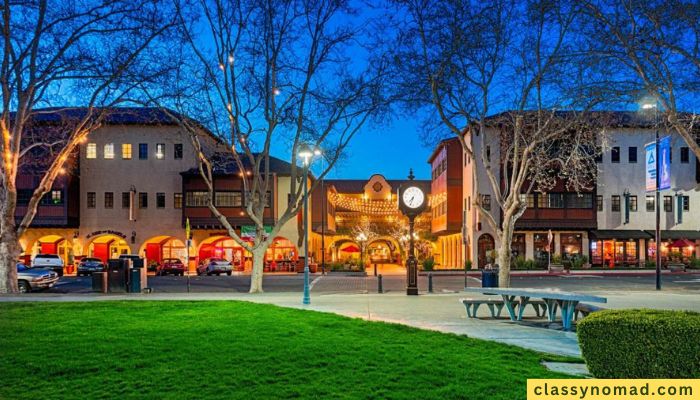 The Todos Santos Plaza is a sizable public green area that serves as a venue for social gatherings, live performances, carnivals, and festivals as well as a place for people to unwind.
The plaza was originally the town square of the 20-block town of Todos Santos, which later came to be known as Concord, and was dedicated in 1869.
The plaza, which is surrounded by Grant Street, Willow Pass Road, Salvio Street, and Mount Diablo Street, has picnic tables with seats, a children's playground, a number of eateries, cafés, and stores, as well as trees and flowers.
10. Markham Nature Park and Arboretum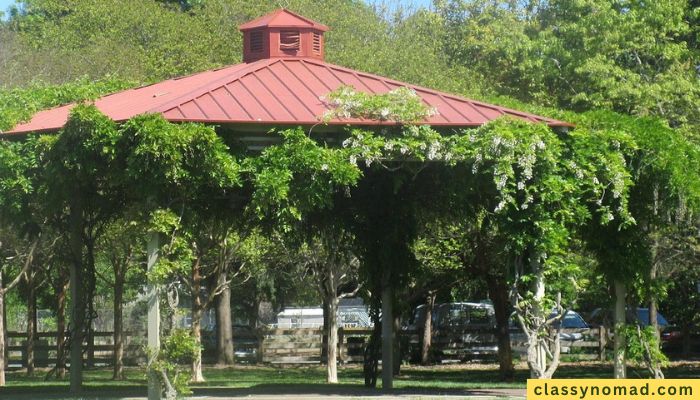 The Markham Regional Arboretum is a lovely botanical garden on La Vista Avenue that is still under construction, with the majority of the land remaining in its natural condition.
The arboretum, which was established in 1981 by the Markham Area Arboretum Association, provides a calm sanctuary away from the bustle of the city with rare and exotic trees, shrubs, and plants from all over the world.
The gardens flourish in the marine-influenced environment, which has hot days and chilly evenings in the summer and cold, frosty nights in the winter, with most of the vegetation still largely untamed and in its native condition.
11. Galindo House and Gardens
The 1856-built Don Francisco Galindo House, sometimes referred to as the Galindo House and Gardens locally, is a stunning example of a 19th-century home.
The residence is one of Contra Costa County's very few Victorian ranch homes.
The house now exists as a house museum free to the public to tour, emphasizing the lives and times of the Galindo family and how they lived in the late 1800s.
It is surrounded by 1.5 acres of well-maintained gardens and grounds.
12. Newhall Community Park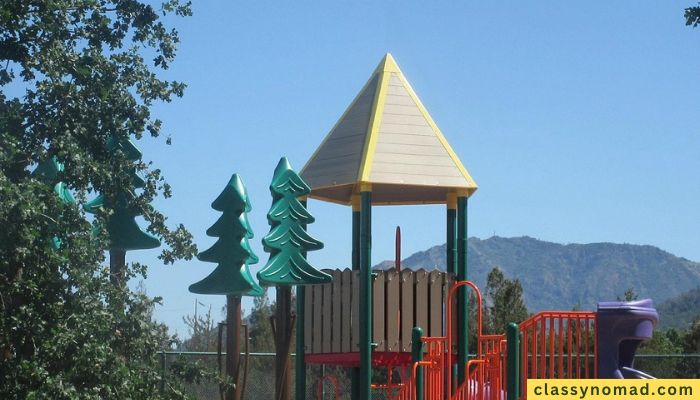 The locals' preferred nightly hangout is this neighborhood park.
In addition to soccer fields, playgrounds, picnic areas, clean restrooms, and free parking, you'll see many families out and about.
In addition, there are routes close by where you may embark on a thrilling hike up the hill's summit and take in the breathtaking panorama there.
There is a dog park nearby where your pet may run around and play with other dogs.
13. Ellis Lake Park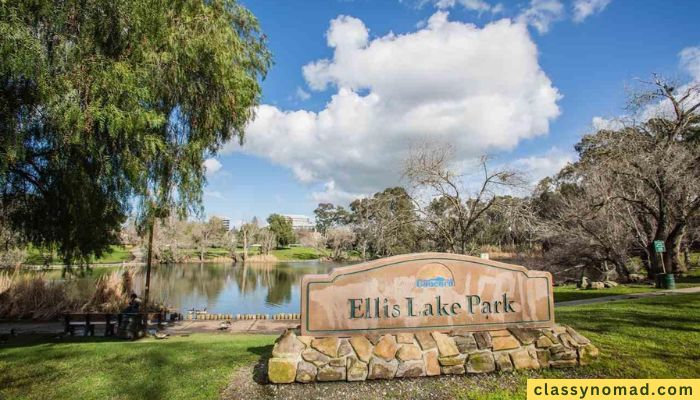 Some of the highlights of this vast park include ten acres of well-maintained rolling grasslands and a lake where you can go fishing, feed the ducks, or simply see the turtles emerge from the water to sunbathe in the sun.
Kids may enjoy slides, monkey bars, and swings at the two playgrounds that are offered.
Another choice is to take a stroll or run briskly around the park's perimeter.
14. Don Salvio Pacheco Adobe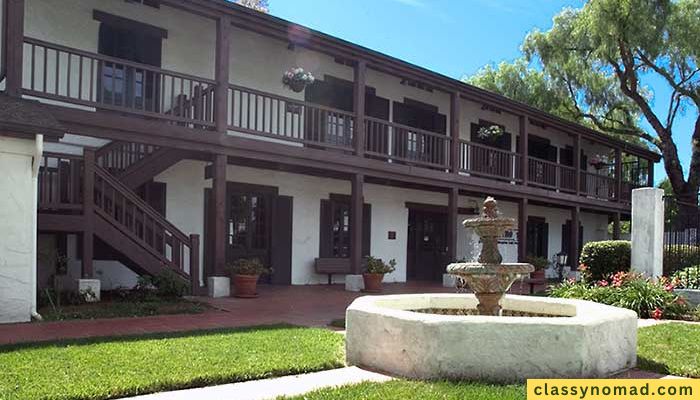 Adobe, the Spanish word for mud brick, was used to build this old house in 1835.
As an homage to Spanish civic architecture, this palace is decorated with elaborate woodwork and immaculate tiles that were imported from Spain.
Anybody interested in visiting the house is welcome to visit it and is free to do so.
If you're interested in Spanish architecture, it's fun to look at the materials that were utilized to build this house.
15. aRT Cottage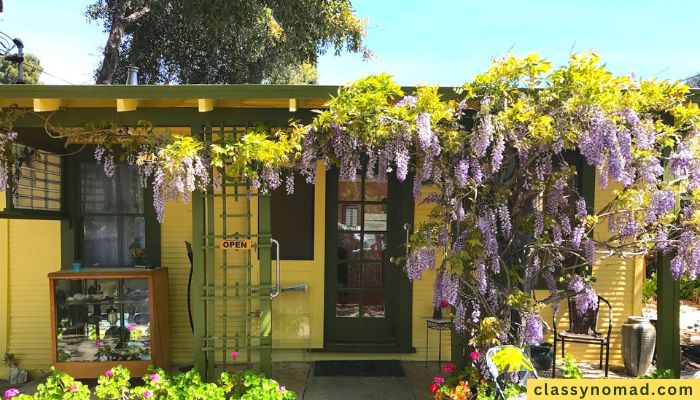 From the end of World War II, the San Francisco area has drawn many creative types anxious to leave the confines of less favorable regions of the country.
On Mount Diablo Boulevard in Concord, California, there is a well-known gallery and studio called aRt Cottage, which showcases vibrant works by Bay Area artists.
An immigrant from Germany who came to America in the 1950s founded the gallery.
Art enthusiasts may interact with the artists whose work is on show at the gallery's periodic open-house events and enjoy their creations.
Where to Stay in Concord, California
1. Overall Best Hotel in Concord – Best Western Heritage Inn
Newhall Community Park is a 10-minute walk from the Best Western Heritage Hotel, which is situated just outside the city center. The hotel's visitors can take advantage of free WiFi and a complimentary continental breakfast.
Location: 4600 Clayton Road, Concord, CA
Amenities: WiFi, Designated smoking area, and Air conditioning
Food Information: Vending machine (snacks) and Vending machine (drinks).
2. Best Luxury Hotel in Concord – Homewood Suites by Hilton Pleasant Hill Concord
The Pleasant Hill Homewood Suites by Hilton Concord offers a fitness center, non-smoking rooms, free WiFi access throughout the facility, and a common lounge. University of California Berkeley is a 29-kilometer drive away.
Location: 650 Ellinwood Way, Pleasant Hill, CA
Amenities: WiFi, Grocery deliveries, Shared lounge/TV area, Air conditioning, Lift
Food Information: BBQ facilities and Grocery deliveries
3. Best Cheap Hotel in Concord – Days Inn by Wyndham Concord
Days Inn by Wyndham Concord, a 2-star hotel, is located in Concord, 2.4 kilometers from Concord Pavilion, and 8 kilometers from Pixieland Amusement Park. A 24-hour front desk, a concierge service, and free WiFi are available at this 2-star hotel.
Location: 5370 Clayton Road, Concord, CA
Amenities: Air conditioning, Family rooms
Food Information: Coffee house on site, Fruits and Snack bar.
Where to Eat in Concord
Many visitors who come here are pleasantly surprised by Concord. It is a little city with many old buildings and lovely parks that also boasts an outstanding culinary scene.
1. Fiore
Fiore is unrivaled in Concord when it comes to amazing dinners. Homemade Italian pizzas as well as salads topped with local artisan cheeses are offered on the menu.
Location: 5100 Clayton Rd., Concord, CA 94521, United States
2. Brasas De Brasil Churrascaria
The steaks are served tableside in this elegant Brazilian steakhouse, which has stone accents and a salad bar.
Location: 1631 Willow Pass Rd., Concord, CA 94520, United States
3. La Tapatia Mexican Restaurant and Cantina
Although it has an old-fashioned restaurant framework, the furnishings are modern and fashionable. If you're looking for Mexican food in the Concord region, this is a terrific place to go.
Location: 1802 Willow Pass Rd., Concord, CA 94520, United States
Conclusion – Best Things to do in Concord, California
Concord was established more than 150 years ago when the region was largely wild and untamed, some 60 kilometers east of San Francisco.
Several of the state's most famous environmental, cultural, and historical sites are accessible to visitors in Concord.
The region is renowned for having many top-tier colleges, cutting-edge food, and vibrant art and music scenes. So, now the guide "best things to do in Concord", California has come to an end, hope it will help you in making your trip smooth and easier.
Suggested – If you are interested in exploring more cities in California, we have also created a travel guide on the best things to do in Monterey, Inglewood, San Mateo, Santa Monica, Santa Clarita, Sonoma, Pasadena, and Needles.
FAQs – Best Things to do in Concord, California
1. What are the top attractions to visit in Concord?
The top attractions to visit in Concord are Galindo House and Gardens, Todos Santos Plaza, Shiva Murugan Temple, Concord Pavilion, and aRT Cottage.
2. What are the best restaurants in Concord?
The best restaurants in Concord are Silverlake Ramen, Diggers Diner, Mykonos Grill, Gianni's Trattoria, and Razzoo's Cajun Cafe.
3. What are the best accommodation options in Concord?
Hilton Concord, Clarion Hotel Concord, Walnut Creek Hotel, Sonesta Select Pleasant Hill, and Lafayette Park Hotel & Spa have the best accommodation facilities in Concord.
4. Is Concord worth visiting?
Concord, a city full of beauty and adventure should be prioritized on your travel list and should be visited at least once in your lifetime.