In this blog post, we've shortlisted the 15 best things to do in Oakland, California that you should definitely explore to enjoy your trip at its fullest.
The tiny city throughout the San Francisco Bay which has now evolved into a trendy, emerging attraction in its own right is called Oakland. The city is named after the shade oak trees that are endemic to this region.
While Oakland was once thought of as a plain manufacturing town, it now has a strong sense of style and produces a large amount of handcrafted artisanal goods. Oakland is a real melting pot with a multicultural population.
For those wishing to broaden their horizons and experience something completely new, Oakland is the ideal location. Speaking of food, tourists may take advantage of the city's top-notch, cutting-edge gastronomic culture wherever they go.
While it is frequently grouped in with the city next door, it has a distinctive culture and a long history that merit recognition on its own. The city of Oakland has a variety of attractions because of its rich history and stunning surroundings.
Here are the 15 best things to do in Oakland that are worth exploring if you really want to make the most of your trip.
Best Things to do in Oakland, California
1. Jack London Square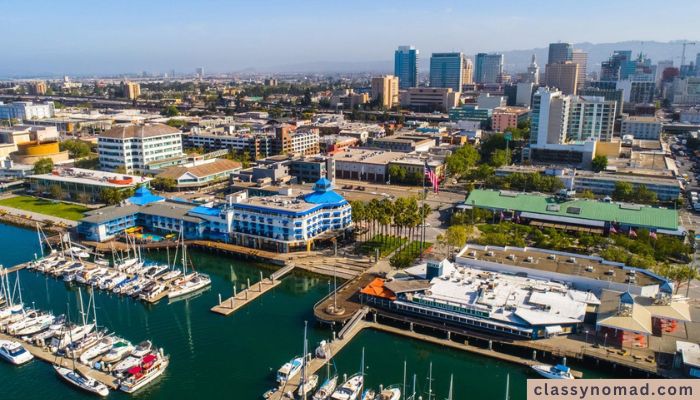 Jack London Plaza is located on the Oakland estuary's waterfront and has a vibrant marine vibe. Famous American novelist Jack London, who served at the Oakland port's docks, frequented this historic area.
At today's Jack London Square, there are hip restaurants and a lovely waterfront trail. Several attractive restaurants with lovely outside terraces that look out over the water can be found in the vicinity.
Location: 472 Water St, Oakland, CA 94607, United States
Visiting Hours: 12 pm to 5 pm
Famous for: Hotels, Shopping, Complexes, and Aesthetic architecture.
2. Lake Meritt
A lovely parkland with wide lawns, stands of lush trees, and delightful picnic places may be found around Lake Merritt. 
A three-mile walking and jogging trail around the lake's shores at Lakeside Park. Water sports and bird viewing are other activities.
A wildlife refuge is located at Lakeside Park. This is also the oldest recognized wildlife refuge in the US, having been established in 1870.
Location: Lakeside Park, Oakland, CA 94612, United States.
Visiting Hours: Monday to Saturday- 8:30 am to 3:30 pm, Sunday- 8:30 am to 2 pm
Famous for: Known as the Jewel of Oakland, Famous for its renowned dam.
3. Dunsmuir Hellman Historic Estate
The Oakland Hills are located around the Dunsmuir-Hellman estate, which is situated in a wide valley. This designated Oakland City Landmark is listed on the National Register of Historic Places.
The Dunsmuir-Hellman Historic Estate holds themed events all year long, such as a Father's Day fest and a number of unique events throughout the Christmas holiday.
Location: 2960 Peralta Oaks Ct, Oakland, CA 94605, United States
Visiting Hours: Monday to Friday- 10 am to 4 pm
Famous for: Amazing events and ceremonies spiteful location.
4. African American Museum and Library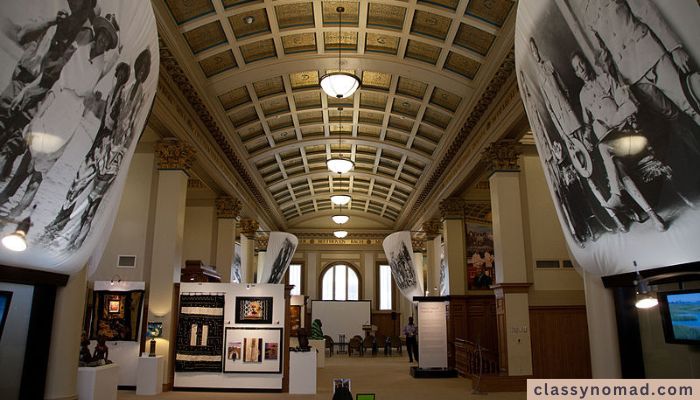 An exceptional site for learning about the past and contemporary experiences of African Americans in Northern California and the Bay Area is the African American Museum and Library in Oakland.
This reference library, which was created to assist students and scholars, is home to a collection of 12,000 books regarding African American history and culture or works authored by Black Americans.
Location: 659 14th St, Oakland, CA 94612, United States
Visiting Hours: 10 am to 5:30 pm, Friday- 12:00 pm to 5:30 pm, Saturday- Sunday – Closed
Famous For: Historical perseverance of the social justice movement in America.
5. Temescal Regional Recreation Area
A former drinking water reservoir, the Temescal Regional Recreation Area is located approximately three miles outside of downtown Oakland. The park attracts a lot of folks for outdoor pleasure throughout the year due to its serene surroundings.
There is a little beach where people like to sunbathe in the summer.
Fishing enthusiasts love the lake. Catfish are stocked in the summer, while rainbow trout are put in the winter.
Location: 6500 Broadway, Oakland, California, United States
Visiting Hours: 8 am to 10 pm
Famous for: Amazing picnic location, Natural habitat.
6. Cultural Events and Festival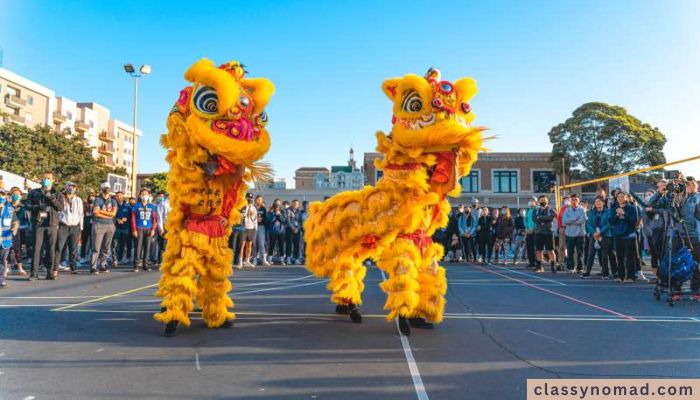 The city of Oakland offers an outdoor classroom for anybody seeking to learn about African-American history and the civil rights struggle.
The Black Panthers were founded in Oakland during the 1960s civil rights struggle, and the city's landmarks still bear the imprint of the organization.
Discovering the legacy of the Black Panther Party may be done by visitors on a self-guided walking tour.
Location: Oakland, California, United States
Visiting Hours: 24*7
Famous for: Its historical significance, Socialist actions.
7. Chabot Space and Science Center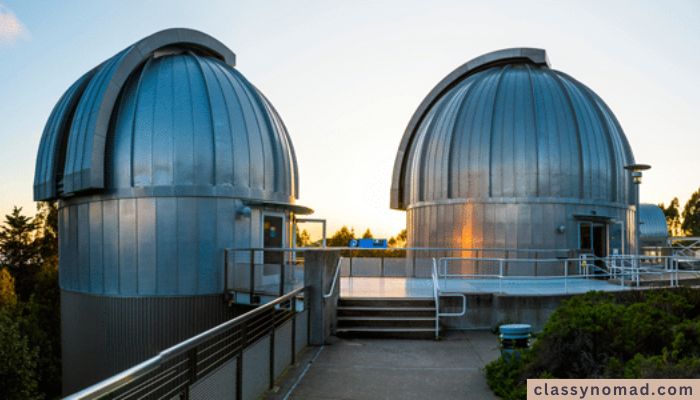 The cutting-edge Chabot Space & Science Center offers intriguing displays on Earth, the planetary system, including the cosmos. Guests of all ages may discover the cosmos by using research-grade telescopes and dynamic labs.
Among the exhibits is a peek at the vast cosmos above our perspective and an examination of nearby space. A true animated depiction of the sun, complete with solar radiation and hot zones, is one of the most exciting attractions.
The simulation of stargazing will be entertaining and give viewers the impression that they are actually in the sky at night.
Location: 10000 Skyline Blvd, Oakland, CA 94619, United States
Visiting Hours: 10 am to 5 pm, Fridays: 6 am to 10 pm, Closed on Mondays
Famous for: Its largest public telescope facility.
8. Morcom Rose Garden
The Morcom Rose Garden is a magical place that is filled with hundreds of roses in all various hues and kinds. This park is a popular location for picture opportunities among locals because of the abundance of blossoms.
From the beginning of May until late October, roses are in blossom. The springtime and summer seasons are particularly lovely times to visit the garden.
From the conclusion of May through the last week in July is the peak season.
The Oakland Rose Garden is occasionally hired out as a site for marriages and other events.
Location: 700 Jean St Oakland, CA 94610, United States
Visiting Hours: 7 am to 7 pm
Famous for: Its distinct rose species. Aesthetic assets that it possesses.
9. Rockridge and Temescal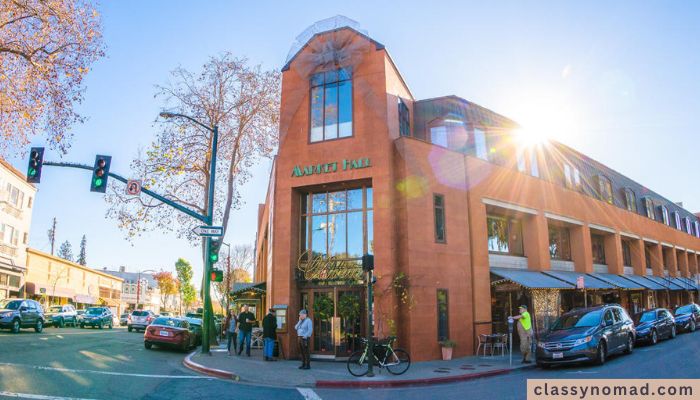 Young families, foodies, hipsters, and techies are among the diversified clientele that Oakland's fashionable Temescal area attracts. The top-notch food options in this region are comparable to Berkeley's Gourmet Ghetto.
Telegraph Avenue, Temescal's major thoroughfare, is home to several top-notch pizza joints and ethnic eateries.
Pizzaiolo, one of the most well-liked restaurants in the area, specialized in traditional Italian fare and real wood-fired oven-baked pizzas.
Location: Oakland, CA, United States
Visiting Hours: 24*7
Famous for: Its retro and country vibe, Its surroundings.
10. Oakland Zoo
Around 850 native and exotic species, including those from an African savanna, a tropical rainforest in the world, and the Australian outback, call the Oakland Zoo home.
Youngsters adore seeing the animals being fed and getting to pet the gentle goats and lambs.
Visitors to the park can ride a gondola 650 feet above sea level to receive a bird's-eye view of the California Trail educational area and its herd of bison or take the Sky Ride to fly over the African savanna, where various animals live.
Location: 9777 Golf Links Rd, Oakland, CA 94605, United States
Visiting Hours: 10 am to 2 pm
Famous for: Its policies for animal welfare, Rescue programs, and actions.
11. Reinhardt Redwood Regional Park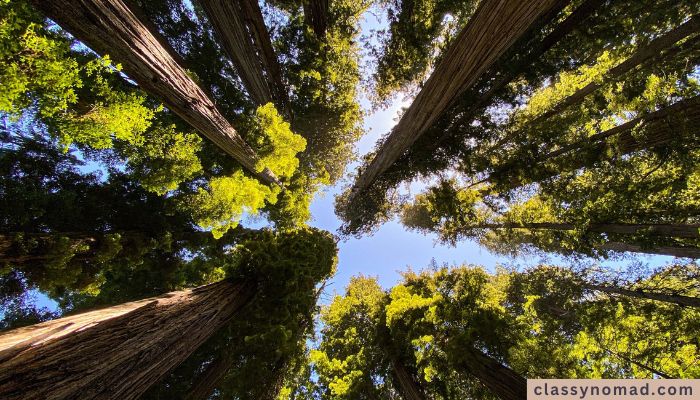 A short drive from downtown Oakland brings you to this natural redwood forest, where you may relax in the tranquil redwood forests. Visitors are encouraged to stroll amid the redwoods on the well-kept trails, and thorough route maps are provided.
This park is a haven for leisure and environmental appreciation because of the breathtaking view and cool surroundings. Several of the majestic coastal redwood trees reach heights of 150 feet and offer much-appreciated shade on hot days.
Location: 7867 Redwood Rd, Oakland, CA 94619, United States
Visiting Hours: 5 am to 10 pm
Famous for: The biggest natural stand of coast redwoods in the East Bay
12. Children's Fairyland
Walt Disney is said to have been influenced by this fantastical amusement park.
The oldest continually running puppet theatre in the United States, the Storybook Puppet Theatre, is a notable attraction in Fairyland.
With endearing outfits, eye-catching staging, and uplifting music, the theatre brings puppet plays to life.
Kids are introduced to many cultures through the puppets, which include Japanese bunraku and Balinese shadow puppets in addition to traditional European hand puppets and marionettes.
Location: 699 Bellevue Ave, Oakland, CA 94610, United States
Visiting Hours: Friday to Sunday- 10 am to 4 pm, Monday to Thursday – Closed
Famous for: One of the oldest amusement parks in America, Based on a particular theme.
13. Oakland Museum of California
With its interesting exhibitions and substantial permanent collection, the Oakland Museum reveals the rich history and culture of California.
This distinctive museum places a particular emphasis on the Oakland neighborhood and frequently hosts displays about the movements for social justice that have taken place in the area as well as the background of political action.
Attractions represent the continuing Black Power show, which offers a glimpse into the city's Black Panther movement and shows the development of the Black anti-racist activity.
Location: 1000 Oak St, Oakland, CA 94607, United States
Visiting Hours: Wednesday to Sunday- 11 am to 5 pm, Friday- 11 am to 9 pm, Closed on Mondays
Famous for: Its lovely preservation of California art, Culture, and natural sciences.
14. USS Potomac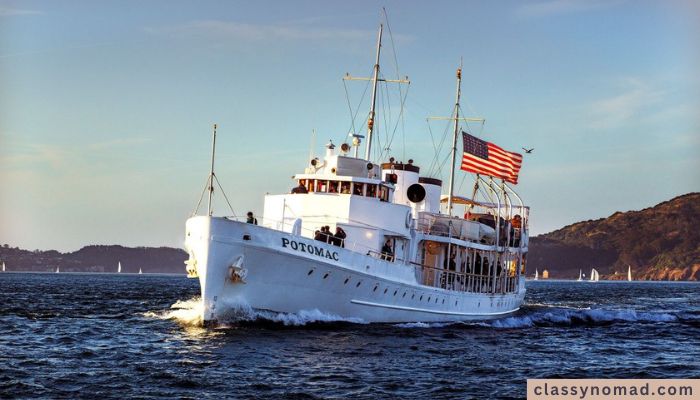 The USS Potomac, which served as President Franklin D. Roosevelt's official presidential yacht, is popularly referred to as the "Floating White House."
This was its function up until 1945.
It is currently one of only three boats that have performed this still-existing work, and it is a National Historic Landmark.
It's a distinctive location and one of the top things to do in Oakland.
The USS Potomac serves as an exceptional monument to the late President Roosevelt and his enormous impact on the country.
Location: 540 Water St, Oakland, CA 94607
Visiting Hours: 24*7
Famous for: The historical facts it possesses with respect to the honorable President Roosevelt.
15. Oakland California Temple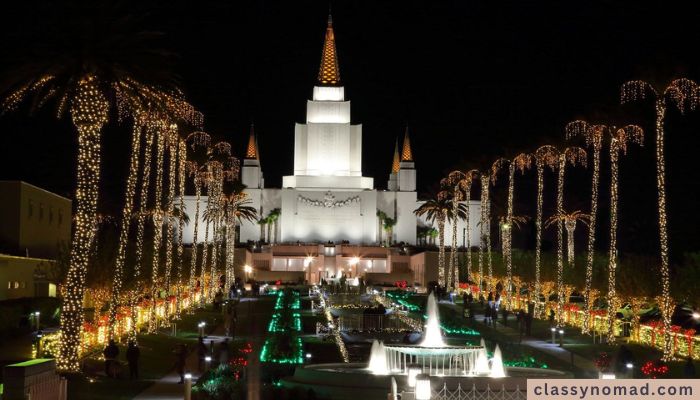 The Church of Jesus Christ of Latter-day Saints has built two temples in California, the most recent of which is the Oakland California Temple.
It was constructed in the 1960s using an East Asian-inspired architectural style.
The summit of the five-spire structure has a Buddhist emblem.
The temple, which includes a gorgeous garden and an educational visitors' center, has grown to be a significant cultural icon in its neighborhood.
Location: 4770 Lincoln Ave, Oakland, CA 94602, United States
Visiting Hours: Tuesday-Saturday- 7:00 am to 8:30 pm, Sunday-Monday- Closed
Famous for: Sole Latter Day Saints temple, Constructed with a contemporary five-spire layout.
Final Words – Best Things to do in Oakland, CA
A famed jazz and blues music culture was brought to the city by the African-American population, and immigrants from all over the world have created various true ethnic restaurants that offer a wide range of culinary alternatives.
Visitors will delight in exploring the neighborhood restaurants and street food, as well as the exciting road festivals and summertime festivals. For cultural events including music events, live performances, and fancy food festivals, Oakland is the place to be.
We highly recommend you visit Oakland and explore the above-mentioned "things to do in Oakland" on your Oakland trip.
FAQs – Best Things to do in Oakland, California
1. What are the top attractions to visit in Oakland?
The top attractions to visit in Oakland are Jack London Square, Lake Merritt Dunsmuir Hellman Historic Estate, Jack London Square, USS Potomac, Oakland Museum of California, and Oakland California Temple.
2. What are the best restaurants in Oakland?
The best restaurants in Oakland are Commis, Hopscotch, The Fat Lady Bar and Restaurant, Pomelia, and Tacos Oscar.
3. What are the best accommodation options in Oakland?
Oakland Marriott City Center, Kissell Uptown Oakland, Moxy Oakland Downtown, Waterfront Hotel, and Executive Inn & Suites have the best accommodation facilities in Oakland.
4. Is Oakland worth visiting?
If you are a true travel freak then visiting Oakland should definitely be a part of your bucket list as the city has a lot to offer for every kind of traveler.
We Think You'll Love These Posts