Are you planning to visit Simi Valley? Here, we've shortlisted the 15 best things to do in Simi Valley, California that you should definitely explore to make the most of your trip.
Simi Valley is one of the most popular towns in California among tourists. You will get the chance to experience Simi Valley's unparalleled charm while seeing one of Southern California's most stunning areas.
Whether you're up for some sightseeing, shopping, or a day at the museum, the family-friendly region is full of activities to enjoy.
Here are a few of the best things to do in Simi Valley that you should definitely explore in the marvelous city of Simi Valley to make the most of your trip.
Here is a List of the Best Things to do in Simi Valley, CA
Without further delay, let's get started –
1. Santa Susana Depot Museum and Model Railroad
In the breathtaking Simi Valley, there is a historic Southern Pacific terminal called the Santa Susana Depot. Visitors of all ages will find the museum, which is situated in the gorgeously restored station, to be entertaining.
A replica of the Southern Pacific Railroad Station that has been completely restored to precisely how it appeared in the 1950s is one of their greatest attractions.
Young and old train lovers are enthralled by the functional miniature recreation of Simi Valley.
The museum also features nostalgic railroad memorabilia as well as realistic representations of both static and operational objects that were used at the depot during its early years of operation.
2. Santa Susana Pass State Historical Park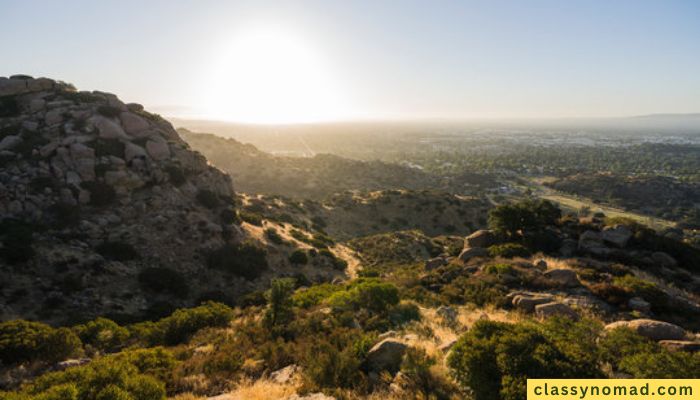 Santa Susana Pass State Heritage Site is located just where the Santa Susana Mountains and Simi Hills converge. The park is home to numerous flora and wildlife species as well as steep gorges and tall mountains.
You could encounter coyotes, ring-tailed cats, mule deer, and grey foxes among the local wildlife. A number of paths weave through the park and lead to overlooks that offer breathtaking views of the surroundings.
While there, you may also learn about the area's long history, which includes serving as a transit route as early as 1769 and being home to two different Native American tribes.
3. Ronald Reagen Presidential Library and Museum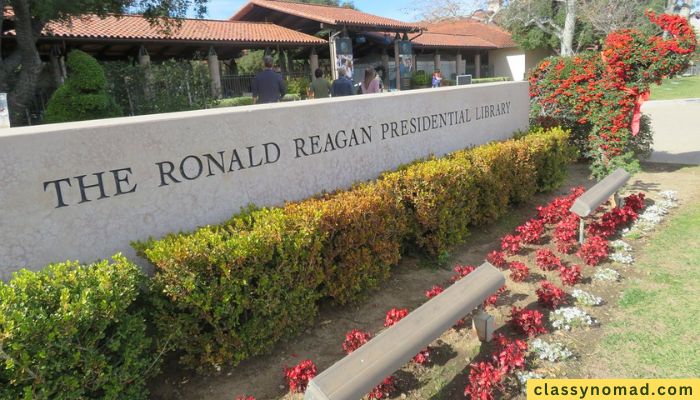 The 40th President of the United States, Ronald Wilson Reagan, and his wife, the former First Lady Nancy Reagan, are honored at the Ronald Reagan Presidential Library and Museum.
The Reagans' tombs are also located within the library and museum. The 243,000-square-foot building is open for visitors to tour, and it has a number of displays detailing President Reagan's life.
His early life, cinematic career, political career, time in the military, and marriage are highlighted in the exhibits.
You will also be able to witness a 1965 Ford Mustang that President Reagan drove during his first run for governor as well as the outfit he wore to his inauguration.
4. Corriganville Park
The old name of Corriganville Park was Corriganville Movie Ranch. The park was formerly a functional film studio and movie ranch that produced scenery and settings for well-known television series and films including Star Trek, The Lone Ranger, and The Adventures of Rin Tin Tin before being acquired by actor and stuntman Ray "Crash" Corrigan.
The location, which has rocks, mountains, lakes, caverns, waterfalls, and various man-made sets, including hotels, saloons, prisons, and stores, has been the setting for countless recordings during the course of its existence.
Visitors will be able to view the remnants of the theme park and movie set structures from its bygone era today, but the breathtakingly beautiful California scenery that initially gained popularity is still there and well.
5. Simi Hills Golf Course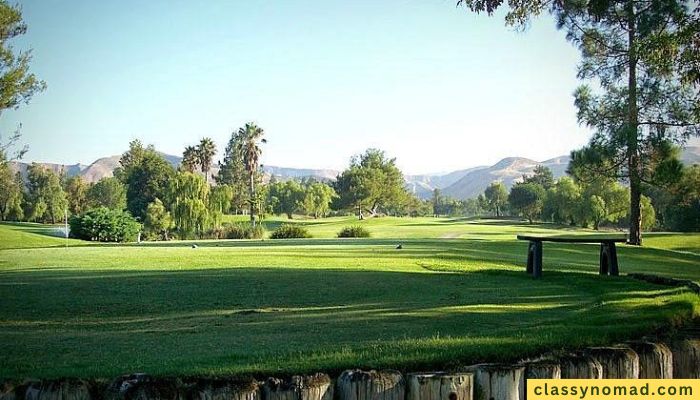 This 18-hole golf course is renowned for its lovely tree-lined fairways, exquisite greens, and undulating topography in addition to its difficult design with over 50 bunkers and hazardous water hazards.
When you're not playing, you may take advantage of the superb practice facilities available at the course, including an illuminated driving range, practice putting greens, and even chipping and bunker practice areas.
Also, there are PGA-certified pros on site who can assist both experienced golfers and beginners in upgrading their game.
6. Iceoplex
Iceoplex in Simi Valley is proud to be home to a number of hockey teams and organizations, including the CSUN and the Cal Lutheran College Hockey Team, the Mariners Youth Hockey Team, and the LA Kings High School League.
The Iceoplex has a reputation for producing good hockey players, but it's also a terrific spot for those who like skating.
Come out and enjoy skating around with your friends while enjoying amazing music and lights, take a figure skating lesson, or pick the brains of some of Simi Valley's top hockey teachers.
7. Rancho Simi Community Park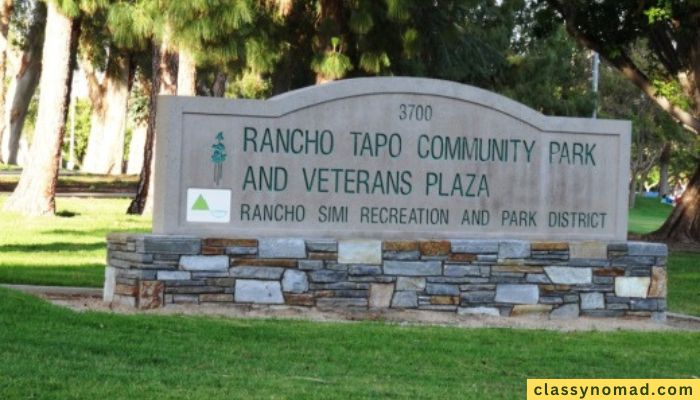 Rancho Simi, often known as the "Duck Pond Park," has a tonne of attractions available for use and enjoyment by all of its guests. Play a fast round of horseshoes, have a family barbecue, or take a break at one of the park's many public picnic tables.
The park's basketball courts, shuffleboard courts, soccer fields, pickleball courts, and even tennis courts are just a few of the many sporting facilities available.
Nonetheless, the Rancho Simi Community Park's two primary attractions are the recently refurbished lagoon and the town's lone public pool.
8. Grandma Prisbrey's Bottle Village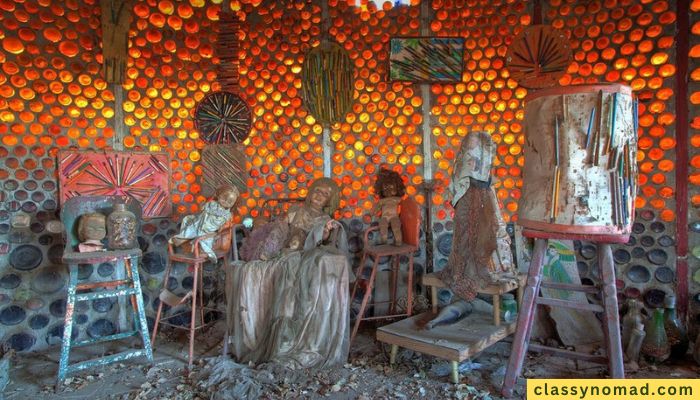 Grandma Prisbrey's Bottle Village, a spectacular work of art built by Tressa "Grandma" Prisbrey, is recognized as a California Historical Landmark, a U.S. Historic District, and on the U.S. National Register of Historic Places.
She constructed a type of hamlet using recycled materials and trash from the nearby landfill over a period of more than 20 years, from the 1950s to the 1970s.
During the public tours that are offered, you'll be able to visit walks, shrines, sculptures, buildings, and much more.
9. Simi Valley Cultural Arts Center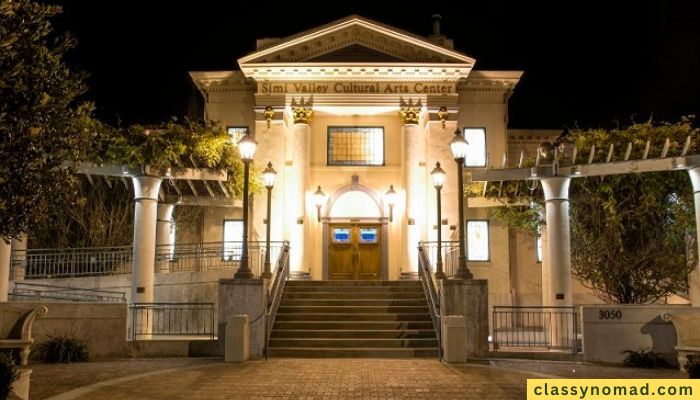 The Simi Valley Cultural Arts Center has a number of features that draw tourists, especially art and architecture enthusiasts.
The Cultural Arts Center has sponsored a variety of events since it opened in 1995, including plays, musicals, jazz concerts, and rock 'n' roll performances.
Yet before that, the Simi Community Methodist Episcopal Church had been housed in the Gothic building since the middle of the 1920s.
Even after it was renovated in 1981, you can still see remnants of its former magnificence, such as the stained glass windows that the original company replicated or the downstairs lobby light fixture that has been hanging there since 1924.
10. Rocky Peak Trail
Rocky Peak Trail, a well-liked hiking route, can be found in the Santa Susana Mountains and leads to Rocky Peak's expansive 2,715-foot peak.
Visitors may reach the hike via the park's Rocky Peak Road and can find the peak in the middle of the 4,800-acre Santa Susana Park.
The walk will take you through a more barren road and feature spots where you'll need to scramble over stones to proceed, so hikers should be at least fairly experienced.
The trip is around 4.75 miles round trip, with an elevation change of about 900 feet, and it is really exhilarating.
11. Arroyo Simi Bike Path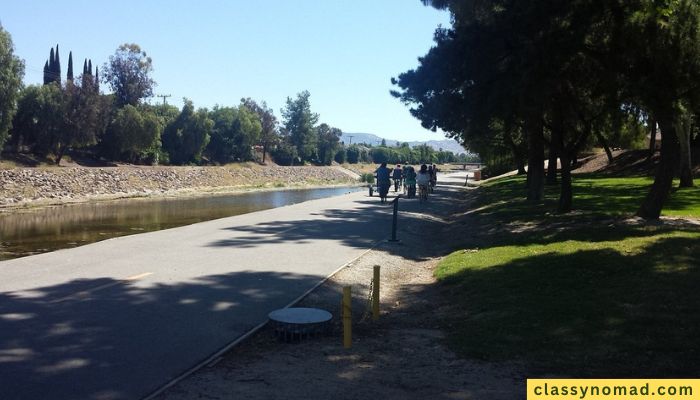 The bulk of Simi Valley is traversed by the Arroyo Simi Bike Park, also known as the Arroyo Simi Greenway, which consists of various multi-use trails.
The routes are popular with walkers, runners, cyclists, skateboarders, and horseback riders and are situated on both banks of the Arroyo Simi Flood Control Channel.
The greenway has just received a significant improvement, and visitors may now take advantage of seventeen new trail access points, newly paved bikeways, signalized crossings, directional and explanatory display signage, as well as several other site amenities.
12. Skateboarding Hall of Fame and Museum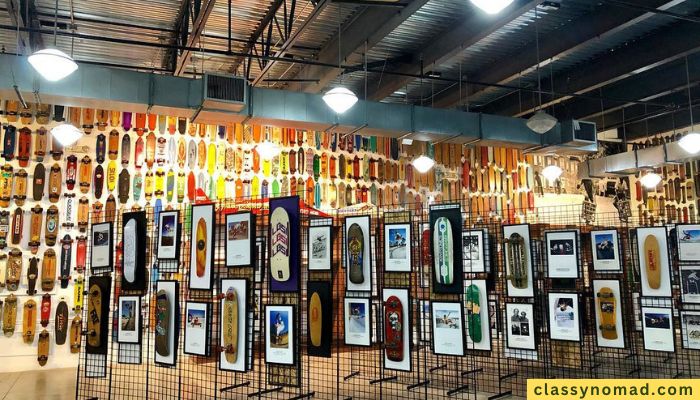 The Skateboarding Hall of Fame and Museum was established in 2009 to recognize the achievements made throughout the years to the history and culture of skating.
The museum emphasizes the zeal and commitment of a number of cultural figures who have had an effect on the skateboarding scene. The museum is stuffed with exhibits, images, antiques, and other relics.
13. Lazertag Axtreme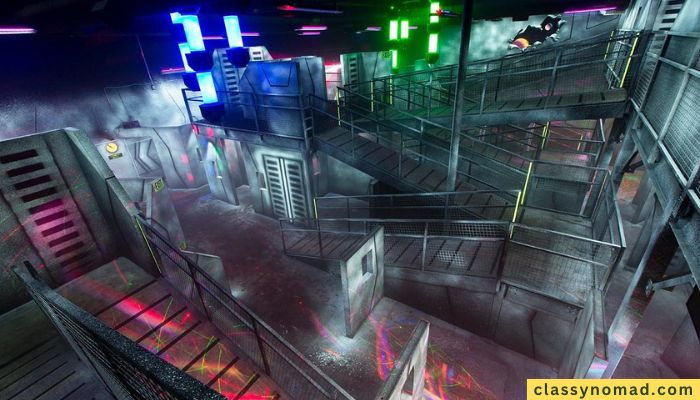 At the 5,000-square-foot arena of Lazertag Axtreme, laser tag has suddenly become much more intense.
Lazertag Axtreme, which is well-known for its multi-level laser tag arena, provides the newest and most cutting-edge technology in the business as well as a thrilling course that is packed with obstacles to increase the intensity of your game.
The arena also hosts the unusual sport of axe throwing in addition to laser tag. Visitors may test their skills at the axe-throwing arena by participating in a variety of axe-throwing games.
Axe throwers with experience are on hand to assist beginners in picking up the talent as well.
14. Big Sky Park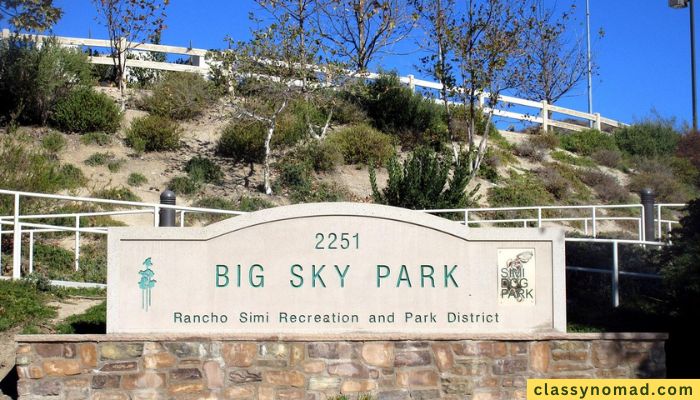 To spend a whole day outside enjoying the sun, fun, and sports, visit Big Sky Park in Simi Valley. As Simi Valley Girls' Softball calls this park home, it routinely holds games and has not just one but four softball diamonds.
While not watching a game, visitors may utilize the park's barbecue and picnic tables or relax on the swings on the playground.
15. Ali Baba Cafe
The Ali Baba Café has been providing great, genuine food that seems to have just arrived from the Mediterranean in Simi Valley since 1999.
At Ali Baba's Café, all of the cuisines is freshly prepared using healthy cooking techniques to highlight the unique tastes of each dish.
On the menu, there are daily lunch and supper specials that highlight in-season foods. Homemade soups, beef, fish, and vegetarian dishes are also available.
Conclusion – Best Things to do in Simi Valley, CA
Simi Valley's ideal position close to many important roads makes it simple for travelers to reach some of the best sites in the Los Angeles region. Nonetheless, the location's relative isolation has a lovely way of giving most visitors the impression that they are farther away than they actually are.
There is enough to do for those with different interests thanks to the stunning Pacific coastline to the west, the amazing state and national parks to the east, and LA's famous historic and entertainment-related sites.
Suggested – If you are interested in exploring more cities in California, we have also created a travel guide on the best things to do in Monterey, Inglewood, San Mateo, Santa Monica, Santa Clarita, Sonoma, Pasadena, Hayward, Redwood City, Riverside, and Needles.
FAQs – Best Things to do in Simi Valley, CA
1. What are the top attractions to visit in Simi Valley?
The top attractions to visit in Simi Valley are Grandma Prisbrey's Bottle Village, Rocky Peak Trail, Arroyo Simi Bike Path, Corriganville Park, and Rancho Simi Community Park.
2. What are the best restaurants in Simi Valley?
The best restaurants in Simi Valley are Ali Baba Cafe, Market Broiler's MB Grille, Sutter's Mill Restaurant, Larsen's Grill, and Dr. Conkey's Candy and Coffee Co.
3. What are the best accommodation options in Simi Valley?
Grand Vista Hotel, Embassy Suites by Hilton Valencia, Hyatt Regency Westlake, Cambria Hotel Calabasas, and Courtyard by Marriott Ventura have the best accommodation.
4. Is Simi Valley worth visiting?
Simi Valley is a beautiful place in California that offer picturesque views to tourist. There are so many things to do and experience in the city so, we can undoubtedly say that Simi Valley is worth visiting.