In this travel guide, I'm going to explore the 10 best tourist attractions in East Kazakhstan province of Kazakhstan that are worth visiting once a life.
There is no doubt that Kazakhstan is one of the most beautiful countries in the world. Tourists from all over the world come here and get a lot of experiences. Even in 2020 when the whole world was struggling with the Covid-19 pandemic, a total of 2.04 million tourists visited Kazakhstan. Also, in 2019, there were 8.52 million tourists visited Kazakhstan.
East Kazakhstan province is located near the border with China, so in this region, you will get to experience the combined culture of Kazakhs and Chinese. That will also be a unique experience in itself. There are many beautiful tourist sites in the East Kazakhstan Province that you should definitely see. The lakes, huge museums, nature parks, theatres, and restaurants are some of the spots in this province that are very popular.
Now, let's explore the tourist attractions in East Kazakhstan one by one.
Best Tourist Attractions in East Kazakhstan
1. Alakol Lake
The water at the northwest end of the Dzhunggarian Gateway (Alataww Pass), is a short valley that separates Kazakhstan's southern uplands from parched northwest China. The Dzungarian Gateway is just a deadlock valley with a valley floor height of 360 to 460 meters, with peaks in the Dzhunggarsky Alataau range (below left) reaching 4,483 meters (14,742 feet).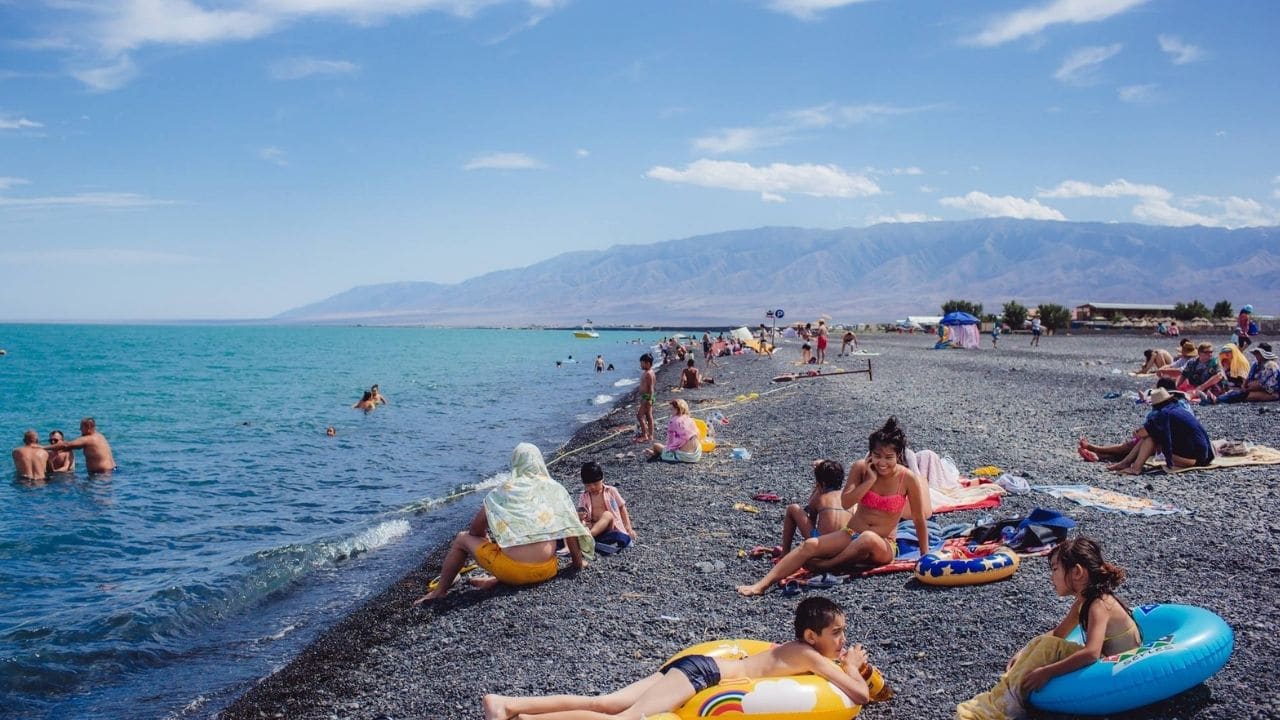 To the east of the lake, two well-defined floodplain fans may be seen as highland flows cutting through the faulted ground. This lake has a beach view which is regularly visited by tourists each year and is a very famous and renowned place to visit in order to relax for a day or two.
2. Abay Museum
The Abay art gallery in Semey is among Kazakhstan's major museums and is dedicated to national poet Abay Kunanbaev. It seeks to inspire a sense of satisfaction in Kazakhs for their nation's past through the icon of Abay, which is well and elegantly designed compared to other monuments in Kazakhstan.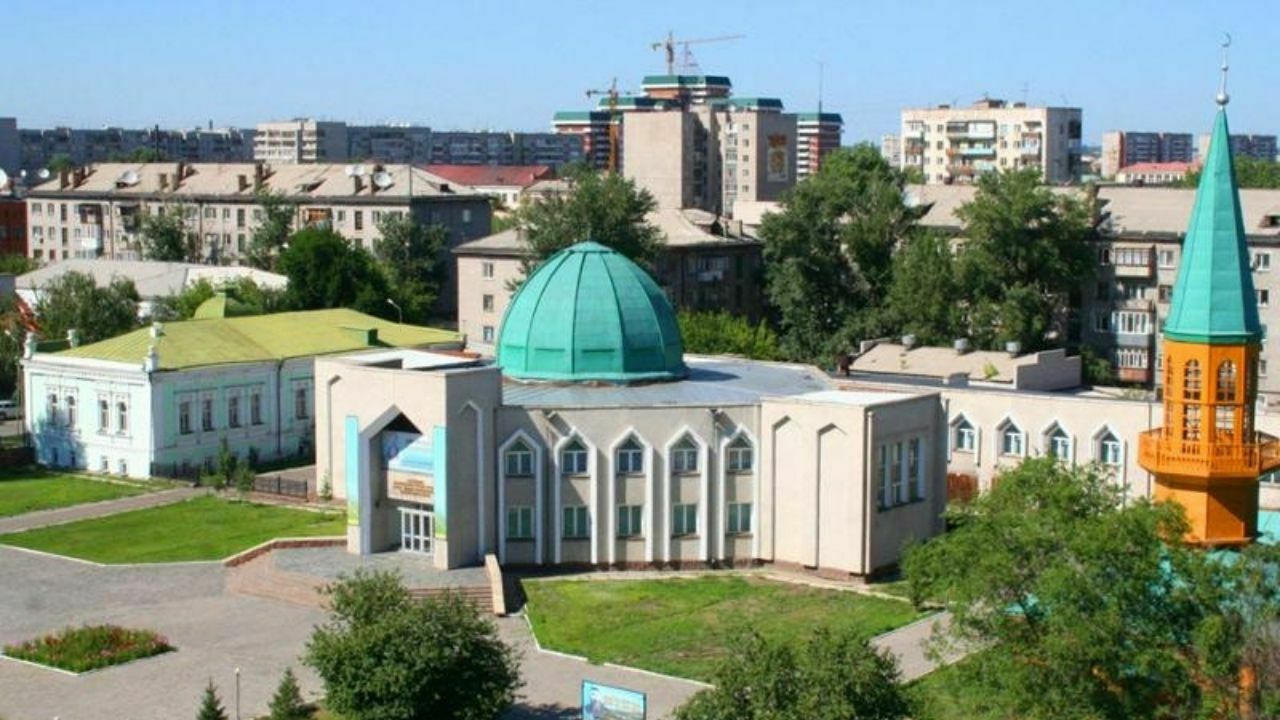 This is mostly a museum for villagers. As a foreign tourist, you may still appreciate the demonstrations of Kazakh beliefs and traditions. Amazingly, and unfortunately, there is little information available regarding Abay's writings or his dream for the Kazakh people. The museum is open every day for tourists to visit.
3. Katan-Kagai National Nature Park
The park is rugged and glaciated, with heights often exceeding 3,100 meters, and is located on the hills of both the South Alta and Karagai national parks. The Altai Republics of Russia border the park on the north, China on the southeast, the Farpusnaya River on the west, and the upper slopes of the Sarymsakkty and Tarbaggatai ranges of the South Mountains in the countryside.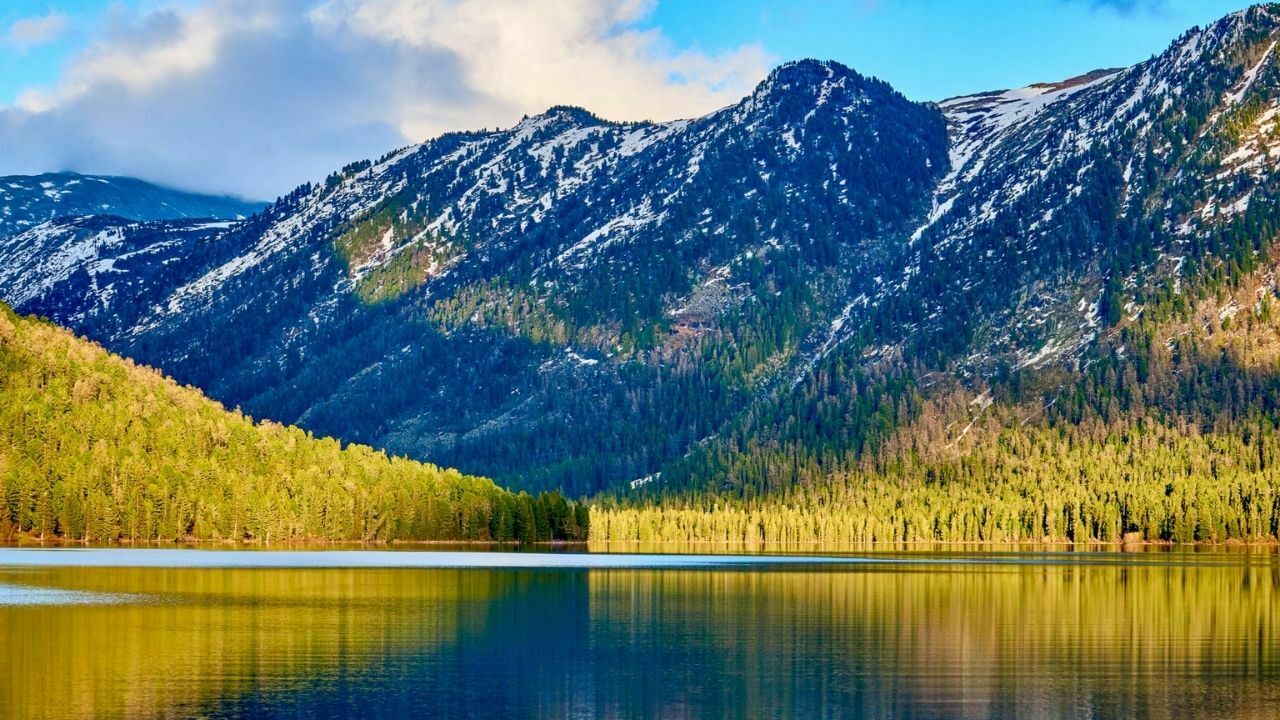 The park is 35% wooded, with the rest consisting of alpine meadows, rocky slopes, and glaciers. The topography is steep, with downward troughs, bunches, and rocky outcrops produced by the winters. It is open nearly every time. It is undoubtedly one of the best sites in East Kazakhstan.
4. Lake Chagan
It is also known as Lake Balapan, is a reservoir in Kazakhstan that was formed by the Soviet Agency's Nuclear Blasts for the Country's Economy Program's Chagan nuclear weapon on January 16, 1966. In the empty channel of the Chagan River, a 146-kiloton warhead was installed in a 178-meter-deep (585-foot) pit.
The explosion formed a crater 500 feet (1,400 feet) wide and 101 meters (340 feet) deep, with a border thickness ranging from 21 to 39 meters (65 to 124 feet); it is known as "Atomic Lake." It is referred to as such because of the radioactive nature of the waterbed. It is a certain place to checkout.
Read: Best Lakes in Kazakhstan
5. Zhastar Park
The parks at Zhastar University are all quite attractive, clean, and well-maintained. just because they're in the city, with people walking around them. They are quite tranquil and quiet. The lovely, well-kept central park is surrounded by many of Ust-oldest Kamenogorsk's monuments and some notable museums, making for a nice promenade.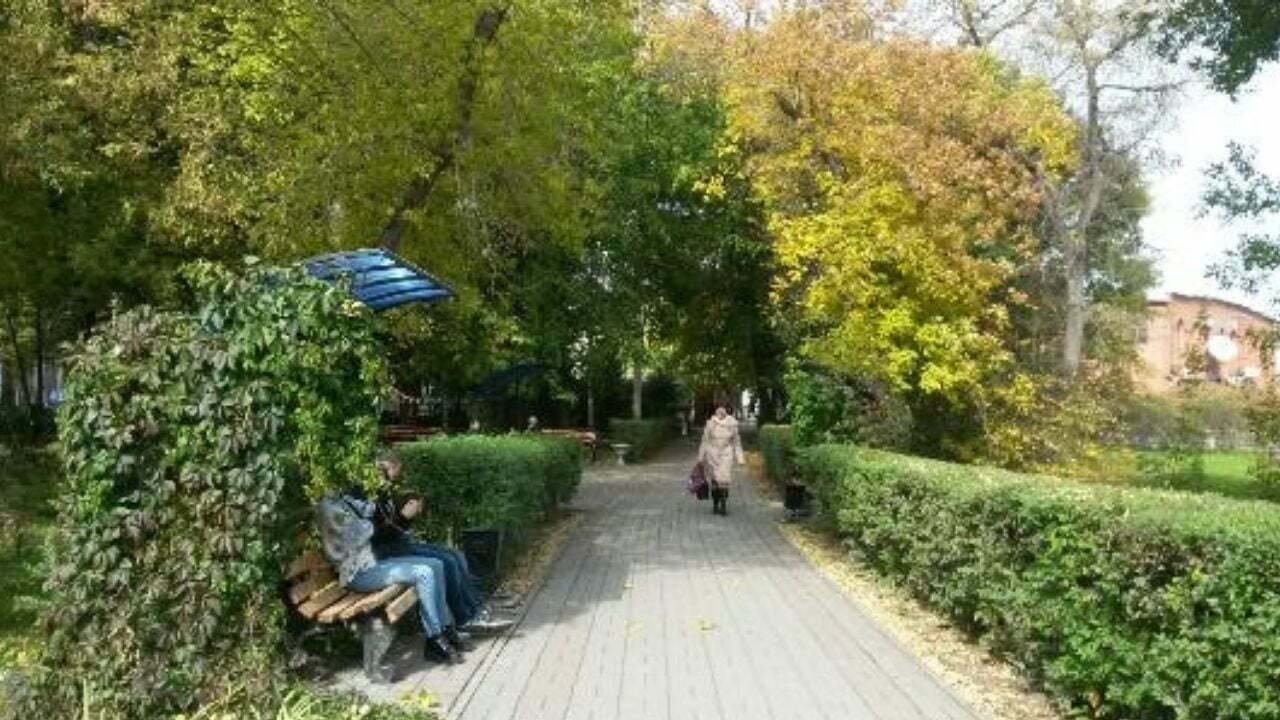 Hotel.com offers the finest lodging for your stay in Zhastar Park, whether it's a budget Zhastar Park hotel, a 5-star luxury Zhastar Park hotel, or a child-friendly Zhastar Park accommodation. When you visit Zhastar Park, Kazakhstan, please check out our accurate position maps to pick the finest hotel nearest to the playground.
6. Lake Kok-kol
It is situated at a height of 2,530 m above sea level in the Auliekol hill country, in the upper levels of the Karakystak hill country, on the northwest steep hill of the Kyrgyz Altau, 288 meters inland of the circuit of the comparatively tiny Buzulgankol river, 2.4 kilometers (in a linear fashion) to the west and a little to the countryside of something like the AktTash first transfer, with a height of 2,443.7 meters above sea level, 32.4.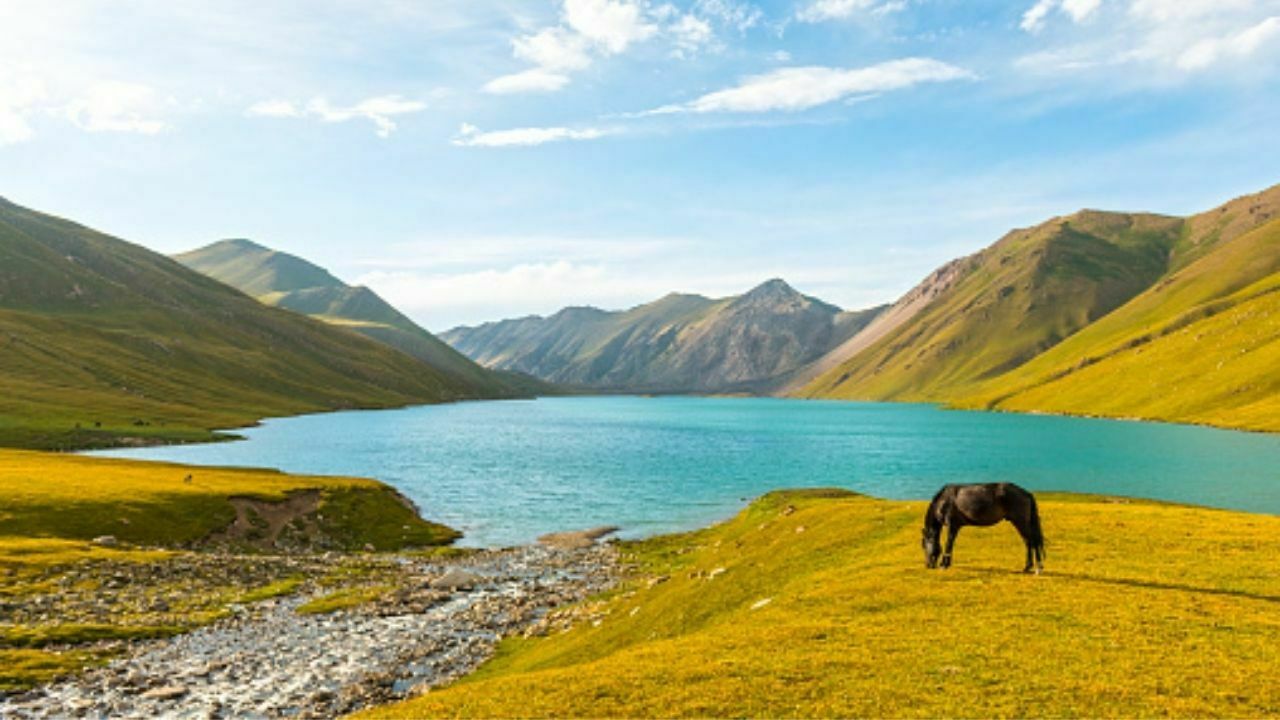 The river is said to be mystical and many people say that a monster resides there, like a one-humped camel with a snake's head or a dragon too. Many stories have been made about the creatures of the lake. You shouldn't miss out on this one of the best tourist attractions in East Kazakhstan.
7. Ethno Park
This is a fascinating and lovely park that is ideal for group meetings and dinners. There's a lot to do out there here! Aside from the leased riverfront huts, there are coastlines, exhibits of recreated ethnographic cottages, wildlife, relics of Russian armaments, children's playrooms, venues for small performances, cafés, garden beds, etc., all set in a beautiful natural environment. beautiful memorial place.
There is a zoo and a large walking area. The army exhibits, planes, zoo, flowers, and everything else on display will pique your interest. Summer is preferable to winter since Oskemen is exceedingly chilly.
8. Akbaur Cave
The Akbaur Cave is a Bronze Age relic found in Central Kazakhstan's Ukaan area. The location is 3 kilometers north of Bestetrek ole, on the Akbaur mountain peninsula. The cave lies around 4–5 meters above the volcano's peninsula. The cliffs are covered in brown-orange colored paintings that date back to around 3100 BC.
The artwork's content is complicated, including forms like squares and polygons, edges, spots, and people's faces. Akbaur Cave is a Neolithic structure in Kazakhstan, as well as one of the largest and most popular Neolithic temples, known as Kazakhstan's Glastonbury. It is quite a tourist attraction.
9. Stardust Camp
The Alpine Skiing Base "Stardust Camp " is located on Kazakhstan's property, in the Eastern Kazakh area, in the hamlet of Upper Hariuzovkaa, at the feet of the Ivanovo peak. It is 7 kilometers from the base to the center of Tron, at a peak of 930 meters above sea level.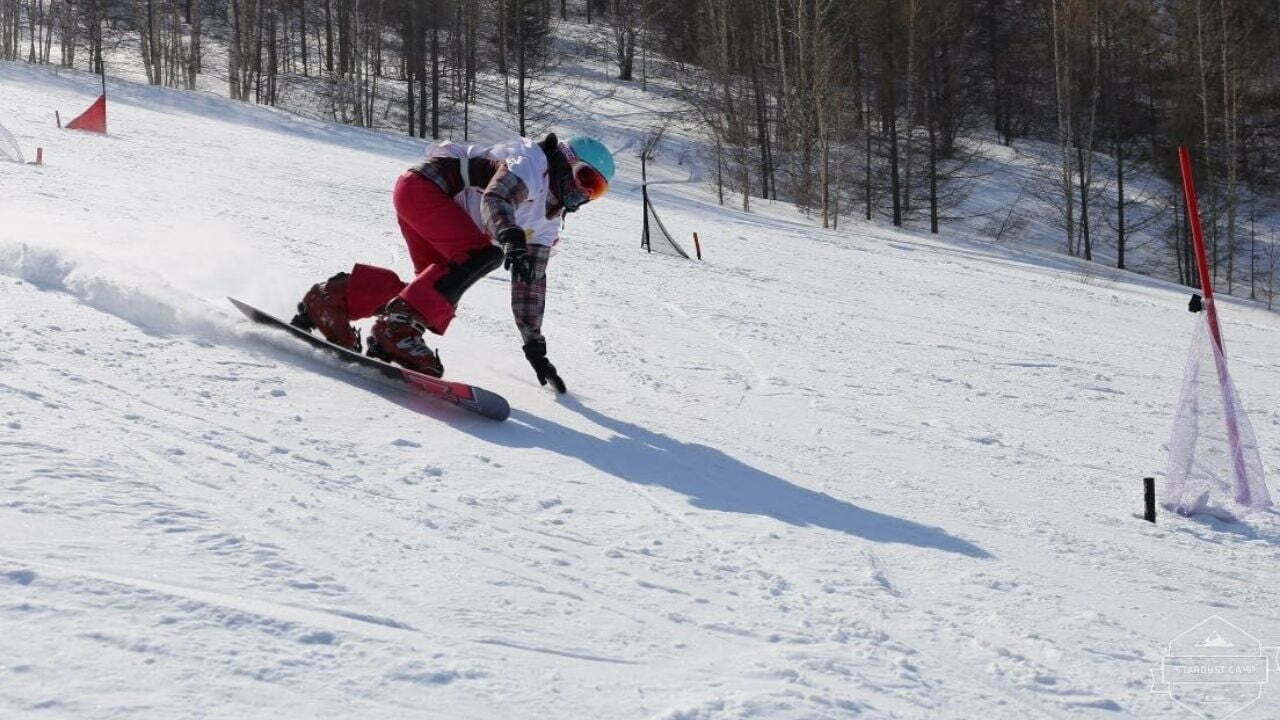 The Ski Jumping Base "Stardust Camp" is a spectacular highland. Clean air, snow-covered hillsides, and the winter forest The Alpine Skiing Base "Stardust Camp" provides a complete winter break. If you enjoy mountaintop snowboarding, fresh icy air, adrenaline, and shocks, this really is the sort of winter activity for you!
10. Zhambyl Zhabayeev Park
The Zhambyl Zhabayeev Park in Oskemen is a great little park with lots of fresh air, a lot of flowers in bloom while we were there, birds, and tiny critters, and it's definitely one of the freshest parks you'll ever see. It's not really a terrible thing, and it demonstrates the capital's pride in its parks; we had a barbecue, and then had a great time reclining in the warmth and observing the globe go by.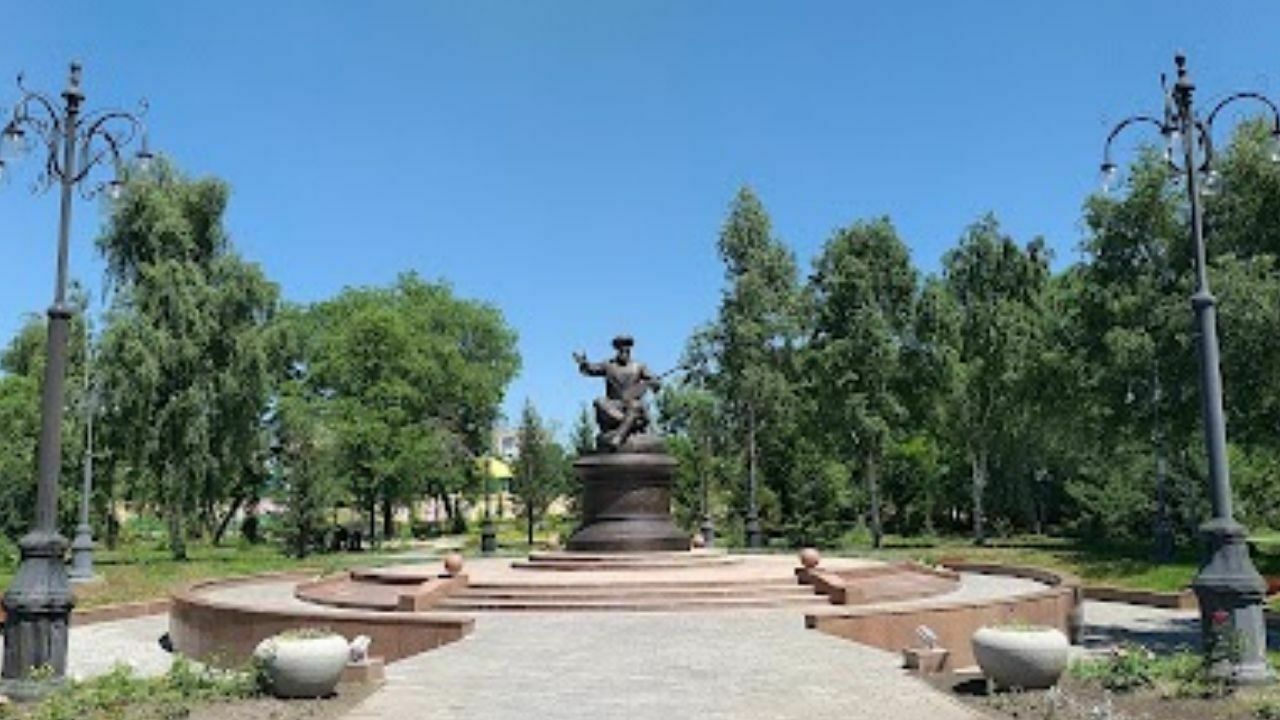 The park is not only clean but also a quiet place to roam around with the family, especially on the weekends. It serves as the perfect spot for picnics, as it has a large backyard for the same.
FAQs
Which is the most beautiful city in Kazakhstan?
Almaty, Nur-Sultan, Pavlodar, and Taraz are some of the most beautiful cities in Kazakhstan.
What is famous in Kazakhstan?
Kazakhstan is one of the most beautiful countries in the world. There are lots of things to do. The huge buildings, skyscrapers, museums, lakes, greenery, etc are the most attractive things in Kazakhstan.
Are Americans welcome in Kazakhstan?
Absolutely yes, there are thousands of Americans who travel to Kazakhstan per year. The local people support tourists and help them if they need it.
Is Kazakhstan a beautiful place?
There is no doubt that Kazakhstan is a beautiful place. There are many things to do in Kazakhstan which give you an ultimate experience.
What language do they speak in Kazakhstan?
Maximum Kazakhs speak both Kazakh and Russian. English is also used there.
Conclusion
So, have you enjoyed this informative travel guide? These are the best tourist attractions in East Kazakhstan that I would like to recommend to all the tourists, visiting East Kazakhstan province to travel. Trust me, these tourist places in East Kazakhstan are going to fill you with so many experiences.
I'm wrapping this guide here. All the best for your Kazakhstan trip.