This is a complete travel guide to Hebbe Waterfalls Chikmagalur, So, if you are planning to visit there, this guide will definitely be helpful for you.
Hebbe Waterfalls Chikmagalur Overview
| | |
| --- | --- |
| Location | Kesavinamane, Chikkamagaluru District, Karnataka |
| Entry Fee | Free |
| Timing | 6 am – 6 pm |
| Best Time to Visit | Monsoon Season |
| Nearest Town | Tarikere |
| Nearest Bus Stop | Tarikere Bus Stand (35.6 km) |
| Nearest Railway Station | Tarikere Railway Station (35 km) |
| Nearest Airport | Mangaluru (222 km) |
| Famous For | Waterfall, Natural Beauty, Picnic, Trekking |
| Nearby Attractions | Z Point, Kalhatti Falls, Baba Budangiri, Bhadra Wildlife Sanctuary, etc. |
Hebbe Falls, one of 35 cascades in Karnataka, is among the most beautiful falls of the nation and is situated in the Chikmagalur region.
It takes 8 hours to travel from Bangalore to the lovely hill station of Kemmangundi to find this wonderful waterfall. Many visitors flock to Hebbe Falls for just a dip because the water there contains herbal medicines with curative properties.
Hebbe Falls plunge majestically in two steps known as Dodda Hebbe as well as Chikka Hebbe from an elevation of 551 ft over the slick, black rocks. The Chikka Hebbe waterfall is smaller than the Dodda Hebbe fall, which is larger.
To get to the renowned Kemmangundi hill, travelers must navigate steep hills and creeping fog. A portion of Bhadra Tiger Sanctuary is Hebbe Falls.
Note – If you want to explore one of the amazing waterfalls of the nation, you should definitely visit Bogatha Waterfall.
Interesting Facts about Hebbe Waterfalls
Here, weekends are best enjoyed with close friends and family.
A lot of folks who reside nearby the waterfall frequent this area to unwind and spend time with their loved ones.
You can also be drawn to the waterfall if you visit the nearby tourist sites.
Tourists can take advantage of the waterfall's accessibility to various large cities.
You'll be infatuated with this house because of the stunning view.
Things to do at Hebbe Waterfalls
1. Trekking: As you probably already know, cascades are the ideal locations for trekking since they include everything you could ever need. The Heebe waterfall is the same way. For those who enjoy walking and discovering new things, this location is ideal.
2. Bathing: Because of the water's chilly temperature, you could feel more alive. If you have plans to visit this location, your family and friends are welcome to try taking a bath there and enjoying themselves.
3. Picnic: This location is ideal for family outings and quality time with the family. People who live nearby frequently go to the waterfall to unwind and spend time with their loved ones. This is a nice place to spend some time with your family and friends by planning a picnic.
Note – If the waterfalls excite you, make sure to visit the Sawatsada falls and see the majestic beauty of nature.
How to Reach Hebbe Waterfalls Chikmagalur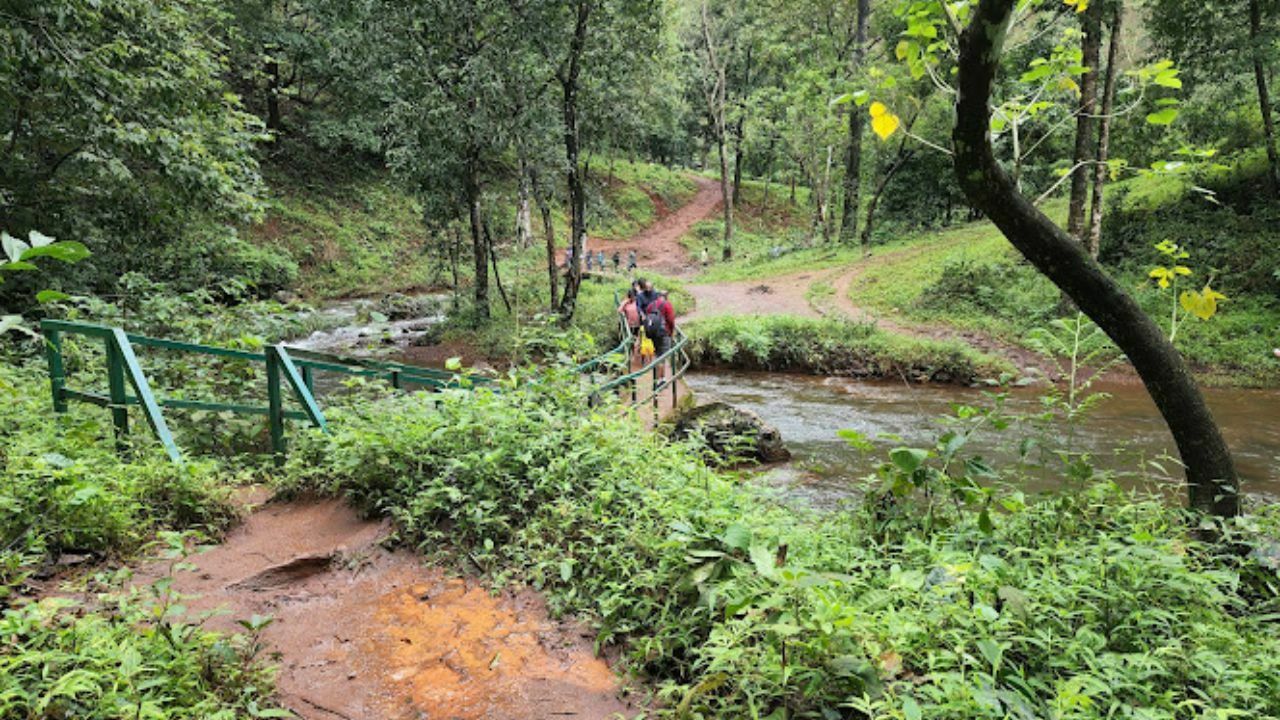 1. By Road
Hebbe waterfall is connected to two big metropolises, namely Bengaluru and Chikmagalur, at a distance of 278 km and 65 km, respectively.
You just have to book a cab or a bus; you can also visit it by your own vehicle. After covering a certain amount of distance, you'll be able to see a beautiful waterfall that you'll love.
2. By Train
The nearest railway station to the Hebbe waterfall is Tarikere, which is around 35 kilometers away from the waterfall.
This station is connected to various cities, so you can book a train ticket and reach this station. From here, you'll be able to find various cabs and buses that can take you to the waterfall.
3. By Air
The nearest airport to the waterfall is Mangaluru, which is 222 km away from the waterfall.
You can book your flight ticket from any city you want, and after reaching Mangaluru airport, you'll be able to find various cabs that can take you to the waterfall.
Note – Have you ever heard about Gokak Falls? If you haven't, you are missing one of the most beautiful waterfalls of India.
Nearby Tourist Attractions to Hebbe Waterfall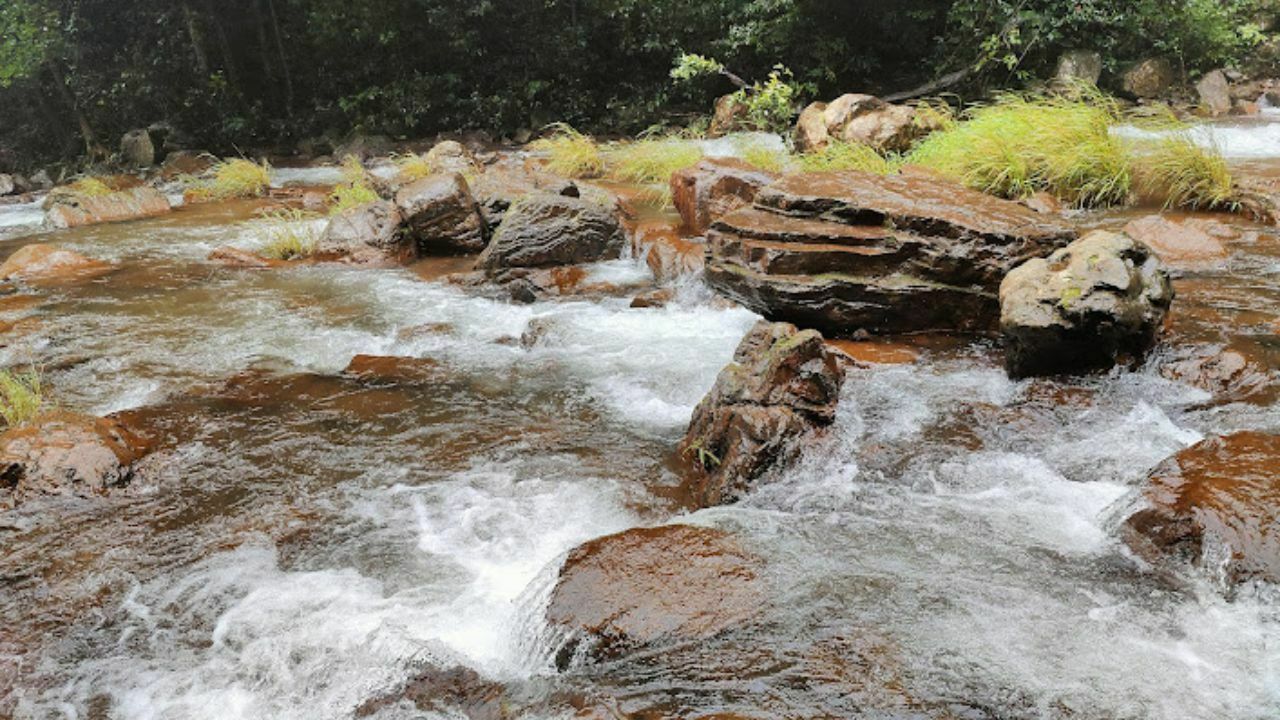 1. Z Point
The popular trekking location is five kilometers from Kemmanagundi. Z Point has some beautiful views of the Kemmanagundi highlands and is regarded as a fantastic location to see dawn and dusk.
The journey to Z Point begins close to Kemmanagundi and travels through the densest woods. The 3-kilometer trek travels through the Shanti Hills' river gorges before ending in canyons and high peaks.
Z Point is a great place to pitch up camp and take in the starry night.
2. Kalhatti Falls
About 10 kilometers separate Kemmanagundi from Kalhatti Waterfall. Here, water pours into the earth after falling from a height of around 120 meters, producing a booming sound.
Pray at the Veerabhadreshwara Temple which is next to the waterfall. Swim in the waterfalls and make prayers at the shrine. It will definitely be a great experience for you.
Kalhatti Falls is frequently visited by trekkers who go to the top of the cascade. This location is well-liked by hikers and frequently overrun by them.
3. Baba Budangiri
A hill known as Baba Budangiri bears the name of the Sufi prophet Baba Budan. One of the most popular destinations in Chikmagalur is the mountain known as Baba Budangiri, which features a temple dedicated to the prophet.
About 30 kilometers separate Chikmagalur town from Baba Budangiri.
Muslims and Hindus are known to consider this location to be sacred. The Mullayanagiri mountain hike route, which passes via Baba Budangiri, is well-known.
4. Bhadra Wildlife Sanctuary
Bhadra Wildlife Sanctuary, located in the Western Ghats, is well known for its diverse flora and animals.
The sanctuary is home to a significant number of tigers, buffalo, and almost 200 different kinds of birds. The monarch vulture as well as the winged hawk may always be seen circling over the shelter.
Note – Wanna explore hidden waterfalls in Odisha? Make sure to visit Gandahati waterfalls.
Best Time to Visit Hebbe Falls
The walk route gets slightly riskier throughout the monsoon season when the mud begins to grow moist and may cause some unstable surfaces.
Additionally, the monsoon season is when leeches are most active. It is advised against visiting Hebbe Falls while it is raining.
Travel Tips That You Should Know
At the border, 4X4 Jeeps are offered for INR 500 per individual or INR 4000 for the full vehicle. No personal vehicles are permitted.
Despite the jeep trip, hiking will be necessary to reach Hebbe Falls.
Additionally, visitors can hike the 8 kilometers of a steep, narrow trail to reach the location.
Forest administrators must provide authorization, which is accessible at the crossing.
You must have a backpack, hiking boots, and water.
The station will have scant to no exposure.
While hiking, you should exercise caution since leech infestations might occur.
Note – Aapkhol Waterfall is among the most beautiful waterfalls of the country which is surrounded by lush greenery and thick forest.
Conclusion – Hebbe Waterfalls Chikmagalur
Chikmagalur District, renowned for its natural beauty, is home to the enchanted Hebbe Falls. It is one of the most stunning waterfalls in Karnataka and is situated close to the well-known hill resort of Kemmangundi.
Hebbe Falls, a hidden gem in the Bhadra wildlife reserve, is a paradise for those who enjoy the outdoors. The Hebbe Falls is surrounded by coffee farms, and the trip there will astound you. You'll feel like a small butterfly flitting about the lovely falls thanks to the light coffee breeze and the surrounding deep woodlands.
Watch Video – Hebbe Falls Aerial View
Map of Hebbe Falls Chikmagalur