This is a complete travel guide to Kattikayam Waterfalls Kottayam, Kerala. In this guide, we've mentioned location, things to do, best time to visit, how to reach, nearby attractions, travel tips, facts, maps, etc useful information.
Kattikayam Waterfalls Kottayam Overview
| | |
| --- | --- |
| Location | Meenachil, Kottayam, Kerala |
| Entry Fee | N/A |
| Timing | 24 Hours |
| Best Time to Visit | Monsoon Season |
| Nearest Town | Meenachil |
| Nearest Railway Station | Kottayam |
| Nearest Airport | Cochin Airport |
| Famous For | Picnic, Sightseeing, photography |
| Nearby Attractions | Illikkal Kallu, Idukki Wildlife Sanctuary, Cheruthoni Dam, Vagamon Meadows, etc. |
Kerala is home to many beautiful tourist attractions in India. Kattikayam waterfall is one of them which offers beautiful views of nature.
The picturesque Kattikayam waterfalls are located near Melu, a small town in the Meenachil Taluk of Kerala's Kottayam District. The 70-meter-high Kattikayam waterfall has slick rocks, so it's best to stay away from the sharp edges.
Suggested – Visit Soochipara Waterfall to do some adventure in your life.
Interesting Facts about Kattikayam Waterfalls
This beauty is even more alluring because it is still largely uncharted and underutilized.
It is a fantastic location for a group of individuals with a variety of hobbies because it is great for hikers, swimmers, and the idle.
The Kattikayam Waterfalls are surrounded by bamboo trees, expansive meadows, and wildflowers as they cascade from a height of at least 70 meters.
A waterfall that was constructed in the jungle a long time ago requires you to go along a steep trail along the sides, unlike other waterfalls.
Suggested – Get to Vattayi Waterfall if you want to take a rest from the hustle and bustle of daily life.
Things to do at Kattikayam Waterfalls Kottayam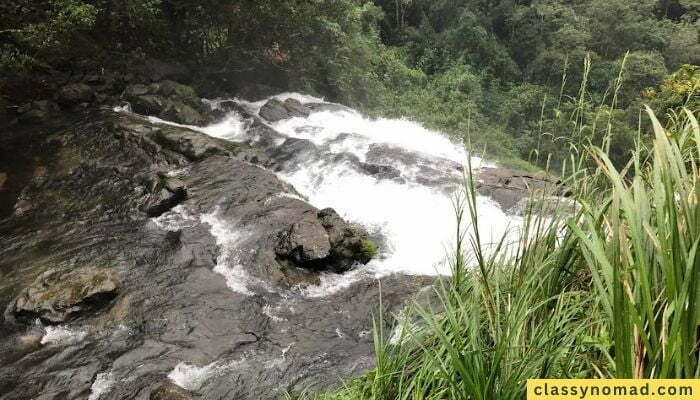 1. Sightseeing
The Kattikayam Waterfalls are breathtaking. Your eyes will be drawn to this magnificent waterfall, which also offers a refreshing sensation. Enjoy the stunning scenery surrounding the waterfall from its vantage point.
2. Picnic
The views of the sunset and sunrise from this location are unmatched. Additionally, the twilights and early mist in this region are breathtaking. You and your loved ones can have a quick picnic here.
3. Photography
The waterfall is accessible by hill slopes and a forest of tall trees. About a kilometer and a half separate them.
You can capture images of the breathtaking scenery all around you and afterward treasure those recollections.
Suggested – On the trip to Kerala, you should definitely explore Valara Waterfalls.
How to Reach Kattikayam Waterfalls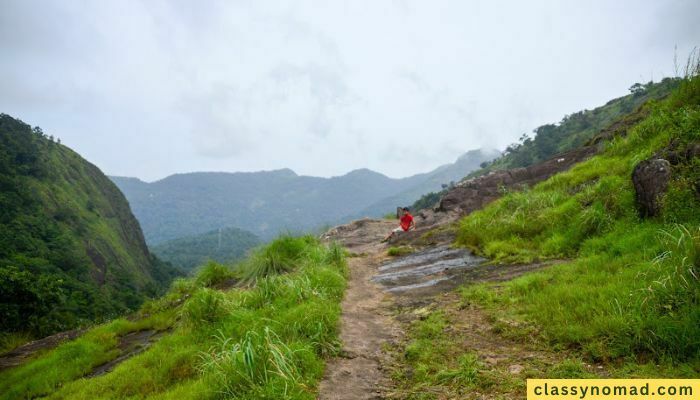 1. By Road
Kottayam is connected to all other significant cities in the state of Kerala via state buses operated by the Kerala Road Transport Corporation. All of the major cities are accessible by bus to Kottayam.
The nearest cities to Kottayam are Kumarakom (13 km), Alleppey (46 km), Kochi (64 km), and Thekaddy (108 km). The nearest bus station is the Poonjar bus station. To get to the falls from bus stops, you can reserve a car.
2. By Rail
The most important problem for passengers is how to get to Kottayam, which is solved by the Kottayam train station, which is located inside the town.
It has connections throughout the nation and with many cities in Kerala. Once at the station, arrange for a taxi or cab to take you to the Kattikayam waterfalls.
3. By Air
The nearest airport is Cochin Airport You may get to the Kattikayam waterfalls from there via a variety of vehicles.
Suggested – Go to Marmala Waterfall and enjoy the splendor scenes of nature.
Tourist Places around Kattikayam Waterfalls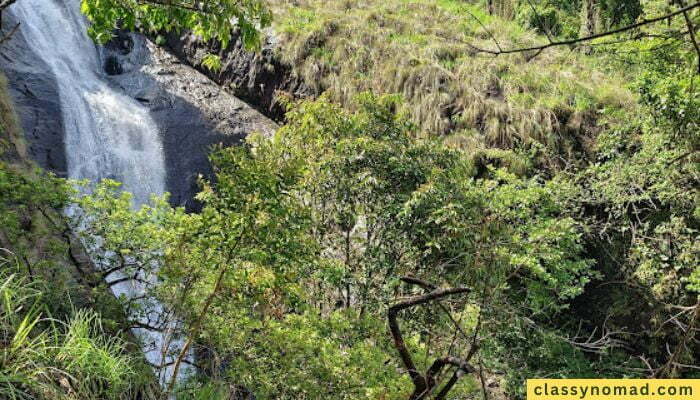 1. Illikkal Kallu
Illikkal Kallu is located at a height of around 4,000 feet. After leaving your car at the valley's parking space, you will need to hike for a time in order to appreciate the ethereal splendor. Simply stunning is the lush green greenery that lines both ends of the asphalt road.
2. Idukki Wildlife Sanctuary
The Idukki Wildlife Sanctuary encompasses the Taluks of Thodupuzha and Udumbanchola. 33 square kilometers make up the Idukki Reservoir, which was created by the three dams Cheruthoni, Idukki, and Kulamav.
The evergreen and deciduous tropical trees add to the area's charm. Wildlife abounds in the sanctuary.
3. Cheruthoni Dam
The largest high concrete dam near the Idukki Arch Dam, Cheruthoni Dam is 138 m tall. This third-highest dam in the nation was built across the Periyar River in 1976 as a component of the Idukki Hydroelectric project, together with the dams Kulamavu and Idukki.
4. Kallar Meenmutty Waterfalls
A stunning waterfall named Kallar Meenmutty Waterfalls may be seen in Kerala's Kallar hamlet, close to Ponmudi. It is among the stunning waterfalls close to Trivandrum and one of the top tourist attractions in Ponmudi. Western Ghats mountain ranges surround it.
5. Vagamon Meadows
Vagamon Meadows, often referred to as Barren Hills or Mottakunnu, is an expanse of small meadows near Vagamon, Kerala. It is among the most well-liked scenic locations in Vagamon to visit while on vacation there.
6. Marmala Waterfalls
The enticing Marmala waterfalls cascade into a 12-foot lagoon before flowing into the Teekoy River. As they cascade over hills coated in timber forests, the clear-flowing rivers offer an incomparable panorama.
7. Aruvikuzhy Waterfalls
The Aruvikkuzhi waterfalls are situated in the Pathanamthitta district, 11 kilometers from Kozhencherry. The 100-foot-tall falls are only active during the rainy season.
Aruvikkuzhi Falls, which is surrounded by tall and enormous trees, dazzles any guest with its power and isolated allure.
8. Hill View Park
A beautiful and well-kept park, Hill View Park is one of the Idukki tourist attractions and is situated 2 km from the Idukki Bus stand. The 8-acre park's hundreds of different species of crotons, wildflowers, medicinal herbs, and other woodlands captivate tourists.
9. Thangalpara
Thangalpara is a picturesque destination famous for the unusual rock structure on Thanga Hill. It is thought that the massive rock formation in this location was once a little stone that the saint used as a grinding pan, but it developed significantly after his passing.
Suggested – Mankayam Waterfall is one of the most beautiful falls in the state of Kerala that every tourist must visit.
Best Time to Visit Kattikayam Waterfalls
The monsoon, when it flows with all its vigor and splendor, is the greatest season to view this beautiful Kattikayam waterfall. If you go here, take caution of the slick rocks.
Travel Tips
Less busy and somewhat challenging to get waterfalls are better to visit with a group.
If you intend to visit the small lake nearer to the falls, bring extra clothing.
Food is not offered in this location.
Keep in mind to bring food that comes from the city or town where your excursion begins.
The distance from the road is extensive, and the descent to the cascade is both difficult to find and exceedingly steep. So if you go, use caution.
Suggested – There is a waterfall named Areekkal Waterfall in Kerala which is worth visiting by every kind of traveler.
Conclusion
In all seasons, there is plenty of water at Kattikayam waterfalls. The waterfall gets more majestic as the monsoon gets stronger. The stream and waterfall offer a variety of experiences for swimmers, including little pits and ditches. The water at the waterfall is cool and pure. Between two hills is where Kattikayam waterfalls can be found. There is therefore some more hiking and a significant hill.
Map of Kattikayam Waterfalls