In this travel guide, we have discussed the 15 most dangerous treks in India that every adventure lover should experience.
India is known for its varied cultural and geographical variations. India is also home to the world's highest mountain range, The Himalayas. The Himalayas divide the Indian subcontinent from the rest of Asia. It is surrounded by the Karakoram Range on the East and the Hind Kush Mountains on the west. It passes through five countries namely India, Pakistan, Nepal, Bhutan, and China.
The Himalayas also have some of the world's tallest mountain ranges. There are approximately 100 peaks with an elevation of more than 7200 ft. The Himalayas also is the originating source of some of the world's biggest rivers namely the Ganges, Tsangpo (Brahmputra), and Indus. Since there are such huge mountains in this region, it is also known as the abode of Mountaineers as well as trekkers. So here we have a list of some of the most dangerous treks in India.
Before diving deeper, let's have a quick look at the most difficult treks in India.
| | |
| --- | --- |
| Dangerous Treks in India | Location |
| Kang Yatse Summit | Leh |
| Pin Parvati Pass Trek | Kalga |
| Bali Pass Trek | Sankri |
| Panpatia Col Trek | Badrinath |
| Borasu Pass | Taluka |
| Hampta Pass Trek | Manali |
| Stok Kangri Summit | Ladakh |
| Chadar Trek | Ladakh |
| Auden's Col Trek | Uttarkashi |
| Roopkund Trek | RoopKund |
| Nanda Devi Trek | Munaiyari |
| Sapt Kund Trek | Chamoli |
| Markha Valley Trek | Ladakh |
| Snow Leopard Trek | Ladakh |
| Goecha La Trek | Yuksom |
Related – Best waterfalls in Uttarakhand.
Most Dangerous Trails In India
1. Kang Yatse Summit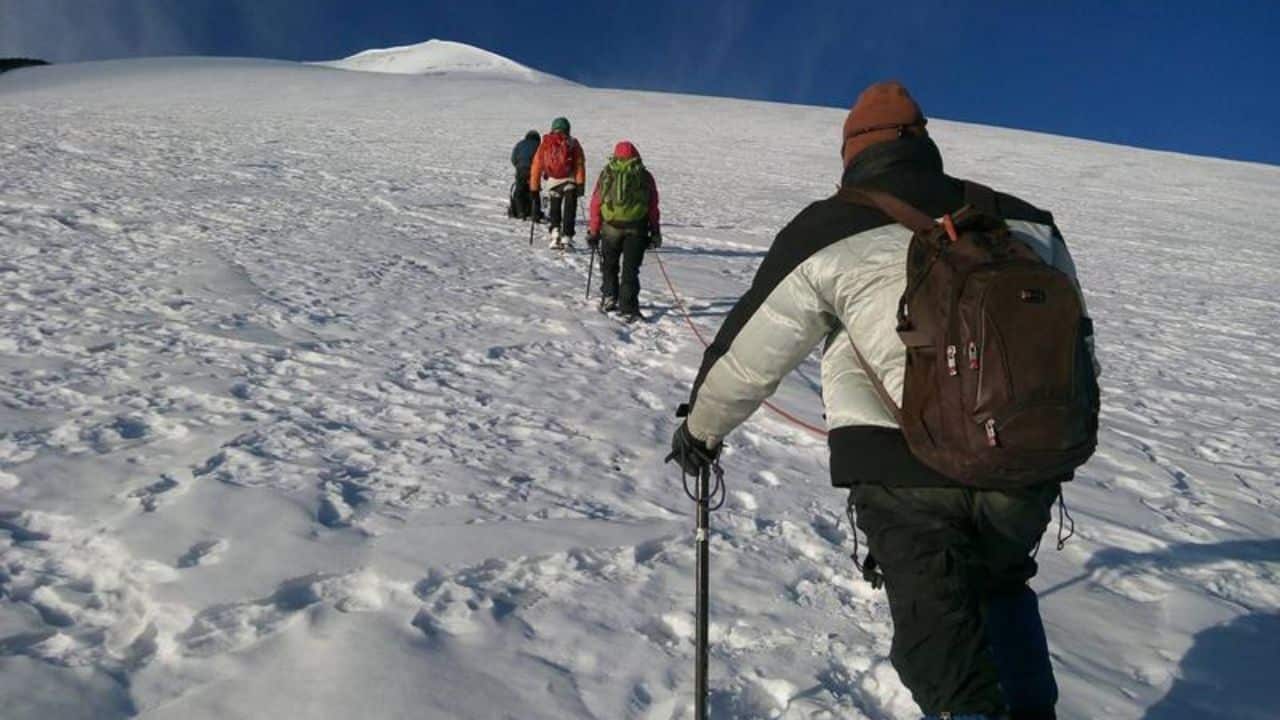 A journey to Kang Yatse Summit is likewise one of the hardest to take. It requires specialized abilities and rope attempts to arrive at the highest point. You will stroll on the snow more often than not to reach the highest point which is situated at an elevation of 6400 meters. There is another pinnacle that has the culmination at 6200 meters. Along these lines, trekking enthusiasts have divided it into Kang Yatse I (6400 m) and Kang Yatse II (6200 m).
You can take any of these two, however, the majority of the organizations offering journeys to Kang Yatse go to Kang Yatse II. It takes from 8 to 10 days. As it is generally snow, you ought to take appropriate shoes and garments. The trip begins from Leh.
Location: Leh 
Trek Length: 80-85 Kms 
Best time: April to June 
Related – Tourist Attractions in Mussoorie
2. Pin Parvati Pass Trek
Pin Parvati Pass Trek isn't simply a troublesome trip yet is an incredibly high-risk journey. Indeed, even with numerous wellbeing insurances, you can't rest assured about security. That is the explanation, barely any organizations offering troublesome trips have quit offering Pin Parvati Pass Trek.
The journey falls to 17,500 ft however that isn't the excuse to be stressing out. You will confront intense landscapes that incorporate rockfall and avalanche-inclined regions. You will likewise be crossing some startling stream and a glacial mass intersection with profound chasms. As you cross higher, you will have a delightful perspective on Parvati and Pin Valley. You will likewise encounter the high temp water springs at Parvati Kund at Kheerganga. 
It requires something like 14 days to complete the journey and you will travel approx 110 kms. The trip begins at Kalga and closes at Mud.
Location: Kalga
Trek Length: 100 km
Best time: April to June
3. Bali Pass Trek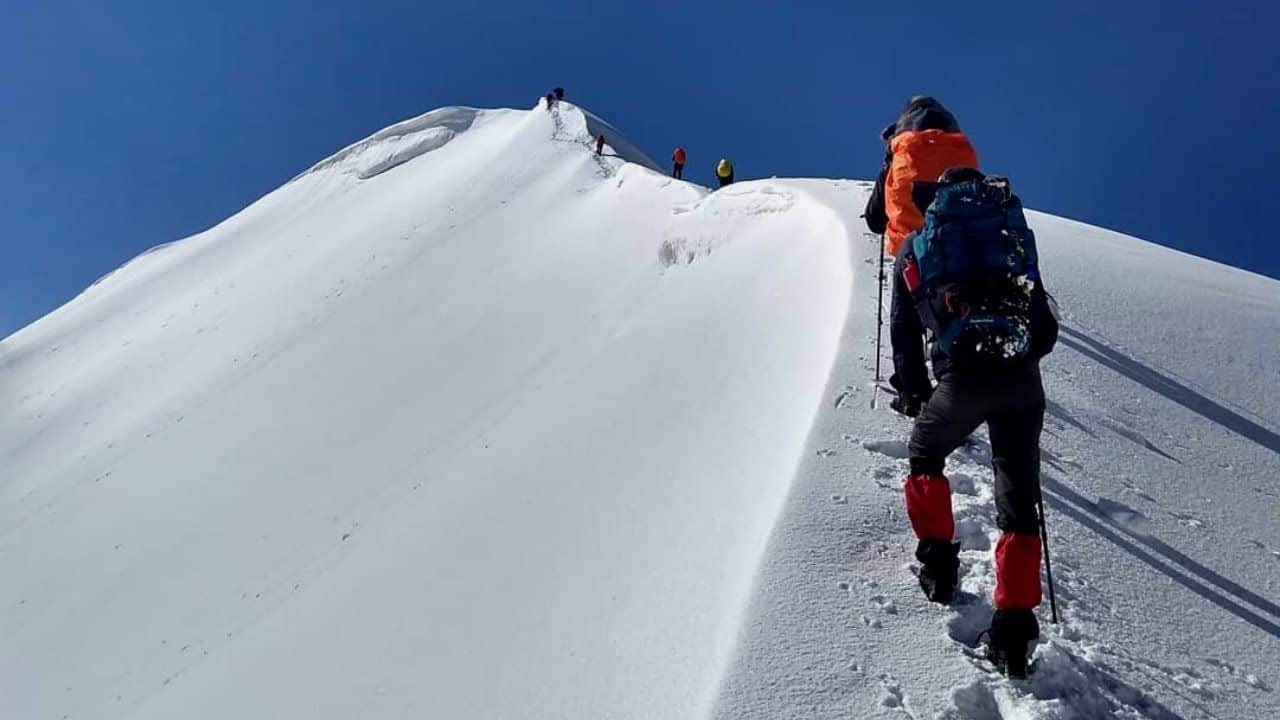 Bali Pass Trek is truly troublesome and is the desire for an achiever. The trip offers close perspectives on the incomparable Himalayan pinnacles of Swargarohini, Kaalanaag, and Banderpoonch. You will truly cherish the view on the elevated knolls of Dev Thach in the Ruinsara forest. The journey contacts Yamunotri and Har Ki Dun Valley and you will arrive at a height of 16240 ft. It is truly troublesome and novices ought to keep away from it.
The journey is expected to take 9 to 10 days. The journey begins from Sankri town in Uttarakhand and closes at Janki Chatti.
Location: Sankri
Trek Length: 60 km
Best time: April to June
4. Panpatia Col Trek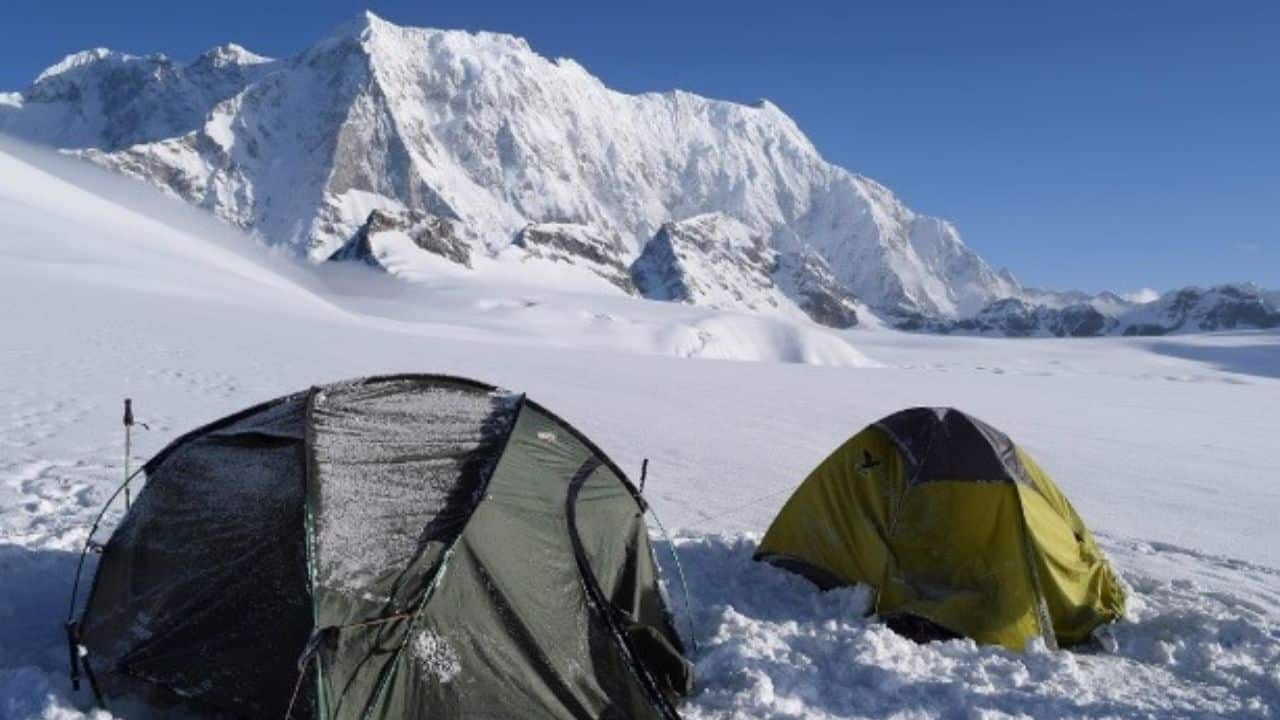 Panpatia Col shapes a scaffold between the two most significant Hindu pilgrimages, Kedarnath and Badrinath. It likewise lies between two anonymous 5500 m + tops. It is found at an elevation of 4,200 meters and gets across the Panpatia Glacier. It is encircled by a few significant pinnacles of the Garhwal Himalayan locale and the vibes of the Himalayas are truly gorgeous from here. 
It requires about 14 days to complete the journey. The Trek to Panpatia Col begins from Badrinath and heads to Dumkal Kharak and from there on goes to Nilkanth Khal situated at an elevation of 4,650 meters. It goes to the nose of Panpatia Glacier followed by a glaciated track prior to coming to Panpatia level.
Location: Badrinath
Trek Length: 61 km
Best time: April to June
5. Borasu Pass
Borasu Pass journey is likewise one of the most troublesome trips in India and it accepts you as high as 5450 meters. Borasu Pass is a high mountain pass situated on the boundary of Uttarakhand and Himachal Pradesh. It was an antiquated shipping lane between Har ki Dun valley and Kinnaur valley however this point is not utilized by local people. It additionally associates Tons and Baspa Rivers which is a truly lovely sight to see. 
The duration of this trip is something like 9 days. The journey begins from Taluka. Then it goes through the rich green Har ki Dun valley and closes with the epic Baspa River.
Location: Taluka
Trek Length: 60 km
Best time: April To June
6. Hampta Pass Trek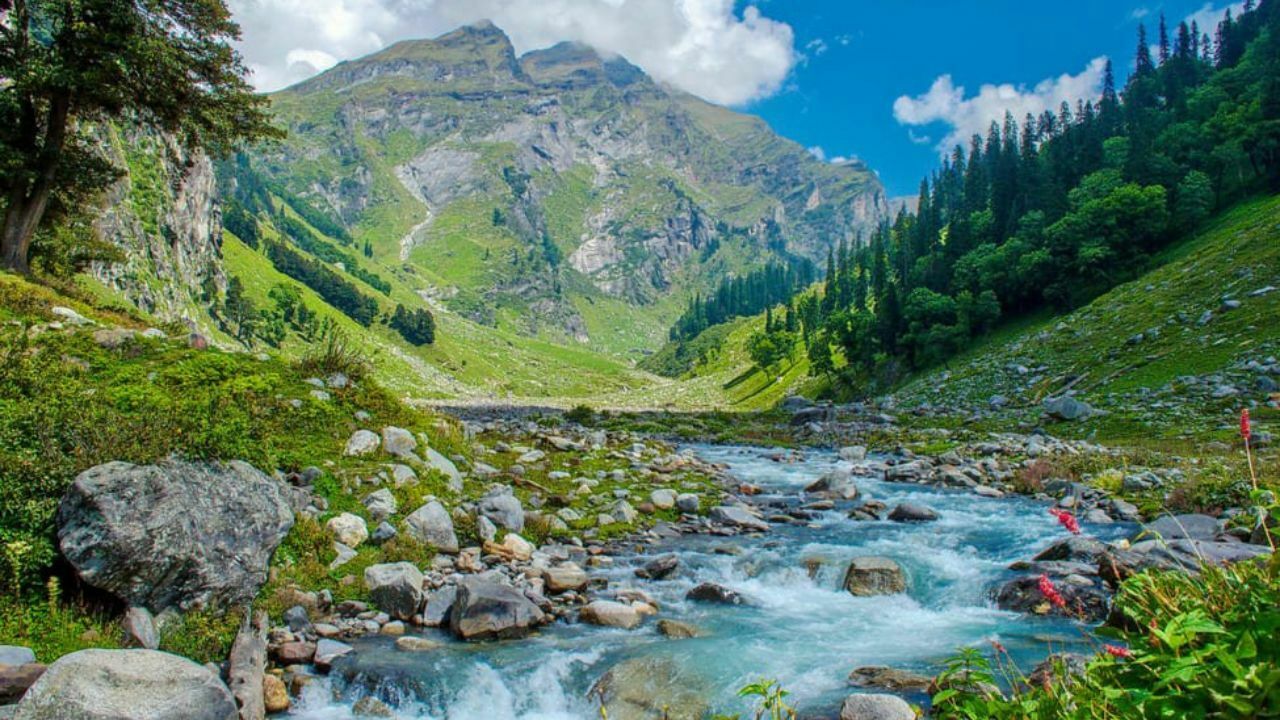 The Hampta Pass Trek is an immediate getaway into nature's chest of rich green landscapes which starts from the Kullu valley and closes on the edge of mountains from where you can see the stunning Lahaul valley. The Hampta Pass Trek is a moderate to troublesome level journey of 14035ft with a term of six days, but sufficient groundwork for wellness is an absolute requirement
The headquarters begins from Manali and closes at Shea Goru.
Location: Manali
Trek Length: 20 km
Best time: April to June
7. Stok Kangri Summit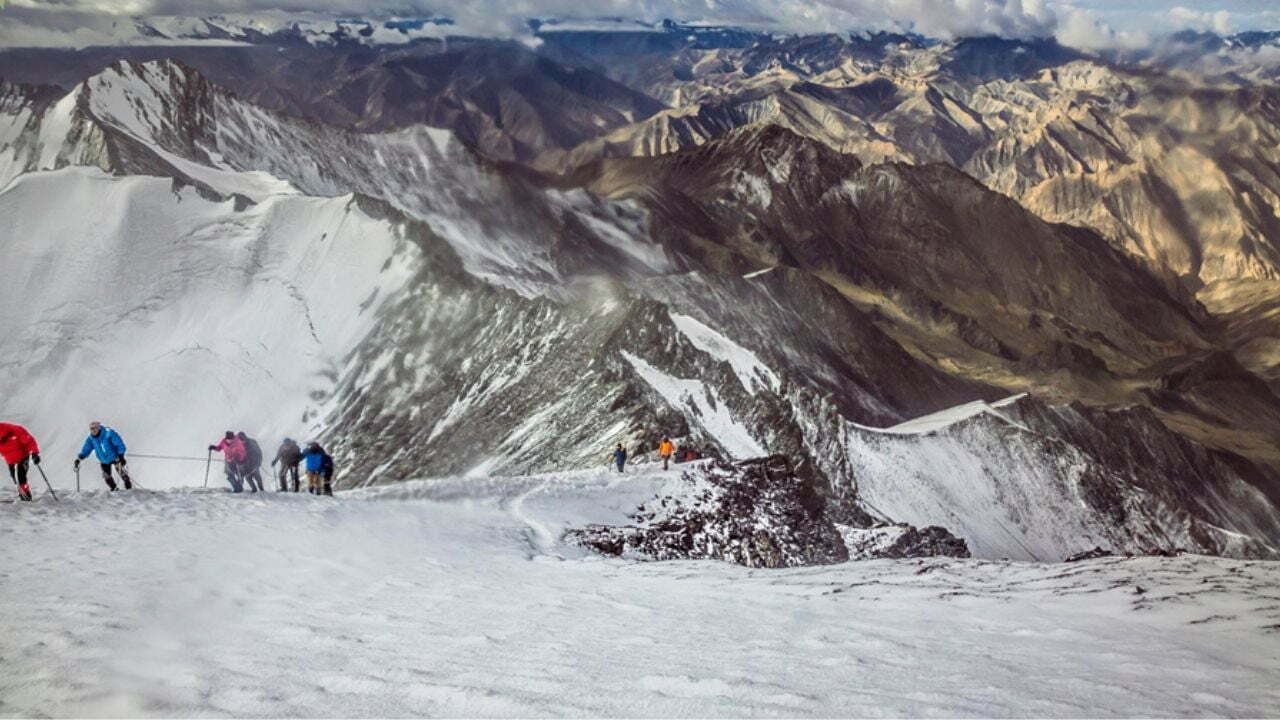 The Stok Kangri Summit Trek journey is one more testing journey for a definitive experience. It is one of the major traveling tops situated in Ladakh and is all around as high as 6153 meters. The journey offers a delightful perspective on mountains and a valuable chance to enjoy total harmony. This is a troublesome journey and turns out to be considerably more troublesome as a result of the snow. Along these lines, you ought to be fit prior to arrange this trip.
The whole journey has consolidated many edges so one can feel the unexpected change in the scene. In winter, the entire encompassing accomplishes an ideal all-encompassing perspective. Stok Kangri top gives the whole perspective on the Zanskar and the Indus Valley. It requires about 8 days to complete the journey and you will travel around 40 km.
Location: Ladakh
Trek Length: 40 km
Best time: April to May
8. Chadar Trek
The Chadar Trek is an adrenaline experience in journeying. The frozen lake has its own appeal. As you journey you will see the wonderful Zanskar River Valley. The Tibb cave is a mark of fascination and has delightful perspectives on frozen cascades.
The trip ranges north of 9 long days following through the white heaps of Kargil, Jammu, and Kashmir and you will arrive at an elevation of 10,900ft. You will get over the frozen stream of Zanskar. As you will stroll on the ice sheet and set up camp inside the cavern in the frosty temperatures of not exactly – 15 degrees this will be an amazing encounter. 
Location: Ladakh
Trek Length: 105 km
Best time: April to May
9. Auden's Col Trek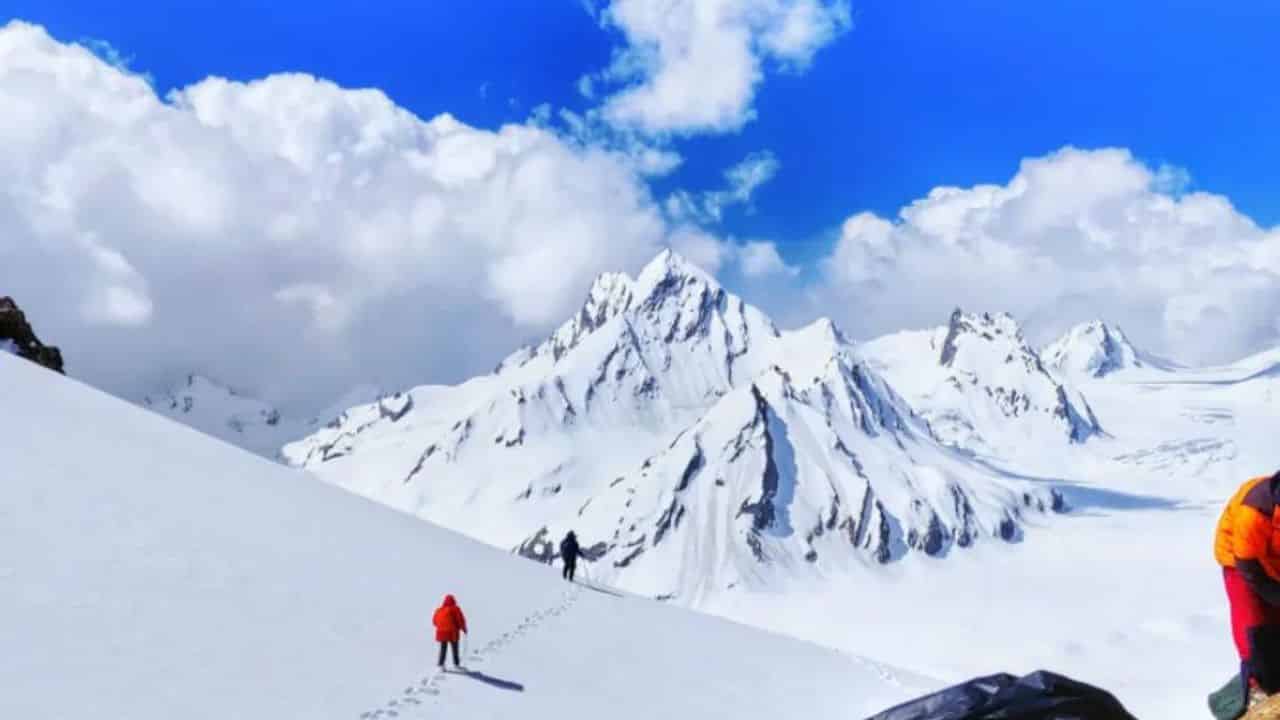 Auden's Col Trek is additionally well known among experienced mountaineers due to its high level of difficulty. It is situated in the Uttarkashi locale at a height of 5,490m. You will encounter moraines, glacial masses, stones, and steep edges. You will likewise get the perspective on Himalayan pinnacles, for example, Gangotri bunch, Jogin bunch, Bhagirathi bunch, and Kedar Dome. 
It requires something like 18 days to complete the journey.
Location: Uttarkashi
Trek Length: 70 km
Best time: March to June
10. Roopkund Trek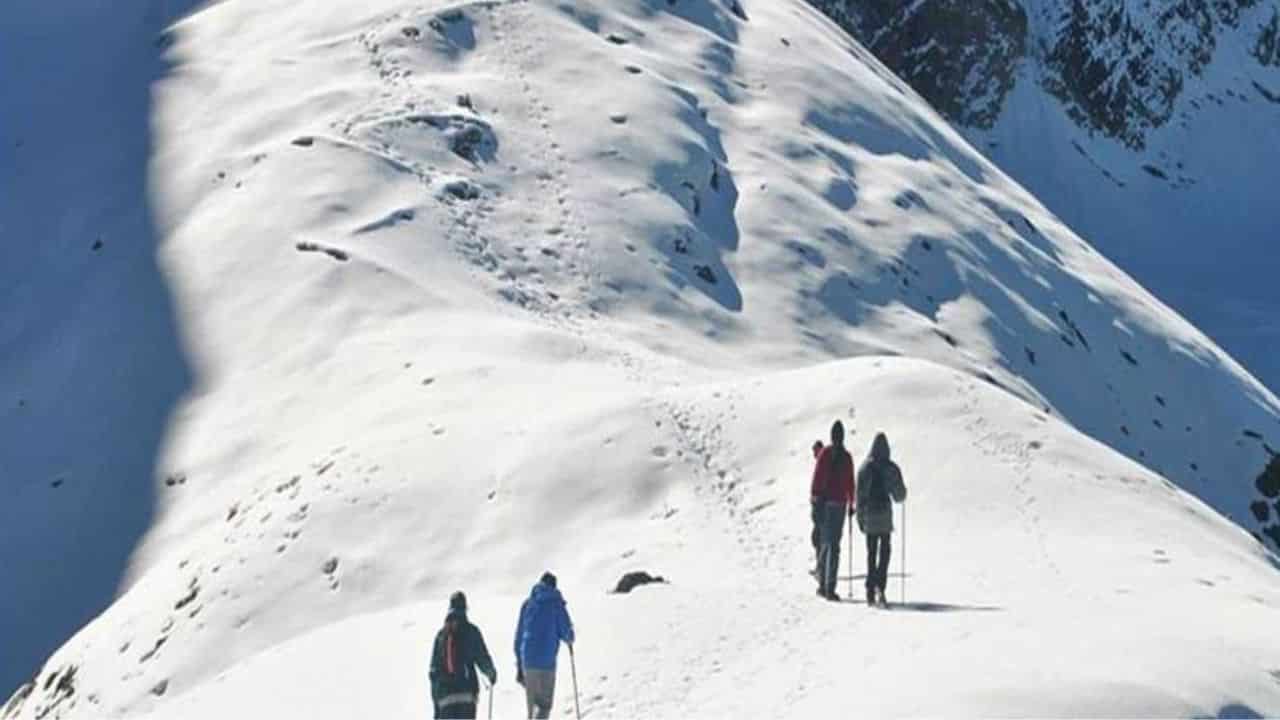 RoopKund is situated in Uttarakhand and is well known for its chilly lake which has a secret of human skeletons which is said to have started from the antiquated Paleolithic age. The Roopkund journey is a troublesome trip in India of 15696 ft height. Roopkund's journey is an absolutely exhilarating excursion that goes through variation stunning areas. When you journey towards the lake, you can see the lavish field and coniferous woodland.
Not long after the journey advances along the Pindar River where you can partake in the normal scene with the wonderful breeze which preserves your faculties. Roopkund is a pleasant journey in the Himalayas. Arranged at the foundation of two Himalayan pinnacles, Trishul and Nandghungti, it draws in individuals who desire adrenaline in their movement. There are strict celebrations that happen in fall, at the Bedni Bugyal knoll.
Location: RoopKund 
Trek Length: 15 km 
Best time: April to May 
11. Nanda Devi Trek
It is likewise quite possibly the most troublesome journey to encounter in India. Nanda Devi is the second most elevated pinnacle of India and a trip to its headquarters is an unequaled encounter. The trip starts with a simple move from Munsiyari yet gets harder when it arrives at Bugdiyar. You will encounter knolls, profound valleys, old towns, chasms, and high-elevation ice sheets during the journey.
Location: Munaiyari
Trek Length: 110 km
Best time: April to May
12. Sapt Kund Trek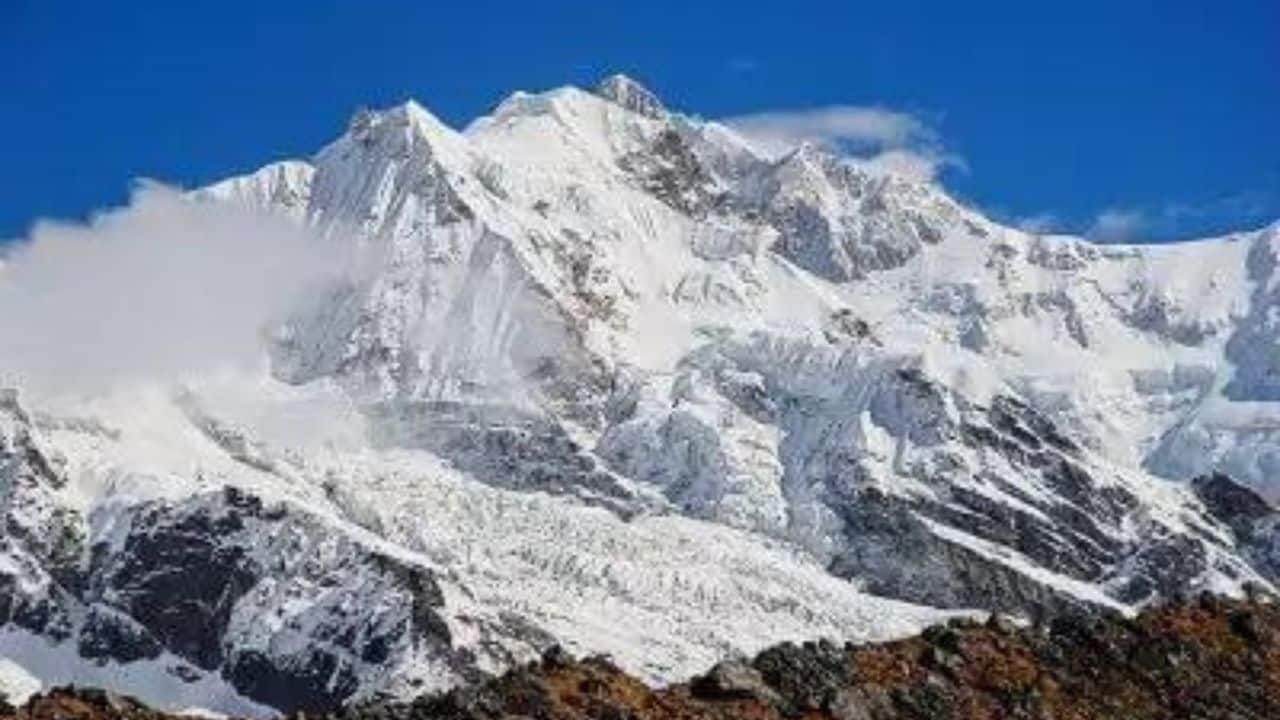 The Sapt Kund journey is one of the less popular traveling objections yet an intense one to have courageous experience. It lies in the Chamoli locale of Uttarakhand and is arranged at the level of around 5200 meters. The salt kind is known for its Seven Lakes settled in the lower regions of immense Nandaghunti top.
The trip goes through the absolute most stunning spots and offers perspectives on lovely Himalayan pinnacles. Assuming that you pick the right climate, you witness a lost valley of bloom. 
Location: Chamoli
Trek Length: 53 km
Best time: April to May
13. Markha Valley Trek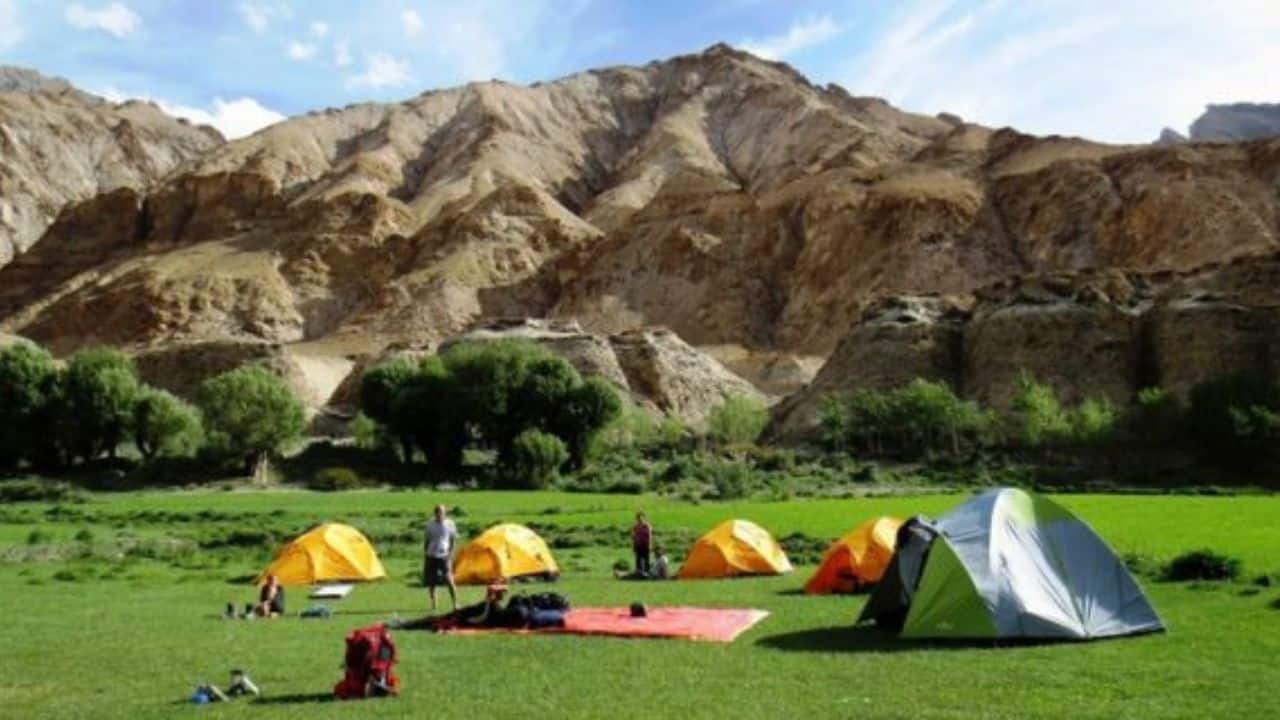 The Markha Valley Trek journey is likewise prevalently known similar to the 'tea house journey' as one can hope to have facilities in drop tents in the vast majority of the towns during the excursion. Another striking experience of journeying in a virus desert valley, one gets a marvelous perspective on Ladakh and Zanskar ranges, the 21,000 ft Kang Yissay and the 20,086 ft Stok Kangri tops.
This Ladakh traveling reveals the amazing Hemis National Park and incorporates crossing two mountain passes – Gandala La pass (15748 ft) and Kongmaru La pass, (17,060 ft). There is additionally some thrilling profound waterway crossing on the Markha River to the paths going across the lovely Buddhist villas and rocky ravines. These are a portion of the components that give this journey its uniqueness.
Location: Ladakh
Trek Length: 65 km
Best time: April to June
14. Snow Leopard Trek
Snow Leopard Trek is a significant fascination of adventurists and creature darlings. It is located in the eastern part of Ladakh and extends at a rise of 4100 meters. It covers the well-known Hemis National Park that is the home to fluctuated types of creatures including Snow Leopards and Himalayan birds.
This trip is a well-known winter journey in the Ladakh locale. You get an opportunity to recognize the intriguing and jeopardized species that live just in the chilly climate. The journey goes through tough mountains and mountain plant life. 
Location: Ladakh 
Trek Length: 16 km 
Best time: November to January 
15. Goecha La Trek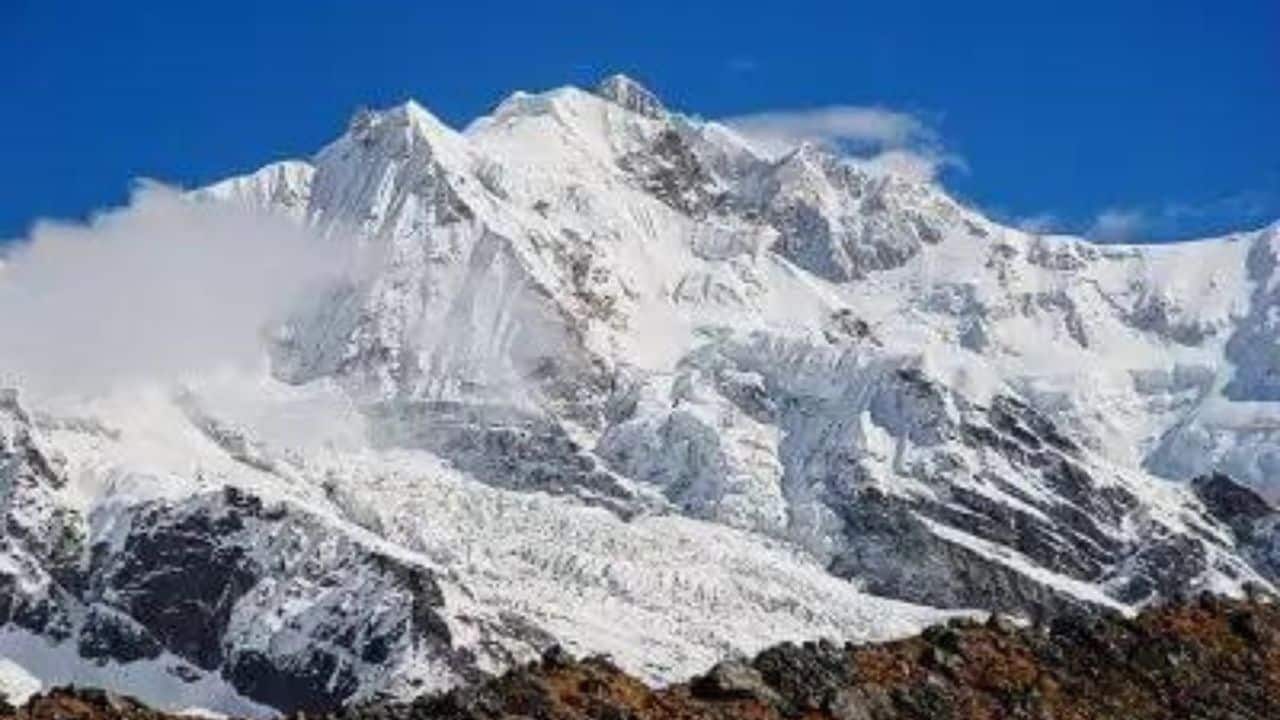 Goecha La Trek is a moderate to troublesome level journey in India with an elevation of 16200 ft and for a span of eleven days. For a traveler, it is a way loaded up with undertakings where one can feel the adrenaline rush with its precarious paths while luxuriating in the excellence of nature.
The rich culture of Sikkim can be all around investigated there. On the way, one can likewise see a remarkable style of wooden fencing close to the path which is extremely enchanting. The second well-known component of the trip is seeing the entrancing snow-shrouded pinnacles of Kanchenjunga with green scenes in the lower regions. The eye-getting magnificence of the third most elevated pinnacle of the world is hypnotizing that one can go through hours looking at its appeal.
Location: Yuksom
Trek Length: 65 km
Best time: April to June
Conclusion – Most Difficult Treks in India
These are the most dangerous treks in India that every adventure lover must experience. Although these treks are quite challenging, you will have an amazing experience after experiencing these treks. The natural beauty of the treks, the fresh and pure air, the calm environment, and the challenging paths everything is going to give you a different perspective of life.
If you found this blog post helpful, share it with your friends, relatives, or family members so that they can also be aware of these most difficult trails in India.
Your Next Read – Uttar Pradesh Tourist Attractions