In this blog post, we have mentioned the top 12 most famous food in Uttarakhand that everyone visiting Uttarakhand must try.
The unique combination of spice and fascinating flavours that are characteristic of Indian cuisine has earned it worldwide renown. People travel from all over the world to sample these scrumptious flavours.
People travel to India all the time in order to get a taste of all these different aromas. One of the states in India that deserves praise for the incredible delicacies and nuanced flavours it offers is Uttarakhand, which is a state that is known for serving up extra-delicious and creatively savoury dishes.
The state of Uttarakhand is well-known for its skilful application of the Panch Phoron, also known as the five spices, in addition to other types of spices. The cuisine of Uttarakhand offers a highly alluring combination of the tangy flavours of spices with the ultra-fine aromatic notes of their products.
Are you in a hurry? Check out this story.
Famous Food in Uttarakhand: Cuisine of Uttarakhand
Want to try the most delicious foods of Uttarakhand? Read this blog completely, you will be familiar with the dishes that you must try out in Uttarakhand. Let's start the list.
1. Kafuli
Try Kafuli, which is a famous mix of green leafy vegetables and is the most traditional food from the Pahari cuisine of Uttarakhand. It is served to all guests and is loved by both the people who are Pahari and travellers who want to try something different. It is a mixture of leafy green vegetables, which are full of healthy nutrients.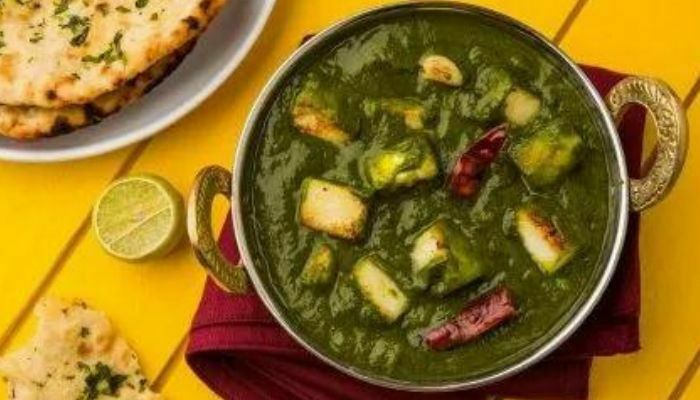 Spinach and Fenugreek Leaves are the two main things to make these kinds of dishes. Both are put in the pot together and cooked, then salt and spices are added. People often say that Kafuli is the State Food of Uttarakhand. It is served with a sauce made of rice or wheat paste and water.
Suggested Read: Want to explore Almora as a tourist? Read our travel blog on worth-visiting tourist sites in Almora.
2. Bhang Ki Chutney
There is a wide variety of foods to choose from in Uttarakhand because the majority of the state is comprised of mountainous terrain. Any dish you order in Uttarakhand will easily reflect and carry a pinch of some tangy flavours because that is what the locals prefer to eat most of the time.
One such dish is called Bhang Ki Chutney, and it has a flavour similar to that of tamarind. It is still a well-known dish in the state of Uttarakhand, and tourists who are in the area are strongly encouraged to try some of it.
It is typically prepared and served as a sauce that is made from a variety of herbs, spices, and condiments. This savoury dish, which is served alongside Pahadi cuisine and casts a spell on our taste buds, can be described as lip-smacking.
3. Baadi
Baadi is still one of the most well-liked dishes throughout all of Uttarakhand. Not only is it well-known for its delectable flavour, but it also contains all of the nutritional components that are necessary for the functioning of the human body.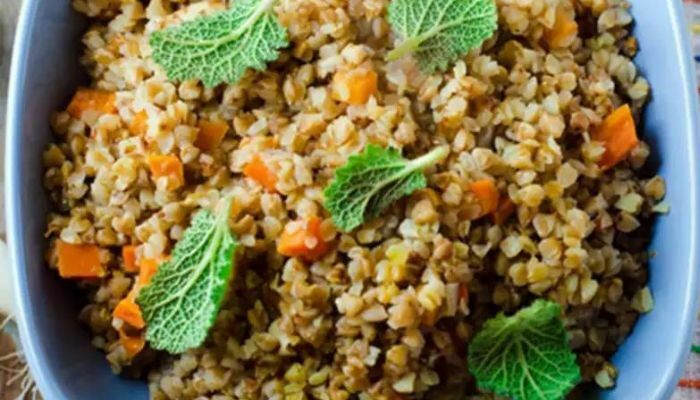 Because of its deliciousness and its high nutritional value, it is widely regarded as the finest example of the Garhwal culture's culinary heritage in the Indian state of Uttarakhand. Because it is made from the dark-coloured kwada-ka-aata, Phaanu is the accompaniment that goes best with it.
Suggested Read: Want to feel the spiritual vibes in Uttarakhand? Go to these temples and heal your mental peace.
4. Aaloo Tamatar Ka Jhol
Among all of the delectable dishes that are part of the well-known food in Uttarakhand, Aaloo Tamatar Ka Jhol is without a doubt one of the most impressive attention-getters. The fact that this incredible dish can be put together in the shortest amount of time possible, despite its highly alluring combination of indescribable aromas and flavours that leave one's mouth-watering, is the dish's one-of-a-kind selling point.
It is as simple as the people of Uttarakhand, who are awesome in spite of their simplicity. The only thing left to do is to steam some potatoes. Separately from the preparation of onions and curry, tomatoes are also chopped. When you get back from a long day of hiking and eat this well-known dish from Uttarakhand, you will definitely feel better.
5. Kandalee Ka Saag
Uttarakhand Cuisine is a group of tasty dishes that make the most of the ingredients that are easy to find in the state. What if you could get all the important nutrients your body needs along with the delicious flavours? Yes, Kandalee Ka Saag has all the pungent, fragrant spices and vitamins that your body needs to keep your immune system healthy.
Almost all of the food in Uttarakhand has a unique taste and flavour because of the main ingredients, which include leafy vegetables and main regional spices. Kandalee Ka Saag is a green leafy veggie prepared just like other green vegetable dishes. But what makes it different from other similar dishes is the main ingredient, which is called Bichhu Ghas.
Suggested Read: Want to take a bath in the famous waterfalls of Uttarakhand? Visit these waterfalls and make your desire come true.
6. Chainsoo
The Urad Dal is used to make Chainsoo, which is one of the most popular dishes in the Garhwal area. A popular dish from Uttarakhand will have a lot of protein and other important nutrients. Chainsoo might take a while to digest because it has a lot of protein in it, but this tasty food is still worth trying.
The first step in making this tasty dish is to toast the lentils and then grind them into a fine paste. This famous food in Uttarakhand has a nice smell because it is cooked in an iron kadhai on a slow flame, which is a unique way to cook.
7. Dubuk
Uttarakhand's state food, Dubuk, is a great choice. Dubuk would be the best meal out of all the tasty ones if you had to pick just one. In Uttarakhand, Dubuk is one of the most popular cuisines. It is easy on the stomach and good for it. It tastes best when served with rice and Bhang-Ki-Chutney, which gives it a mild flavour and a hint of tang.
To make it, you make a fine paste out of Bhat-Ki-Dal or Arhar-Ki-Dal and then cook it slowly in a kadhai. Especially in the winter, it is a good thing to do. Those who love the taste of Dubuk can eat it throughout the year.
8. Aaloo Gutook
Aaloo Gutook is a dish from Uttarakhand's famous cuisine that is both simple and amazing, just like the people who live there. It is made just for events like birthdays and family gatherings. Everyone wants to try this well-known food from Uttarakhand. It is definitely a Kumaon food, but when served with Bhang ki chutney, Pooris, and the famous Kumaon Raita, it becomes food for the heart.
Every home in Uttarakhand has its own way of making it, but they all have great taste. This dish is made with steamed potatoes and is topped with red chillies and coriander leaves. If you visit this state, you should at least once try this dish.
9. Garhwal Ka Fannah
Residents of Mussoorie think this dish is an important part of their diet. Garhwal ka fannah not only makes you want to eat it, but it is also a feast for the eyes. This dish will always be on the menu, no matter how big the event is or how many people show up, and you can find it in almost every restaurant there.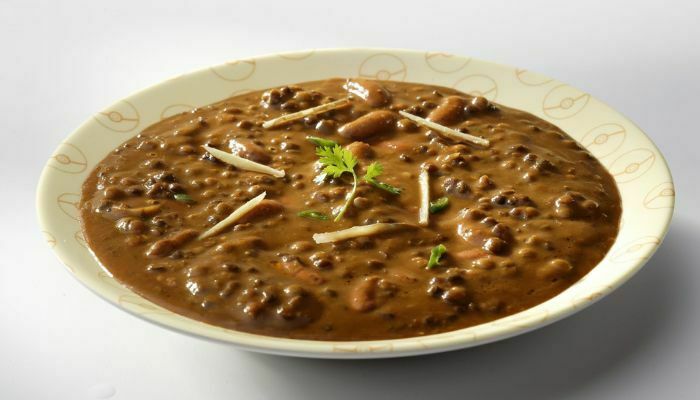 It is a Uttarakhand speciality that is sure to leave you wanting more after just one bite. If you go to Uttarakhand then don't forget to eat Garhwal ka fannah.
10. Kumaoni Raita
In the same way that Bhang ki Chutney is served with each and every dish that is prepared in Uttarakhand, Kumaoni Raita is also served with each and every dish that is prepared in Uttarakhand. If you go to Uttarakhand then don't forget to eat Kumaoni Raita.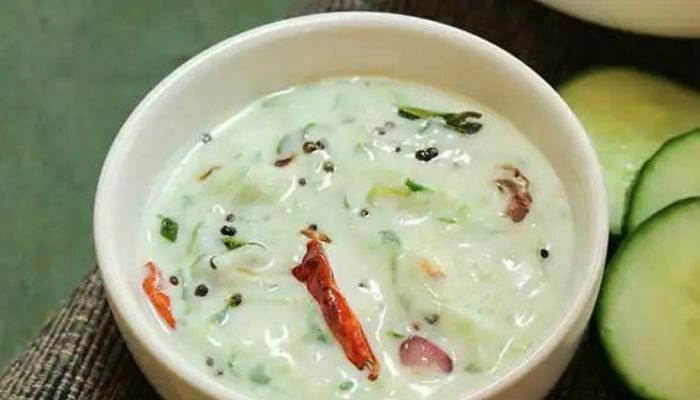 Kumaoni raita is a dish that you will enjoy so much that you will ask for more of it. It is made with yoghurt, turmeric, and cucumber. Even though the components contribute to a healthy lifestyle, it's the delectable flavour that keeps people coming back for more.
11. Gulgula
Gulgula is a delicious sweet that is not only well-liked by the people who live there, but also by the tourists who visit. The dish can be eaten in the capacity of either a sweet or savoury treat. It is one of the best food in Uttarakhand.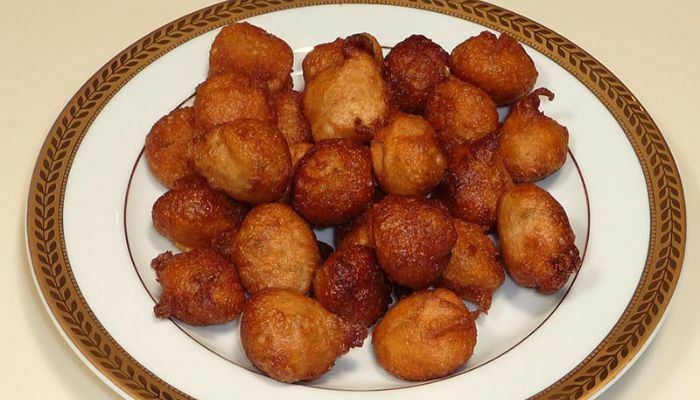 Jaggery is the primary component in its production, which utilises very simple ingredients. Gulgula is now well-known all over North India as a delectable dessert option in many of its regions.
12. Singodi
This dish, which is considered to be a sweet dish in Uttarakhand and is made of Khoa, is also known by its local names, Singodi or Singauri. This sweet dish is distinguished from others in that it is traditionally presented in a Maalu leaf, which has been wrapped around it.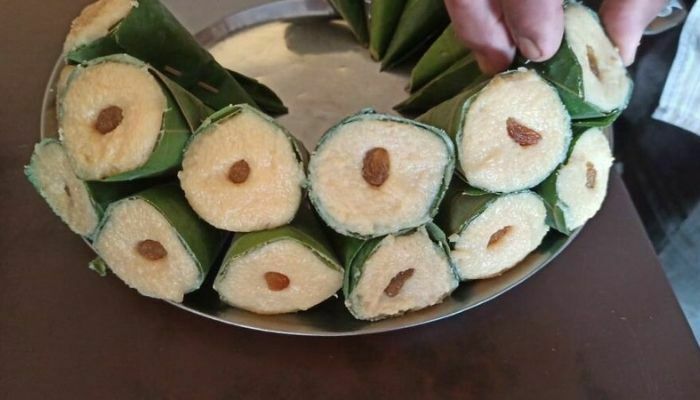 The town of Almora, which is situated in the Kumaon district of Uttarakhand, is where you can find it. If you go to Uttarakhand then don't forget to eat Singodi. It is one of the best dishes in Uttarakhand that you must try out.
Conclusion – Best Food in Uttarakhand
That's all about our discussion on the best food in Uttarakhand. If you go to Uttarakhand then don't forget to eat these delicious dishes. Definitely, you will be amazed after tasting these dishes.
You should have a well-thought-out plan for where to go and what to see when you travel to Uttarakhand. But don't forget to try the delicious food from Uttarakhand to make your trip worthwhile and learn more about Uttarakhand culture.
FAQs – Cuisine of Uttarakhand
1. What is the street food of Uttarakhand?
Bun Tikki, Momos, Aloo ke Gutke, Kumaoni Dal Vada, and Butter toffees are some of the street foods that you can find everywhere in Uttarakhand.
2. What is Pahadi food?
Pahadi food is nothing but the word used for Pahadi cuisine that is cooked in the mountainous regions of Himachal, Uttarakhand and the surrounding Himalayan areas. Pahadi food consists of different types of food such as Ras, Baadi, Bhatt Ki Churkani, Kafuli, Aloo Ke Gutke, Gulgula, Chainsoo, Bal Mithai etc.
3. What is Garhwali cuisine?
Garhwali cuisine is nothing but a regional cuisine of the state of Uttarakhand. Garhwali cuisine consists of different kinds of delicious food.
4. What is the famous dish of Garhwal?
Chainsoo, Kaafuli, Jholi, Phaanu, Til Ki Chutney, Baadi, Roat, and Arsa are some of the most popular Garhwali dishes.
5. What is Baadi made of?
Baadi is one of the Pahadi cuisines that is made of Kwada ka Aata (also known as Choon or Mandua flour).
6. What is Bhatwani?
Bhatwani is also one of the most delicious Pahadi food that is prepared from Pahari Bhatt Dal (Black Beans) powder.
Interesting Stories