In this blog post, you will get acquainted with the 11 most popular dishes in Kazakhstan that you must try on your Kazakhstan trip.
One of the most exciting things for tourists on their trip is to try different dishes in different regions, therefore, almost every tourist not only tastes the popular dishes of any particular region but also they bring that to their friends and family members. The reason is simple – they will rarely find that kind of dish in any other part of the world.
Every tourist who comes to Kazakhstan has a question about what to eat in Kazakhstan. Although there is a variety of foods in Kazakhstan but you can not taste them all. Therefore, it becomes very important for you to know about the most popular Kazakh foods. If you don't know, don't worry, I'm here to introduce you to the most popular Kazakhstani dishes that you should definitely try on your Kazakhstan trip.
Without taking your time, let's get started.
Most Popular Dishes in Kazakhstan
1. Kurt
Kurt, traditional Kazakh cuisine is a sour, dried lump of cheese. Soured cream is generally dehydrated before being shaped into a ball. The salty, tiny cheese balls were originally carried by sheepherders on the steppe as a source of nutrition during herding.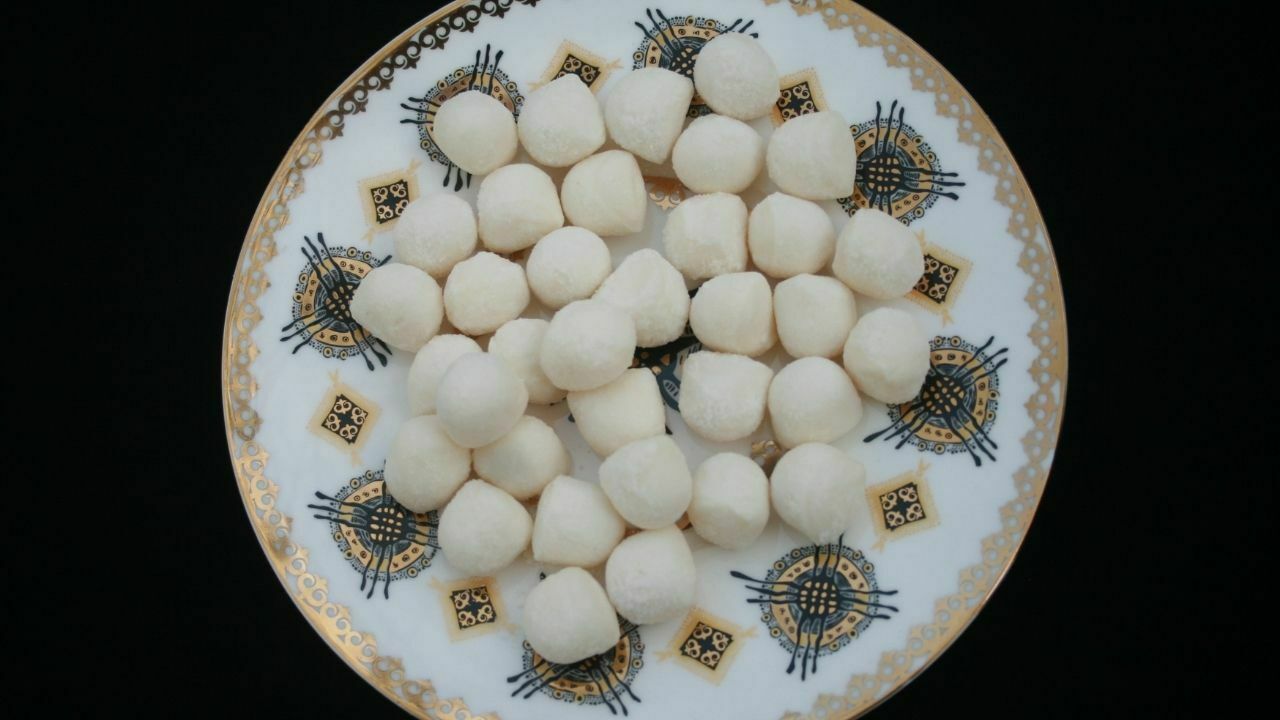 Kurt can be obtained for around a dollar in any ordinary supermarket, and rather than locating it in goatherds' cafeterias, individuals now carry it in their offices or suitcases to consume as a noon meal.
Read: Best sites to visit in Almaty.
2. Shubat
It's well known for its health benefits. Shubat is camel milk that has oxidized. Milk is a big element of Kazakh food, and Shubat is known for having a sour taste because of the long fermenting process.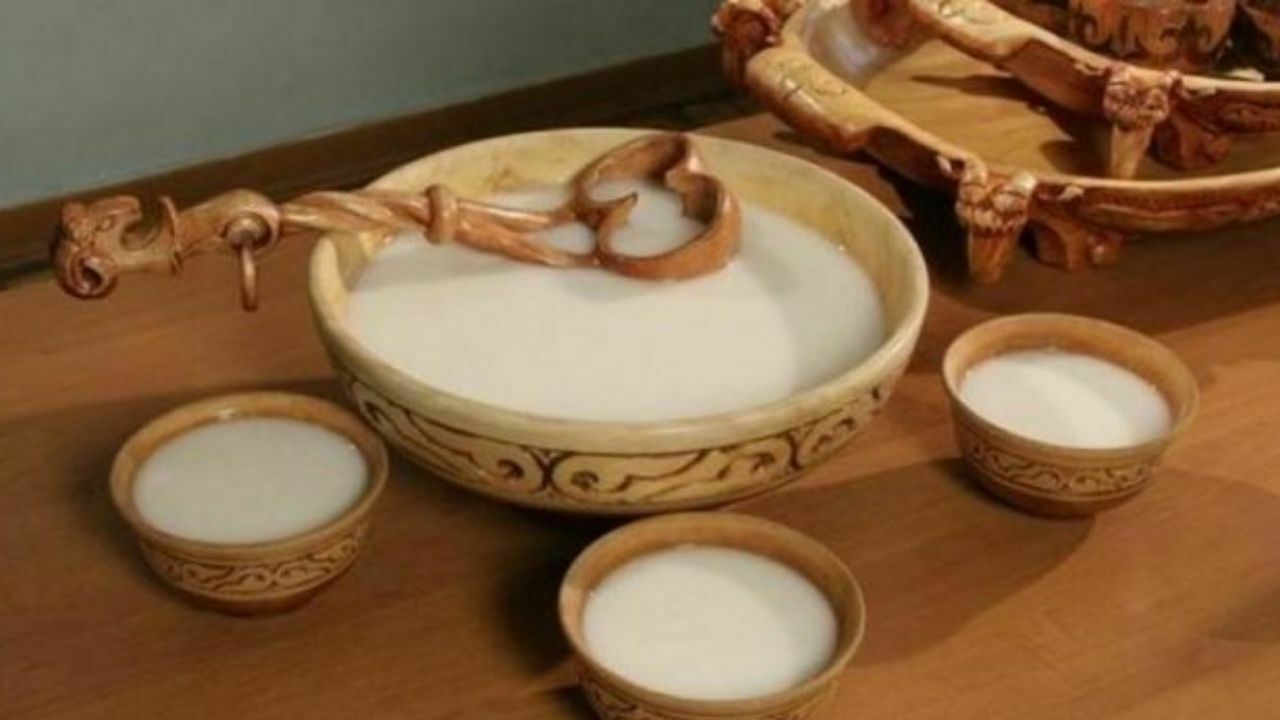 The drink is commonly drunk throughout the summer season, and because of its limited shelf life, it is difficult to get outside of the nation. It's widely available at bars and supermarkets across the nation. At the very least, you understand and it is always new.
Read: Best sites to visit in Nur-Sultan.
3. Kumis
Kumis is a milk fat comparable to kefir, except instead of solid kefir "grains," it is made from a liquid starter culture. Kumis has a larger, albeit still moderate, alcohol concentration than kefir since horse's milk contains fewer carbohydrates than cow's or sheep's milk when fermenting. Mare's milk is still in short supply, even in locations where kumis is prevalent nowadays.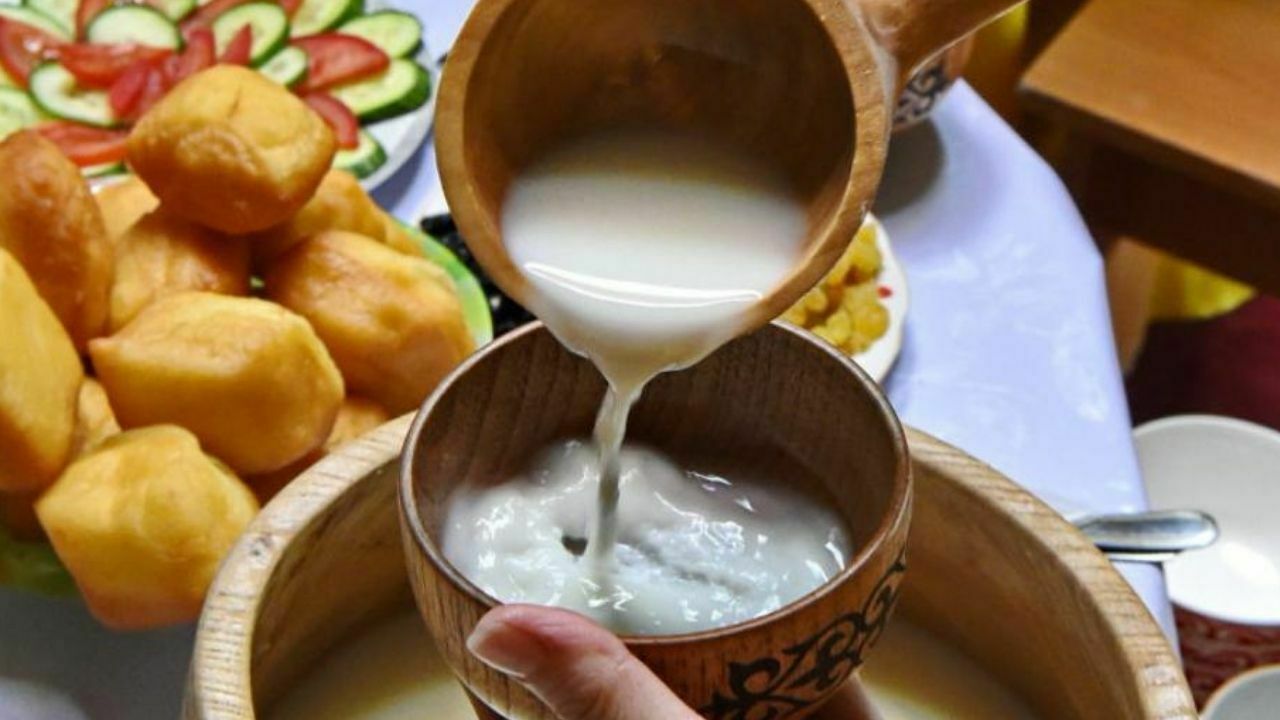 Cow's milk, which is really higher in fat and proteins but less in lactate than horse's milk, is commonly used in industrial-scale manufacturing. Cow's milk is supplemented in one of many ways before fermentation. Sucrose can be used to achieve a similar fermentation. Another method includes the addition of altered whey to better mimic the constitution of mare's milk.
Read: Tourist attractions in Shymkent.
4. Shelpek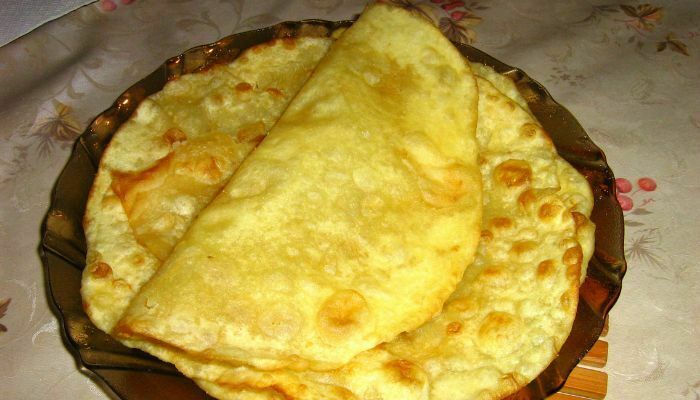 A flatbread is found in almost every civilization, and in Kazakhstan as well as in the occupied lands, the flatbread is termed "Shelpek." Shelpek is a bread staple found throughout Central Asia that can be eaten with almost any Kazakh cuisine. Milk, wheat, honey, margarine, bicarbonate of soda, cream cheese, and salt are used to make the dough, which is then shaped and cooked till golden brown.
Read: Tourist sites in Pavlodar.
5. Beshbarmak
Since migrants customarily eat this meal with their bare hands, the phrase "beshbarmak" signifies "five fingers." Beshbarmak is often cooked with finely diced boiled beef, flatbread, and an onion gravy called Chyk. After Shorpo, the first portion of mutton broth is served in cups named Kese. It is usually served on big communal platters divided by countless individuals.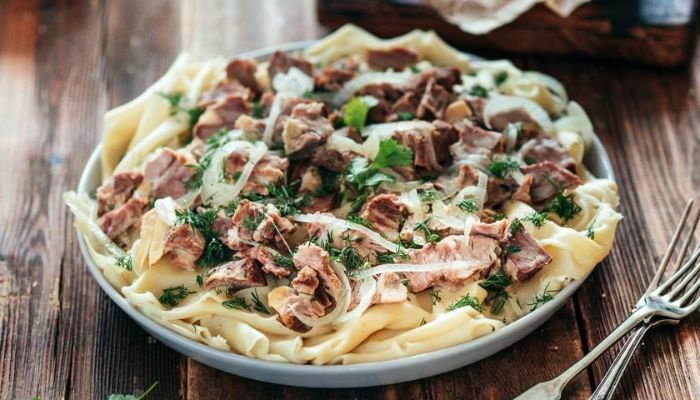 It's accompanied by a soup termed Ak-Serke, which is aimed at helping settle the stomach. Beshbarmak can be prepared with Kazy as well as Chuchuk for a festive meal. The Central Asian food culture evolved in the context of a nomadic lifestyle in which inhabitants were fully dependent on their livestock. This is represented in Central Asian recipes, which are high in milk and meat components.
Read: Tourist attractions in East Kazakhstan.
6. Kazy
Kazy is just a horse meat sausage produced using the lining of the digestive tract. The insides are filled with pork and fat, and while the meal may not appeal to westerners, it is a common type of sausage in the region. Kazy is a special occasion dish that is not usually seen as a "daily" food, therefore it is regarded as a delicacy and can be costly. The key is boiled in a boiling kettle for 2 hours preceding consumption.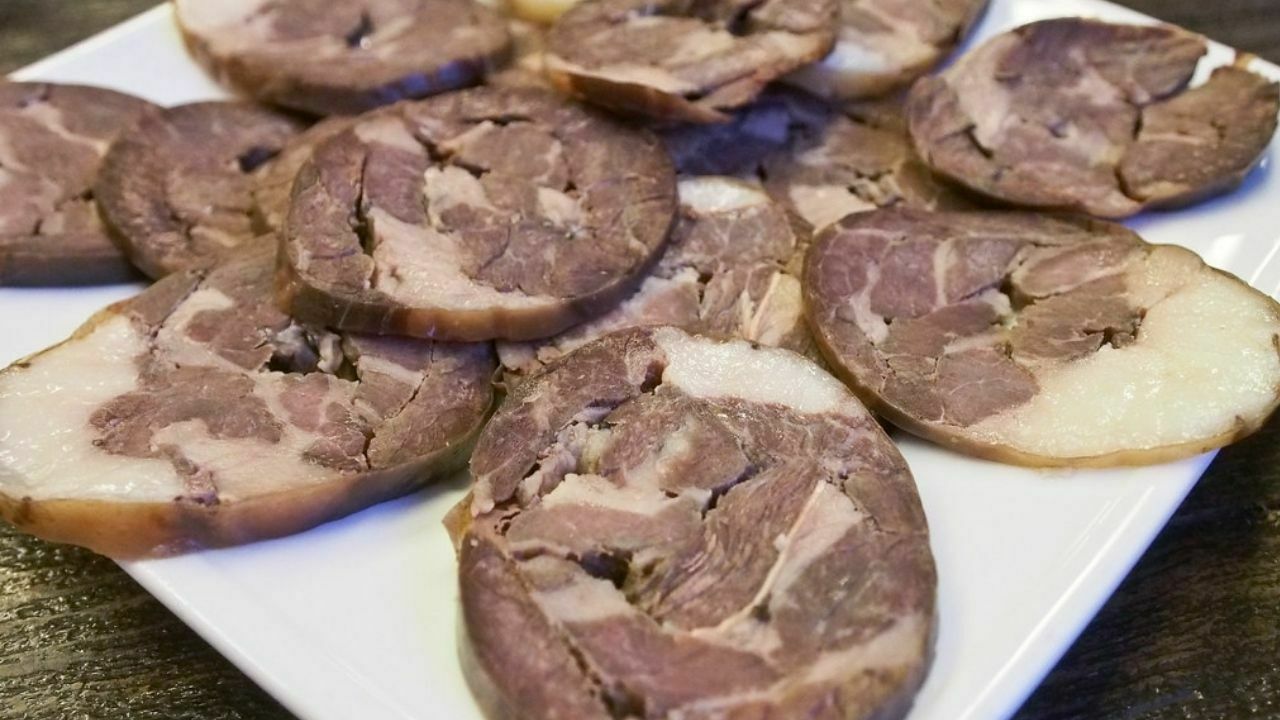 The grilled crazy is eaten with onions and vegetable dishes in 1 cm thick slices. Kazi is typically kept in the fridge, cut, and given as an appetizer. It is usually served with plov in Uzbekistan and can be used in Beshbarmak in Kazakhstan. In hilly areas, venison is occasionally used to make Kazy.
Read: Tourist sites in West Kazakhstan.
7. Palau
Palau, a conventional Kazakhstani casserole, is a delicacy. The primary element in this specialism is the sheep's brain, which would be typically merged with slabs of flesh, and the iliac crest in a Tupperware container, combining the marrow, brined fat beef stock, and fennel.
Even though anyone can appreciate it, sheep's brain is generally eaten by honored guests and is reserved exclusively for the aged. The goose's brain is rarely given to kids because it is thought that eating it will make them mentally ill.
Read: Best places to visit in North Kazakhstan.
8. Zhaya
Zhaya (horse meat) is a classical Kazakh ground beef dish. This specialized in the use of food from an elephant's hip (usually the upper, heavily smoked part and a muscled segment encased in morbidly obese people) and hind leg.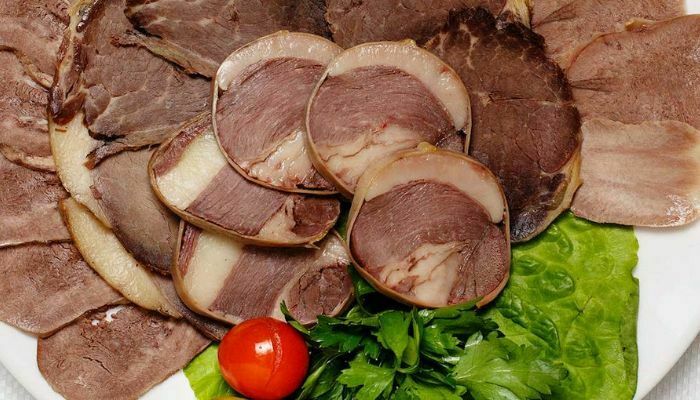 They are typically boiled for around 2 hours prior to serving, and they are traditionally served chopped with greenery drizzled over. Zhaya is typically served as a cold appetizer with these other horse meat specializations, but it can also be introduced to salads and other meals.
Read: Tourist attractions in Karagandy.
9. Shalgam
Shalgam, traditional Kazakh cuisine is a Kazakhstani salad with a long history. Finely chopped radish, vegetables, Red onions, fennel, and garlic are commonly used in its preparation. A white dressing the coleslaw is dressed with wine vinegar, sweetener, oil, sodium, and chili powder.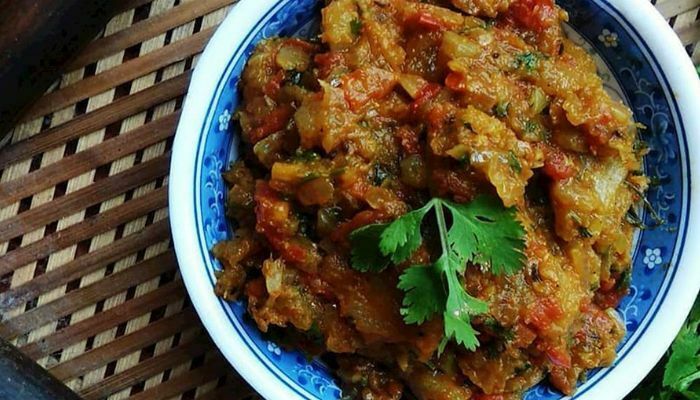 The dish is thrown and cooled or kept at ambient temperature after the additives are blended along with the dressing. It is suggested that it be served alongside beshbarmak, a meat and fish dish.
Read: Best fishing destinations in Kazakhstan.
10. Baursak
Baursak is a toasted bread made from wheat, dairy, salt, sweetener, egg whites, cheese, and fermentation that has a lumpy appearance. On special occasions, such as birthday parties. The pastry is fried at wedding receptions or memorial services. It is said that the aroma of frying bread, as well as oil, hovers in the sky, allowing the sincerely departed to partake in the dish.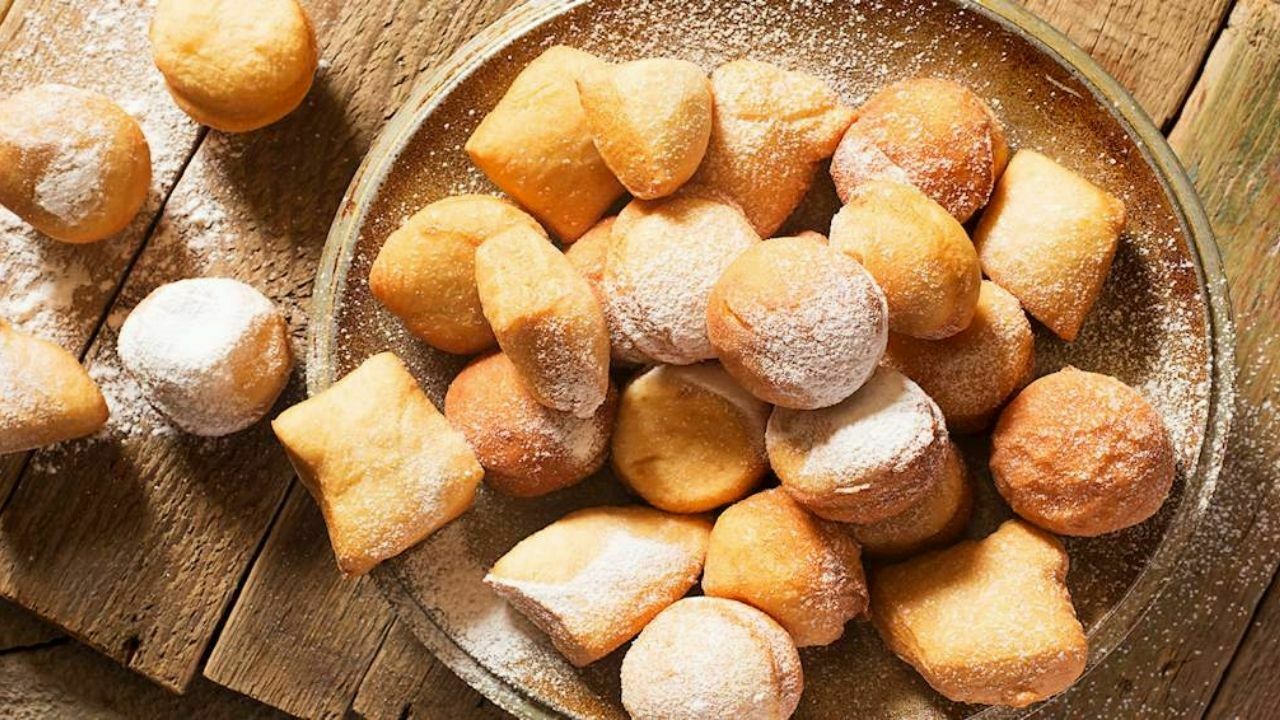 The pastry is widely consumed plain or as a chocolate cake with sweetener, cheese, chutney or syrup, and some people enjoy dipping it in tea. Surprisingly, the heaviest bursak. The 179 kg sculpture was decided to be created in Ufa, Russia, in 2014. You should definitely try this one of the most popular Kazakhstani dishes.
11. Zhal
Zhal is among a variety of horse meat delights that have been prepared in Kazakhstan for centuries. salting, washing, and smoking the morbidly obese morbid. The underside of the horse's throat, which typically comes with such a light coating of meat, connected to it, is how it's typically manufactured.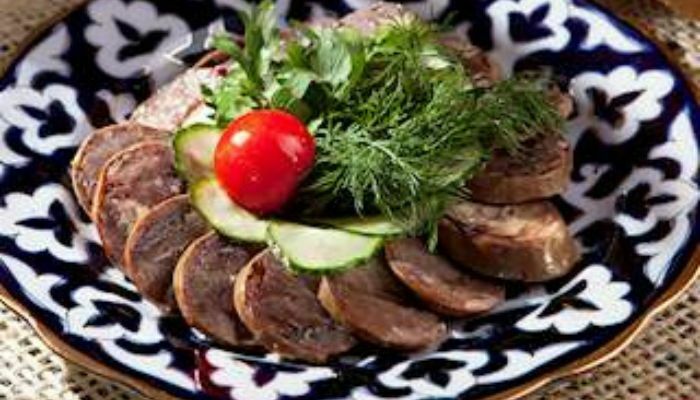 Before eating, Zhal is usually boiled and sliced after being soaked in cold water. Segments of this food specialty can be eaten warm or cold, but they're generally topped with garlic rings.
FAQs – Most Popular Dishes in Kazakhstan
What is the most popular food in Kazakhstan?

Kurt, Shubat, Kumis, Shelpek, Beshbarmak, Kazy, Mypalau, Zhaya, Shalgam, Baursak, and Zhal are the most popular food in Kazakhstan.

How popular is fast food in Kazakhstan?

There is a good quantity of Fast food consumed in Kazakhstan. As of 2018 approximately 85.6 percent of Kazakh adolescents, those aged 15–18, were consuming fast food on a weekly basis.

Can you drink alcohol in Kazakhstan?

It's illegal to drink Alcohol in Kazakhstan if you are under 21. The minimum legal age to purchase any alcohol is 21 years of age in Kazakhstan.

Why do Kazakhs eat horses?

Kazakhs believe that horse meat is a healthy source of protein, so they eat horse meat.

Is pork eaten in Kazakhstan?

No, Kazakhs do not eat pork.
Conclusion – Most Popular Kazakh Foods
These are the most popular dishes in Kazakhstan that you should definitely try and also gift them to your loved ones. Now, I believe you have got what you needed. Am I right?
If you found this blog helpful, kindly share it with your friends, relatives, or family members, so that they can also know the most popular Kazakhstani dishes.