In this blog post, we have discussed the 11 most fascinating reasons to visit Uzbekistan as a traveler.
There are certain sights that evoke awe in visitors, while others touch on emotions. Uzbekistan, as a vacation location, satisfies both of these wanderlust aspirations. I'd like to discuss all of the arguments that would undoubtedly persuade you to add Uzbekistan to your vacation wish list in the coming years. There was a worry when Uzbekistan gained secession from the union that Muslim fanaticism would expand throughout the area.
It was expected that a nation that had long been granted religious liberty would see a dramatic increase in the representation of its dominant belief. As per 2009 conducted by Pew research estimate, 96.3 percent of Uzbekistan's population is Muslim, with 54 percent identified as non-sectarian Muslim, 18 percent as Sunni, and 1% as Shia. Approximately 11% claim to be members of a Sufi brotherhood.
Reasons to Visit Uzbekistan
Let's explore 11 fascinating reasons to visit Uzbekistan as a traveler.
1. Uzbekistan is a relatively unknown tourist location;
For most people, Uzbekistan is a relatively unknown place to visit. Many individuals don't even consider it a possible tourist destination. On the bright side, this results in a country that is uncomplicated and whose landscapes are incredibly attractive and appealing.
You may arrive in Uzbekistan as a cynic, but you will undoubtedly leave as a lifelong resident of this Middle Asian nation. This will be one of our main reasons for traveling to Uzbekistan.
2. There is no religious clothing code for visitors;
Uzbekistan does not ask its visitors to behave in a certain manner. As a tourist, though, you must emphasize being pleasant in that weather. During my solo journey to Uzbekistan, I put my comfort first.
Despite having a majority of Muslims, Uzbekistan is among the most religiously open nations in the world. The reason for this is that most individuals no longer practice Islam. As a result, as a visitor to Uzbekistan, you should have nothing to be concerned about.
Suggested Read: Read our travel guide on the most exciting nightlife spots in Uzbekistan to experience the Uzbek night.
3. Uzbeks are by far the most endearing individuals on the planet;
The population of Uzbekistan is so kind, friendly, and hospitable to visitors that you won't regret your home one day in this delightful country. People are what make a place unique. And the Uzbeks are delightful people. It is one of the main motivations for exploring Uzbekistan.
You'll fall in love with them during the trip. I devoted a whole blog to my feelings for them. Strangers' tiniest acts may have a profound effect on you. When you're in a faraway place, this works better. As a tourist, you can recollect a plethora of memorable experiences during your journey to Uzbekistan.
4. eVisa is now available in over 70 nations;
Travelers from more than seventy countries can obtain an eVisa as well as a Visa on Arrival (VOA) from Uzbekistan. This makes it a desirable and accessible location.
Simply visit the Government of Uzbekistan's online webpage to see if your nation is mentioned. If so, you should apply for a work permit online.
Suggested Read: Read our travel guide on the best things to do in Tashkent to enjoy and learn the culture, and lifestyle of Tashkent.
5. The Silk Road Revealed;
For travelers all across the world, learning about the Silk Road has only ever piqued their interest. This is why a visit to the location at the core of the old Silk Road is a must.
Uzbekistan was, indeed, at the crossroads of both the Silk Road and For ages, the Silk Road was an important trade and commercial route between nations.
6. Internal transit choices are simple to us;
The Uzbek railway network connects all of the country's main cities. As a result, the most suitable and efficient mode of transportation inside Uzbekistan is by rail. You must pick carefully because not all trains run on all days.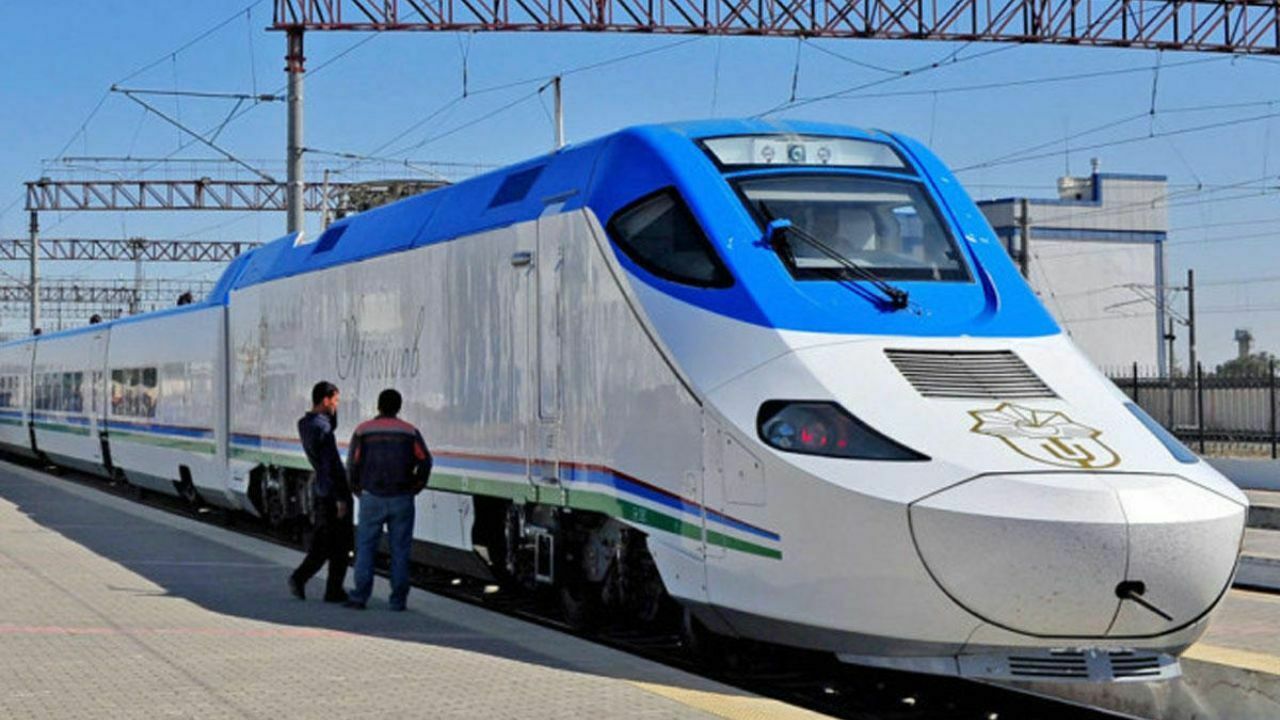 You must carefully evaluate the type of connection you desire as a solitary traveler in Uzbekistan. There really are slow (Sharq) and rapid (Afrosiyob) trains, as well as nighttime trains.
Suggested Read: Want to know what to eat in Uzbekistan? Read our blog post on the must-try food of Uzbekistan to know its answer.
7. Road vacations are a great way to get to know the country;
In Uzbekistan, enjoying a car trip is usually a fantastic choice. The routes connecting Khiva and Bukhara provide good opportunities for a road excursion.
You will spend 4-5 hours traveling across the Kizilkum Desert, experiencing it as a convoy would have done centuries earlier. You may glimpse the Amu Darya, the stream that divides Uzbekistan and Turkmenistan, on your route.
8. Doppas are the most distinctive hats available;
Doppas are an example of traditional Uzbek headgear. They are available in all of Uzbekistan's cities. They are, in reality, one of the nicest mementos from Uzbekistan to bring home.
Tubeteika is another name for the Doppa. Many locals wear these, and they can be found in every shop nearby for USD 1–5 or more, depending on where you buy them. You can buy Doppa from a wonderful colorful one, which was purchased from a lady hawking them in Chor Minor in Bukhara.
9. As a tourist, savour the luscious pomegranates of Uzbekistan;
Pomegranates, which are bright red in color and luscious, are the most popular fruit in Uzbekistan. They are known as "Anors" in the area. They can be found in a variety of forms, such as full fruit sold in markets, juice served in cafes, embroidered on stoles, and drawn on ceramic pots and papier maché.
If it isn't already, the Anor serves as the official flag for the state. Notice large, blood-red pomegranates being sold in piles at Tashkent's Chorsu Bazaar and then in every city in Uzbekistan, which you must travel to after that.
10. The standing remnants of the notorious Amir Taimur became a piece of Uzbek history;
How can a tourist discuss Uzbekistan without mentioning Amir Timur? His influence may be felt all over the place, in the shape of sculptures, squares, streets, and so on. Particularly in his former capital city of Samarkand.
He was born at Shahr-e-Sabz, about an hour's drive from Samarkand, but he died in Samarkand and was interred there. Many hotels are within walking distance of Timur's tomb, Gur-e-Amir.
11. As a traveler, sample a wide range of teas;
As a people, Uzbeks are tea connoisseurs. They like serving it to tourists as well. As a result, as a visitor to this region, you must sample a variety of teas.
Tea was served frequently in the locations I stayed in, beginning when I arrived and continuing throughout the day. Tea was traditionally served with a variety of nuts and fruits in the afternoon.
I would like to recommend to you my next blog post which is on interesting facts about Uzbekistan. Whether you are a traveler or not, you must know these fascinating facts about the country.
Conclusion
From the above-discussed reasons why one must visit Uzbekistan, it is clear that this country is a real gem. If you are planning a nice trip with your family and friends, this is the perfect destination for you to visit. This country has everything. Starting from history to the modern cities and establishments, you will find each and every beautiful thing.
You can even enjoy a different variety of foods and beverages. Tea is the most popular drink in this country, which you can find in every part of the country. You can even find different types of meat dishes. Most of the people in the country are non-vegetarians due to the fact that you'll find a variety of non-vegetarian dishes.