In this blog post, you will come to know the 10 most amazing and rarest souvenirs to buy in Uzbekistan to make your Uzbek trip memorable.
Uzbekistan is home to some of the world's most beautiful souvenirs, many of which can be purchased as mementos and brought back to the country to share with loved ones. I won't waste any more of your time; instead, I'll tell you about all of the fantastic items that can be purchased in this beautiful country.
Best Souvenirs to buy in Uzbekistan
Now, we are going to discuss the best 10 souvenirs to buy in Uzbekistan that will definitely make your trip memorable for a longer period of time.
1. Doppa
Doppa is one of the best souvenirs to buy in Uzbekistan. It is the name of the traditional cap used in the country. If you find yourself in Uzbekistan, it is imperative that you pick Doppa. In some areas, it is also referred to as the Tubeteika.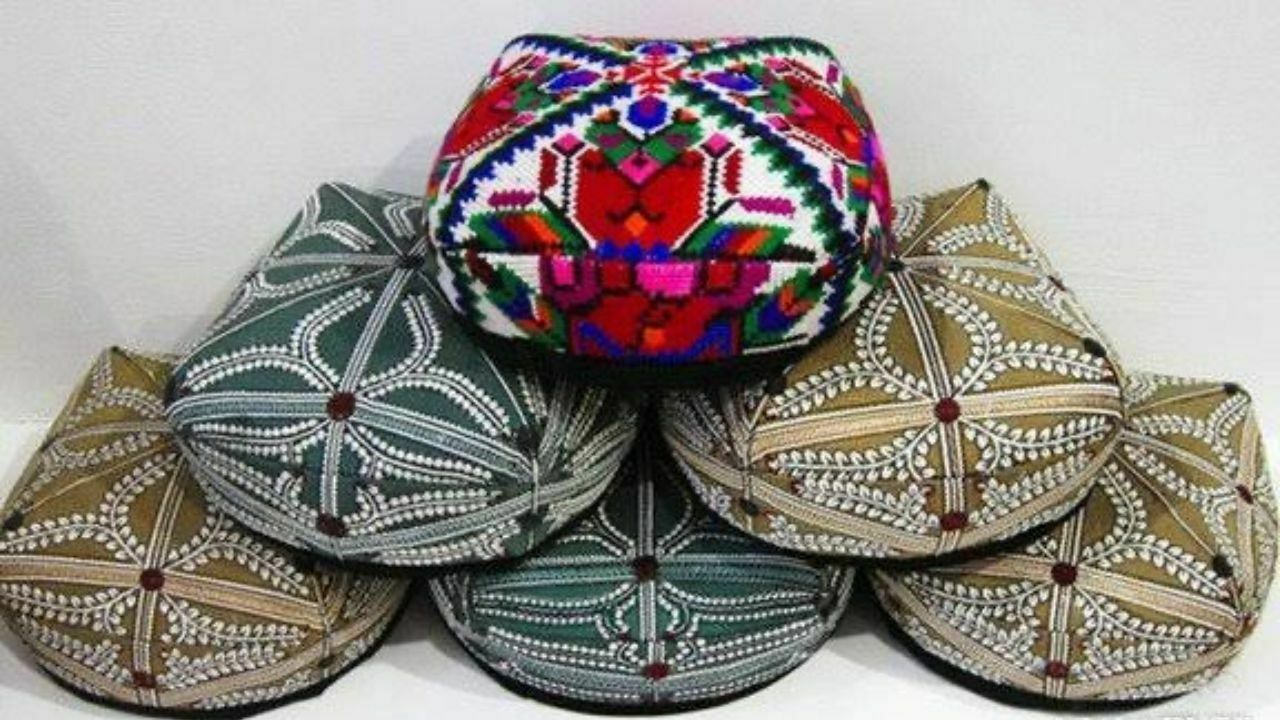 There are a lot of locals who wear them, and you can find them in every other shop for anywhere from $1 and $5 (or even more for some) depending on where you buy them. You will definitely be impressed with these Doppa. Doppa is undoubtedly one of the most unique products that can be brought back from a trip to Uzbekistan.
Suggested Read: If you are confused about why you should visit Uzbekistan, you should definitely read our blog on the fascinating reasons to visit Uzbekistan as a traveler to get its answer.
2. Karakul Raiment
Karakul is the Uzbek word for lamb's wool, which is used in the production of many types of woolen goods. The clothes are made by combining together the fur of karakul lambs. Karakul is a type of fur that was first grown in the city of Bukhara. In fact, if you are visiting Bukhara as a tourist, you should definitely stop by the Karakul Lider factory.
The Karakul wool is used to make expensive clothing that commands a high price. Uzbekistan is home to some incredible goods, one of which is the Karakul Raiment. If you find yourself in Uzbekistan, it is imperative that you pick up one of these.
3. Bread Stamps
In Uzbekistan, it is a great experience to go on a trip and eat bread with peanut butter and jelly. So, if you travel around this beautiful country, you will almost certainly see round cans of food. This dish of bread stands out because it has discrete designs or patterns formed all the way through it.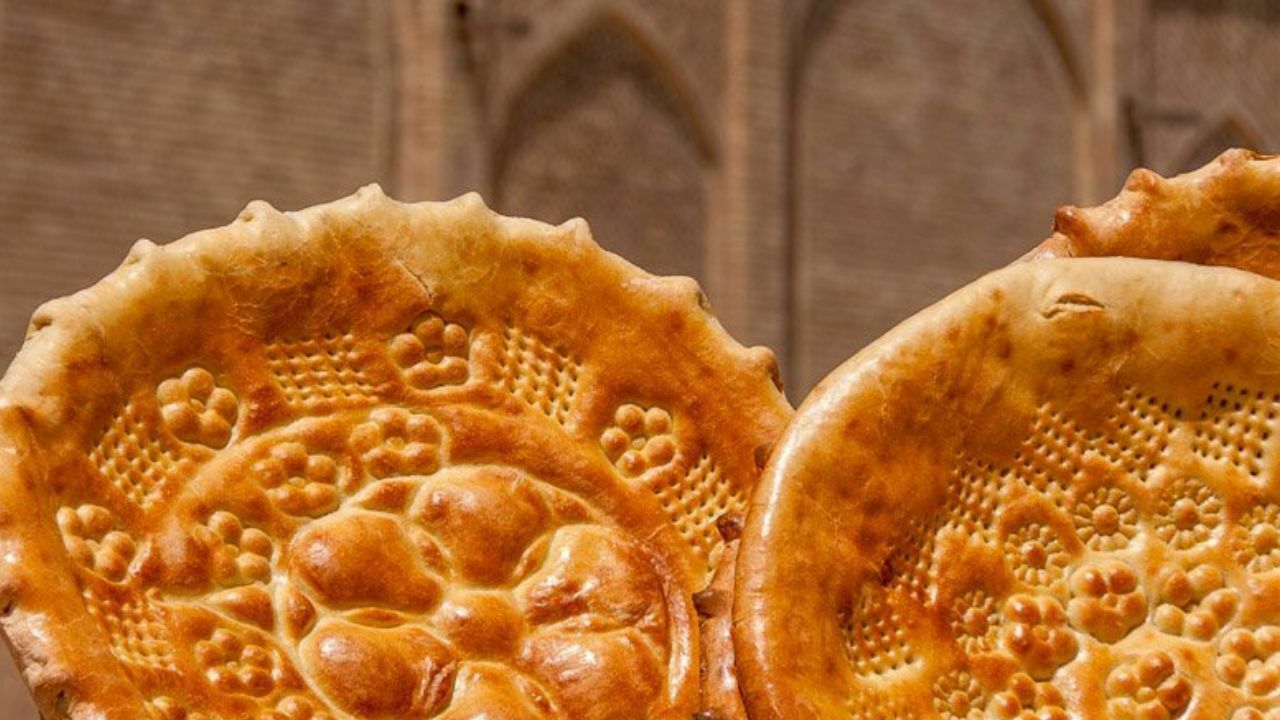 The Bread Stamp is a concept that explains why this pattern is there. You can get one for about $6, and then you can use it to make your own unique drawings at home. One of the most recommended things to bring back from Uzbekistan is a Bread Stamp. If you plan to go to Uzbekistan, you should definitely get some Bread Stamps.
Suggested Read: Read our travel guide on the best things to do in Tashkent for a delightful experience.
4. Ikat Scarves
The city of Bukhara is the place from which all of the ikat scarves that are sold as fashion items in Uzbekistan originate. Because it is woven by hand on tiny looms, the width of the fabric has consistent dimensions throughout. It is highly recommended that you pick up some nice scarves to bring back with you.
These scarves can be made of cotton, silk, or a combination of the two. It may be purchased for anywhere between $4 to $20 and comes in a variety of bright colors. Ikat Scarves are among the most desirable things to bring from Uzbekistan. So, at the end of your Uzbekistan trip, make sure to bring Ikat scarves back to your country and gift them to your loved ones.
5. Paintings
Paintings are one of the best souvenirs to buy in Uzbekistan. It is created and can be purchased at a variety of different stores. There are paintings that depict various landmarks or scenes from Uzbekistan's cities. Some of these paintings are quite detailed. You could find painters all working on their canvases at the same time in their studios.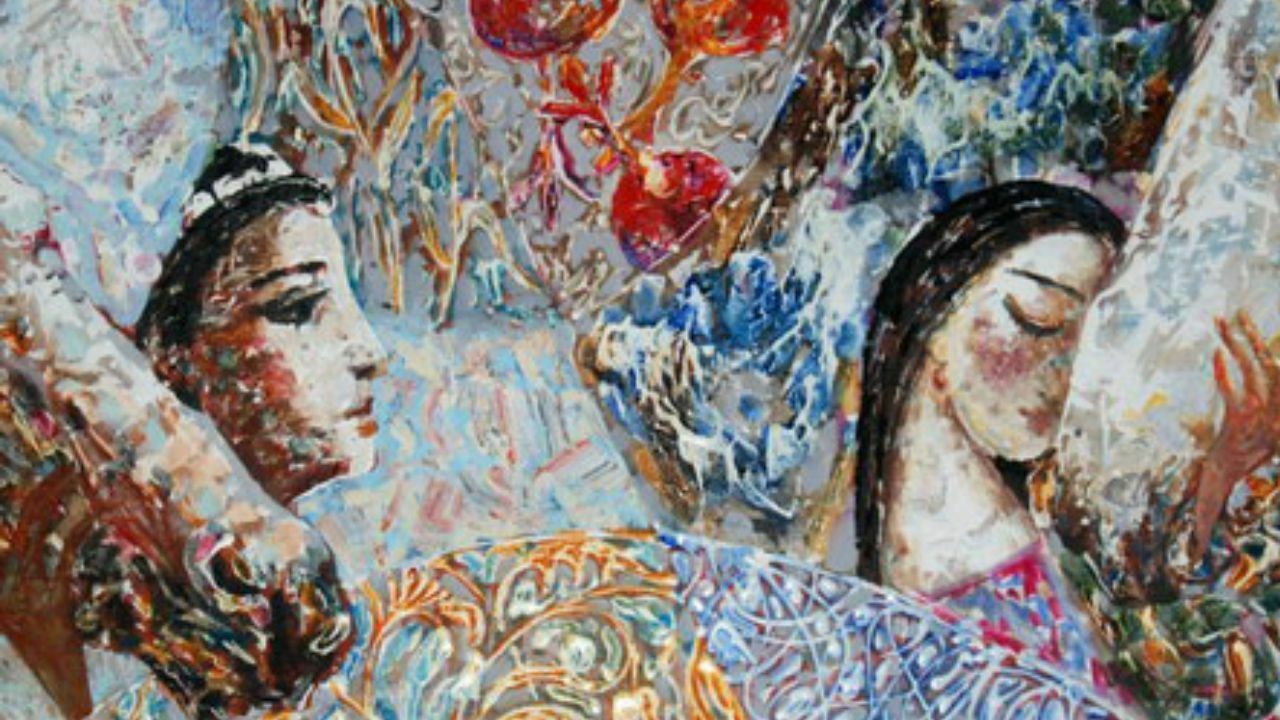 Very unique and charming, miniature paintings come at a cost that is slightly greater than the others. Uzbek paintings are often considered to be among the country's most valuable exports. I would like to recommend you bring back some of the paintings from Uzbekistan and decorate your house.
Suggested Read: Read our travel guide on the most popular food in Uzbekistan to make your trip more enjoyable.
6. Mulberry Paper
Calligraphers have long used mulberry paper for writing texts, while artists have used it for miniature paintings and bookbinders have used it to create books. The Uzbeks place such a high value on this paper that many of the documents that were created on it have been kept safe over the course of several centuries.
One of the most notable products that can be purchased in Uzbekistan is mulberry paper. Mulberry Paper is widely used by Uzbekistan people. If you are on a trip to Uzbekistan, you should definitely pick up some Mulberry paper.
7. Suzani Work Items
Suzani is a type of embroidered tribal cloth that is produced in several countries that are located in Central Asia. One of these countries is Uzbekistan. As a memento of your trip to Uzbekistan, I would recommend purchasing something decorated with Suzani embroidery to bring home with you.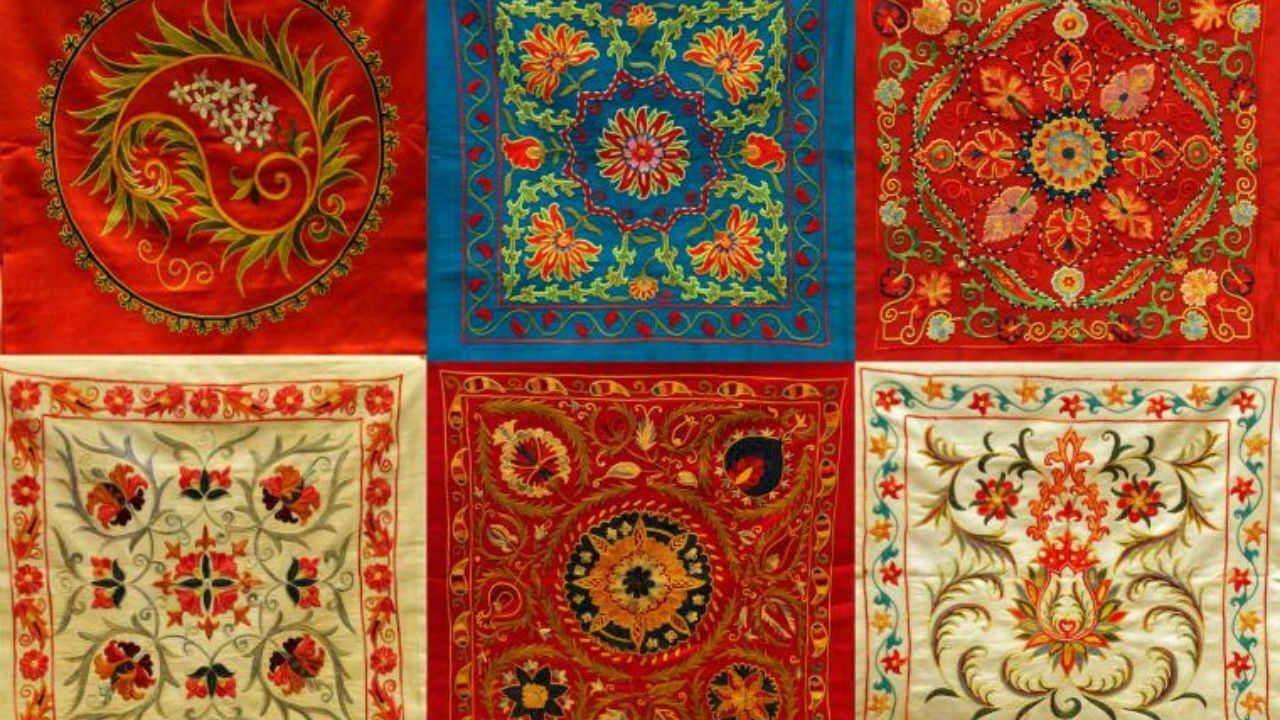 You have quite a few options to pick from, including bedspreads, pillow covers, runners, mats, and a lot of other things. You would have to make some serious concessions. If you go to Uzbekistan then don't forget to purchase these items at a cheap price with high quality.
Suggested Read: Read our travel guide on the most exciting nightlife spots in Uzbekistan to experience the night of Uzbekistan.
8. Kashgar Boldak
Kashgar Boldak is one-of-a-kind earrings made by Uzbek artists. As a traveler, you are sure to be very impressed by how intricately designed and well-made these earrings are. This is particularly true for the cities of Tashkent, Samarkand, and Bukhara in Uzbekistan.
You absolutely must purchase at least one pair of these lovely earrings if you are a woman who is going to be traveling. The Kashgar Boldak is widely regarded as one of the country's most desirable exports. There is no doubt that Kashgar Boldak is one of the best souvenirs to buy in Uzbekistan.
9. Camel Wool Socks
In Uzbekistan, camel wool is commonly used to make socks, which are quite popular. Be sure to pick up a pair of these gorgeous and one-of-a-kind socks as soon as possible if you happen to reside in a region that is prone to experiencing severe winters. They are readily available in most of the cities located throughout Uzbekistan.
By the way, a lot of men, as well as women, wrap these socks. One of the nicest things to purchase from Uzbekistan is a pair of socks made from camel wool. If you are planning for a trip to Uzbekistan, you should definitely include camel wool socks in your "things to bring from Uzbekistan" list.
Suggested Read: Read our blog post on the most amazing facts about Uzbekistan to understand the country in a better way.
10. Navat
Navat is a type of sugar crystal that is typically given as a specialty accompaniment to tea. It is actually a more glamorous alternative to plain white sugar or to sweets made with caramel. Navat is considered one of the best sugar in Uzbekistan.
It is mostly composed of grape juice or even sugar syrup that has been concentrated. Spices are sometimes included in certain preparations of it. You can bring a pack from Uzbekistan as a memento back with you to your native country.
Conclusion
Our discussion on the topic "souvenirs to buy in Uzbekistan" has come to an end. If you go to Uzbekistan, you should definitely pick up some mementos to take home with you. Your vacation won't be complete unless you return home with some mementos from Uzbekistan.
You can purchase Ikat Scarves, Karakul Raiment, Doppa, and Bread Stamps in addition to Navat, Paintings, and Suzani Work Items. Camel Wool Socks are also available for purchase. People enjoy bringing home souvenirs from Uzbekistan because the country's handicrafts are so visually appealing both to look at and to wear.
Your Next Read: