In this blog post, you will get acquainted with the 11 best things to bring from Kazakhstan.
When going to a new country, it's common to think ahead about what you'll bring back to give to family and friends, as well as what you'll buy for yourself to remember the trip forever.
If you are on a Kazakhstan trip and planning to bring something unique for your friends, relatives, or family members but don't know what to bring from Kazakhstan, you must go through this blog post.
In this article, I would like to talk about gifts and other things you can purchase in Kazakhstan, which include things like standard things, key chains, and other small things with Kazakhstan's flag. You can bring chocolate if you want to.
Some of the things you can buy there are Kurt, Kamcha, Clothes and Souvenirs, Decorative Yurts, Dombra, and Shankobyz.
We love this 5-Day Private Almaty Region Tour.
Best Things to Bring from Kazakhstan
Here are 11 amazing things to bring from Kazakhstan.
1. Kazakhstan Chocolate
People from all over the world have a special liking for Kazakhstan chocolate, which has emerged as one of the nation's most successful exports in the confectionery sector.
These bars of sweet, semi-dark chocolate are all wrapped up and ready to be given as presents. If you want to buy from Kazakhstan, then you should bring chocolate.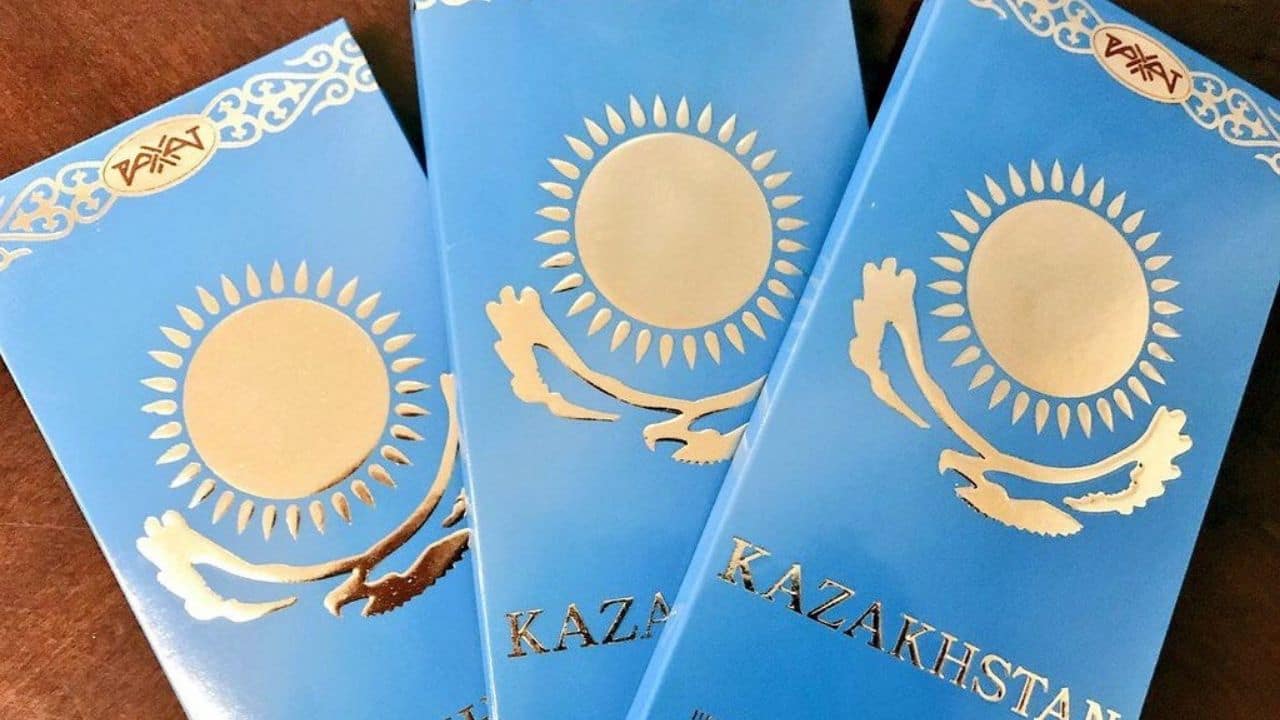 Their chocolate can be found in practically all of the supermarkets and chain stores spread across the territory of Kazakhstan. This is wonderful news for people in Kazakhstan, as well as for chocolate lovers everywhere else.
Chocolate is one of the best for testing in Kazakhstan. It is undoubtedly one of the best things to bring from Kazakhstan.
Suggested – Want to explore Astana? Make sure to visit these places in Astana to explore the city in a better way.
2. Kurt
People in Central Asia are credited with the invention of Kurt, a sour milk product that is high in calories. In the land of Kazakhstan, people have been enjoying the one-of-a-kind flavor of this product for a significant amount of time.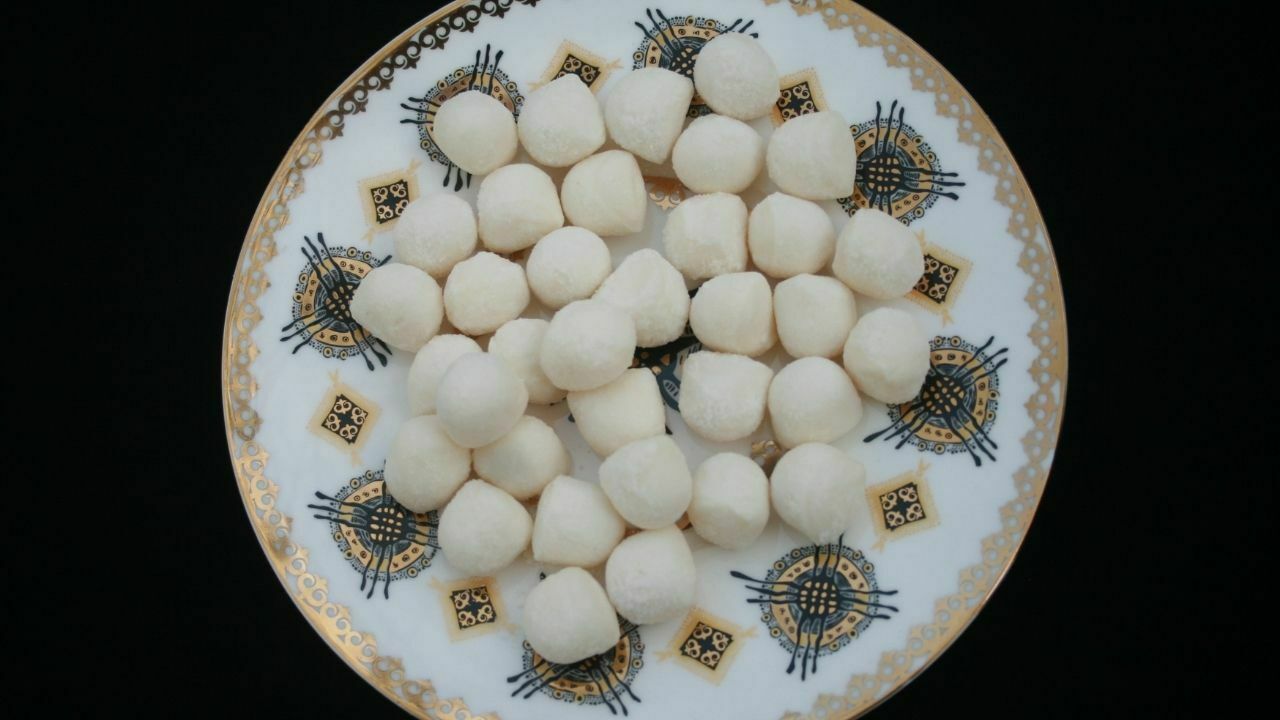 Kurt makes it easier to deal with the heat and other extreme conditions, and it almost never turns out negatively. Because of this, Kurts is one of the best kinds of gifts because they can be carried anywhere without any problem.
If you are going to Kazakhstan with the intention of buying food, you should bring Kurt. Apart from Kurt, there is also some amazing food in Kazakhstan that you should try as well as bring back home.
3. Kamcha
Since the beginning of time, locals have had Kamcha in their homes. It is a sign of authority and an important part of their home decor.
The Kamcha is passed down from father to son, so villagers hang on one of the kerege (a wooden folding grate at the base of the yurt) in the men's territory of the yurt, which is above the threshold of the house.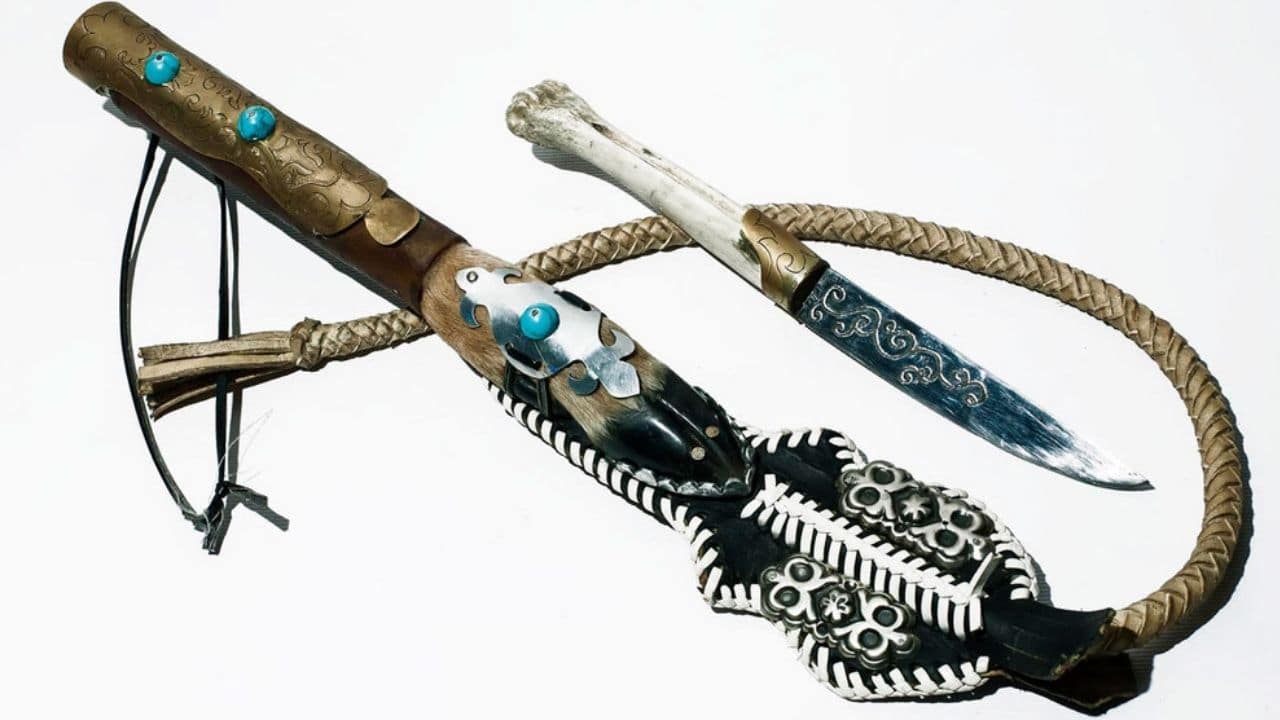 They think that the Kamcha can keep away both bad people and bad spirits. If you want to buy something in Kazakhstan, you should definitely bring Kamcha with you.
Suggested – Want to visit Almaty? Make sure to explore these sites in Almaty to make your trip more exciting.
4. Dombra
String instruments are widely considered to be the most popular type of traditional instrument. The first of these is the dombra, which is both the most common and the earliest form of the Kazakh musical instrument family.
Some people believe that villagers used instruments with two strings around 2,000 years ago that were very similar to the ones we use today.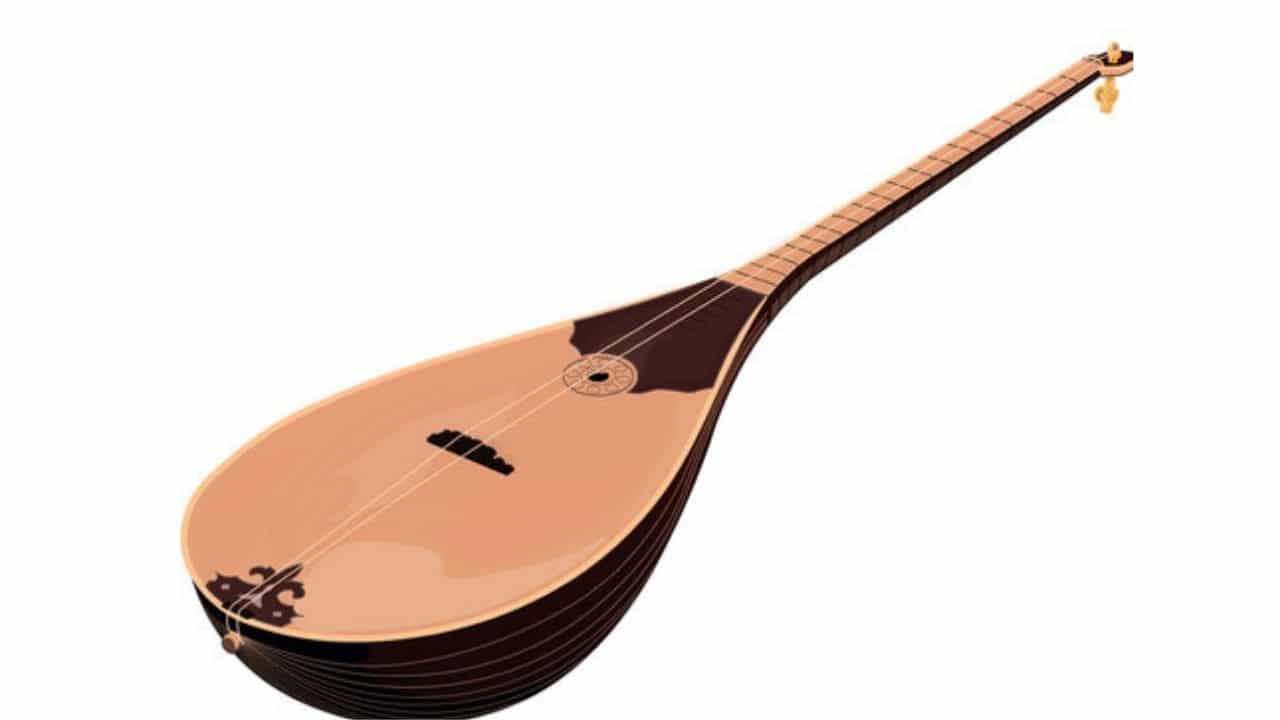 The dombra is a type of stringed instrument with a long neck. It usually has two strings tuned in a fourth interval, but it can also be tuned in a fifth interval. The right hand is used to pluck or strum the strings of the instrument without a plectrum.
Suggested – Are you planning to experience the nightlife of Kazakhstan? Get to these nightclubs in Kazakhstan and enjoy the nightlife there.
5. National clothes of Kazakh women
A dress and a waistcoat were traditional items of clothing for a Kazakh woman to wear in the past. In most cases, men's and women's outerwear were indistinguishable from one another. They wore jackets, leather jackets, long dresses, and wide leather belts that were all very similar to one another.
The color and a few decorative details were the only things that differentiated men's and women's outerwear from one another. If you want to buy something in Kazakhstan, you should buy clothes.
In Kazakh culture, as in many other cultures, the way in which women wore their hair served as a kind of indicator of whether or not they were married.
Suggested – Explore these beaches in Kazakhstan and capture the most beautiful sights there with your camera.
6. Yurts
It is surprising that you can even buy the structure of a house in Kazakhstan. The Kazakh people live in yurts, which are their homes in every way. The yurt is an indelible symbol of Kazakh culture and that of other Turkic peoples.
It is easy to build, take down, and load onto a camel or horse for transport across the steppe.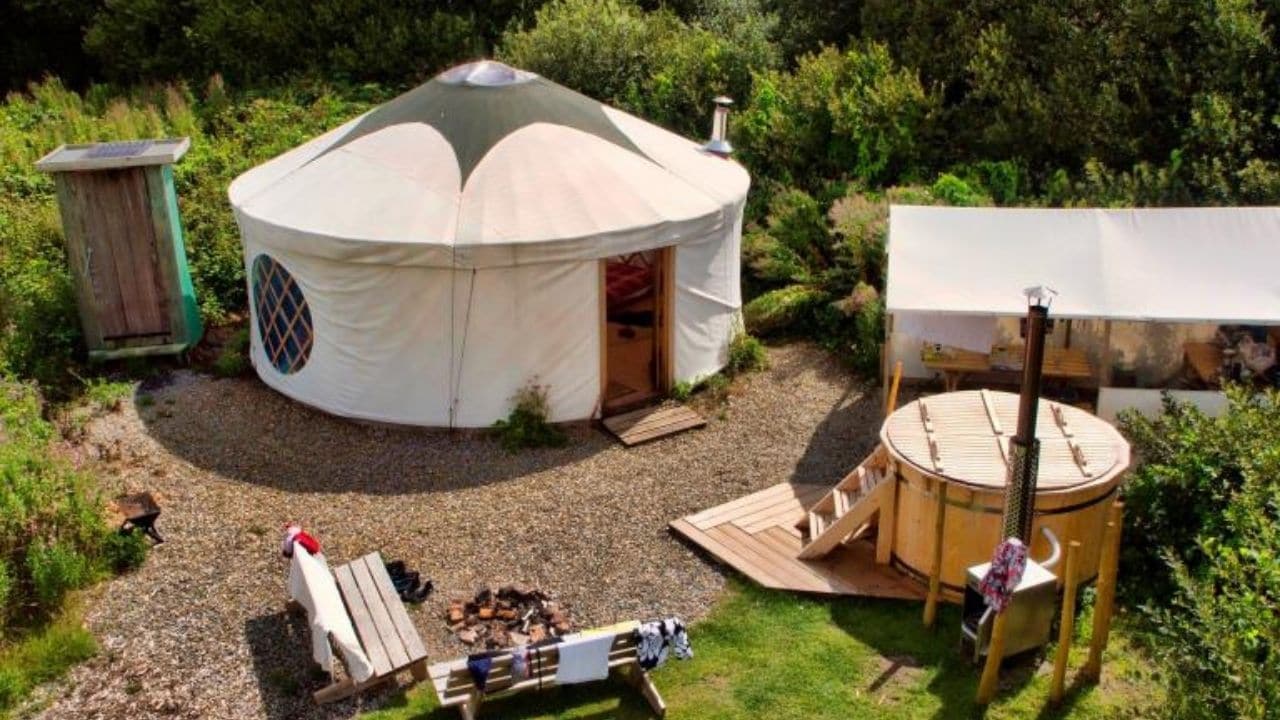 The word "yurt" can mean "homeland," "fatherland," or even "people." Also, in Kazakh culture, the yurt is a way of thinking about how the world works. It's one of the best things to buy in Kazakhstan.
Suggested – Are you on a trip to Kazakhstan? Visit the holy sites of Kazakhstan and experience the positive energy there.
7. Taqiyah
Kazakhs wear a circle-shaped hat called a Taqiyah on their heads. Men, women, and children of all ages wear this skullcap. The Taqiyah is made of silk, velvet, and soft cotton fabrics.
Most of the time, they have national symbols made out of beads and embroidery. Kazakhs give traditional clothes to their guests and important people as gifts.
Modern Kazakh designers make clothes with traditional patterns and symbols that can be worn every day by people who want to wear these kinds of clothes every day. By giving them these keepsakes, you can show your elders, relatives, and chiefs that you care about their style and respect them.
Suggested – Are you in Aktau? Make sure to visit these sites in Aktau to make your trip memorable.
8. Jew's harp and Shankobyz
The Jew's harp is a traditional Kazakh musical instrument that was traditionally crafted out of silver or iron. It dates back centuries. It has a body and an arcuate tongue, and it is not very large.
The way you interact with the oral cavity while playing this instrument has a direct bearing on the way you play the instrument. If you want to play the instrument correctly, you should pull the instrument by the tongue with your right hand.
The shankobyz was an instrument that was played by both children and women in times past. Shankobyz has many names in different nations: Vargan, Temir Komuz, Vaniar, Tumra, Kousian, Komys, Aure, Komus, etc.
Suggested – Are you an avid trekker? Explore these hiking trails in Kazakhstan and make your trip more exciting.
9. Jewelry
Kazakh jewelry has a long history that goes back thousands of years. It has always been an important part of the country's culture.
Archaeological digs have shown that copper, tin, gold, and other precious metals have been used to make things in what is now Kazakhstan since ancient times. Also, jewelry was a big part of what people wore.
One of the most important things about Kazakh jewelry is how the craftsmen treat the stones, which have always had a lot of meaning and played a much bigger role than ordinary jewelry. Stone was a sign of wealth and luxury in European countries, though it was mostly just used as decoration.
Suggested – Does the wildlife excites you? If it does, you must visit these national parks in Kazakhstan and see the wildlife very closely.
10. Kazakh cognac
Kazakhstan's most popular souvenir might be a bottle of local cognac with the word "Kazakhstan" on it. The Bacchus company is responsible for producing a well-known beverage that has been aged for half a century in oak barrels.
Kazakhstan contact lenses that are both high-quality and affordable are the ones that are most sought after by tourists and can be purchased in any shop in the country.
Zhenis and Kakharman cognacs are among the most pricey alcoholic beverages in their category, despite the fact that Farabi and Alexander cognacs have a solid reputation in the industry. Kazakh cognac is undoubtedly one of the best things to buy in Kazakhstan.
Suggested – Are you in Shymkent? Explore these sites in Shymkent and make your trip delightful.
11. Felt Products
The harsh environment of the flatlands is a direct cause of the unique qualities of the sheep's wool there. The wool is then heated, pressed, and moved around so that it shrinks and mats together. This is how it feels. It is used very often in Kazakhstan.
This makes it possible to make a material that is denser and will last longer. This is great for making toys, carpets, and clothes out of felting. If you're going to Kazakhstan to shop, you should take felt Products with you.
Suggested – Are you in Aktobe? You should definitely explore these places in Aktobe.
Conclusion – What to bring from Kazakhstan?
So that concludes our article. If you want to shop in Kazakhstan, you should definitely pick up some chocolate, clothes, and yurts while you're there. Kazakhstan is one of the best shopping destinations in all of Asia.
The warmth and friendliness of the Kazakh people will be the most valuable and unforgettable souvenir you can bring back to your home country.
They are, without a doubt, some of the most hospitable and pleasant people you will ever have the pleasure of meeting. They ensure that those they interact with, particularly those from other countries, experience only pleasant feelings in order to ensure that they will be remembered.
Suggested – While on the Kazakhstan trip, you should definitely visit these best lakes in the country for a soothing holiday experience.
Tours & Experiences
Are you looking for the best tour packages to make the most of your Kazakhstan Trip? For your convenience, we've shortlisted a few amazing tours that you can choose.
FAQs – What to bring from Kazakhstan?
1. What is Kazakhstan known for?
Kazakhstan is known for its beautiful landscapes, skyscraper buildings, advanced technology, best medical education, etc all over the world.
2. What to bring home from Kazakhstan?
Kazakhstan Chocolate, Kurt, Kamcha, Dombra,  National clothes of Kazakh women, Yurts, Taqiyah, Jewelry, and Kazakh cognac are the best things that you should buy to make your trip memorable.
3. When is the best time to visit Kazakhstan?
July to September is the best time to visit Kazakhstan as at this time, the weather is perfect for exploring the country.
4. Do people speak English in Kazakhstan?
Yes, few people in Kazakhstan speak English.
5. Is Kazakhstan safe for tourists?
No place is 100% safe in the world. Although Kazakhstan takes care of its tourists, you should use common sense and avoid exploring the city alone at night.
Suggested – Are you planning a trip to Kazakhstan? Read these useful travel tips before starting your journey to Kazakhstan.