Are you looking for hidden waterfalls in Kerala to explore? Visit Valara Waterfalls Munnar, it is less popular but one of the most beautiful waterfalls in Kerala.
Valara Waterfalls Munnar Overview
| | |
| --- | --- |
| Location | Chillithodu, Idukki District, Kerala |
| Entry Fee | N/A |
| Timing | 24 Hours |
| Best Time to Visit | Monsoon Season |
| Nearest Bus Stop | Town Bus Station, Munnar ( 42 km) |
| Nearest Railway Station | Aluva Railway Station ( 65 km) |
| Nearest Airport | Cochin International Airport ( 65 km) |
| Famous For | Waterfall, Adventure, Trekking |
| Nearby Attractions | Kundala Lake, Mattupetty Dam, Top Station, etc. |
One of the popular hiking spots in the Idukki region is the Valara waterfalls. This waterfall is frequently visited by people, and as a result, it is progressively becoming a vacation hotspot.
There are numerous uncommon types of flora and animals nearby, and there is a heavy overgrowth of forests all around. The seven-tiered Cheeyappara waterfall is an absolutely breathtaking spectacle to behold.
Valara Waterfalls is a popular picnic spot because of the luxuriant vegetation that surrounds it.
Although the waterfalls are accessible from the roadway, getting to the bottom of them requires a significant quantity of hiking. Trekking is recommended in the Valara Falls' surroundings.
The rainy and post-monsoon periods are when the falls are most beautiful.
Note – Explore Kerala's another hidden waterfall, Marmala Waterfall.
Interesting Facts about Valara Waterfalls Munnar
Residents who live locally to the waterfall usually visit there to spend the vacations with their family members and friends.
This waterfall is the greatest for the activity; trekkers should go there at least once.
After ascending to the summit of the waterfall, you'll be infatuated with the setting.
Due to its proximity to various significant cities, people may reach the waterfall with ease.
The landscape is uncontaminated because it is situated in a tiny village.
Things to do at Valara Waterfalls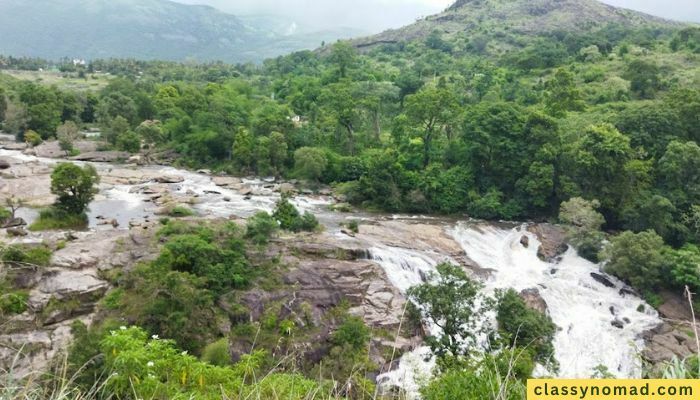 1. Trekking
The cascades are the ideal location for trekking, as you are all aware. You may reach the cascade after a brief climb up a steep path.
Tourists might have to travel quite a way to get there due to the stones and narrow roads, but they will definitely be rewarded with unmatched splendor at the conclusion of this exhausting trek, making it completely worthwhile.
2. Picnic
The nicest picnic location you can find is by a waterfall. By sitting here, relaxing with relatives and friends, eating food, engaging in numerous enjoyable activities, and much more, you may take full advantage of every moment.
On the weekends, locals who live close to the waterfall frequently come here to unwind and spend time with their loved ones.
3. Camping
The finest activity you can do in your 20s is night camping with friends. This cascade is the perfect place for them to enjoy activities like stargazing, grilling, and telling stories. You are welcome to camp around here with your buddies and family.
How to Reach Valara Waterfalls Munnar
1. By Road
The waterfall is only 1 hour and 14 minutes away from Munnar. You can reach this place via NH85. People visiting Kerela never miss the beauty of this place, and the path in this area is also beautiful.
2. By Train
The nearest train station to the fall is Aluva Railway Station. All you need to do is book your ticket to Aluva Railway Station. After reaching the station, you'll find various cabs or buses that can take you to the waterfall.
3. By Air
The nearest airport to Valara waterfall is Cochin International airport. You can reach Cochin and from there book a cab or bus to reach the waterfall.
Nearby Attractions to Valara Falls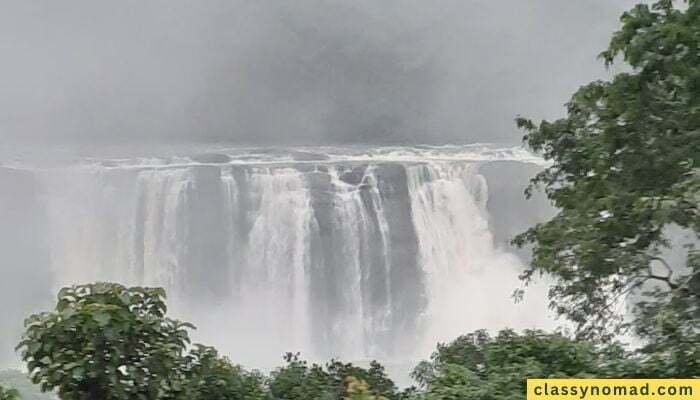 1. Kundala Lake
The Kundala Lake sparkles as the lovely sunrays hit it, giving visitors a heaven-like encounter and allowing them to take in all the splendor of Kundala in complete tranquility.
Nearly every photojournalist wants to capture the stunning vistas and lush valleys that encircle the lovely Kundala Lake in their photographs.
The best time to visit this location is during the early morning hours to witness how a layer of cloud covers the lake and observe how the atmosphere is magically transformed by the first sunbeams.
2. Mattupetty Dam
The enchanting hill town of Mattupetty, which is tucked away in one of Munnar's greenest valleys, provides visitors with an unforgettable experience and helps them connect with nature.
This area's sloping hills covered in tea plantations and lovely rolling meadows make Mattupetty a charming place that is well worth a visit.
The Mattupetty hill village is located 13 kilometers from Munnar and close to the famous Anamudi Peak, which stands at an elevation of 1,700 meters.
The Mattupetty Dam as well as Mattupetty Lake are the primary draws of this appealing location and are crucial for power production and water preservation, respectively.
3. Kannan Devan Tea Museum
What distinguishes Munnar from other Indian hill resorts, if anything? Yes, the magnificent tea plantation is what distinguishes this area from the rest of Kerala's most incredible tourist destinations.
Visitors to Munnar often say they have no desire to leave the picturesque tea plantations there.
At the Nullatanni Farm of Kanan Devan Hills Plantations Corporation (KDHP), the museum was established to provide visitors with an insight into the ancient history of tea cultivation in Munnar.
4. Top Station
One of Kerala's finest picturesque hill towns is nestled in the breathtakingly magnificent lush greenery of Munnar; it is still relatively unexplored by tourists.
This location is one of several tourist attractions in Munnar that are popular with visitors who want to experience the town's beauty in complete solitude and discover its hidden beauty.
At an altitude of 1700 meters above sea level, Top Station is situated on the Munnar-Kodaikanal route approximately 32 kilometers from Munnar.
5. Echo Station:
This location is called the "Echo Station" for a purpose. The peaceful stillness of the hill station is broken by the sounds that are spoken via this reservoir and echo back into the surrounding area.
Echo Station, the second-most visited destination in Munnar after Top Station, which is located on the same path, gets its name from the natural echoes that occur there.
This tranquil location, which is only 13 kilometers from Munnar, allows visitors to enjoy listening to their voices constantly returning to them.
Best Time to Visit Valara falls Munnar
The annual rainfall is the ideal time to view the waterfall. The waterfall's splendor is at its height at this time, and you may enjoy a stunning vista from here.
You can have more pleasure during the monsoon since there are more tourism activities taking place.
Travel Tips
Pay attention to and heed the advice of the locals.
It is best to go in groups due to the challenging nature of the climb to the cascade.
Be a considerate traveler and avoid leaving the place cluttered.
Only people who appreciate adventure should visit this waterfall.
Keep a first-aid kit on hand for your own protection.
Put on traction-enhancing footwear because the waterfall's route is slick.
Conclusion
Visitors to Kerela should not miss the beautiful view and embrace of the waterfall. The path there is also beautiful, and the place is worth investing your time in. So, this is a complete travel guide to Valara Falls. So, what are you waiting for? Pack your bag and go to Valara waterfalls.
FAQs on Valara Waterfalls Munnar
1. Where is Valara Waterfall located?
Valara waterfall is located in Chillithodu village which lies in the Idukki district of Kerala. It is around 42 km from Munnar town.
2. What is the best time for visiting Valara Waterfalls?
Monsoon Season is the best time to experience the Valara waterfall which is absolutely nature's amazing creation.
3. What is the nearest town to the Valara Waterfalls?
Munnar is the popular town that is closest to Valara Falls. It is around 40 km from the location of the waterfalls. It takes around one and a half hours to cover this distance via NH 85.
4. What are the tourist attractions around the Valara Waterfalls?
Kundala Lake, Mattupetty Dam, Kannan Devan Tea Museum, Echo Station, Attukad Waterfalls, Pothamedu View Point, Tata Tea Museum, Eravikulam National Park, Marayoor Dolmens, Chinnar Wildlife Sanctuary, Carmelagiri Elephant Park are some of the very popular tourist attractions near Varala falls.
5. How far is Valara Waterfall from Thiruvananthapuram?
Varala Cascade is around 235 km from Thiruvananthapuram, the capital city of Kerala.
Distance from Major Cities / Towns
| | |
| --- | --- |
| Adimali | 16 km |
| Munnar | 42 km |
| Muvattupuzha | 44 km |
| Mattupetty | 53 km |
| Idukki | 64 km |
| Piravom | 65 km |
| Kochi | 84 km |
| Kottayam | 92 km |
Video of Valara Waterfalls Munnar
Map of Valara Waterfalls Munnar