This is a complete travel guide to Parapur Waterfall Bastar, Chhattisgarh. In this guide, we've mentioned location, things to do, best time to visit, how to reach, nearby attractions, travel tips, facts, maps, etc useful information.
Parapur Waterfall Bastar Overview
| | |
| --- | --- |
| Location | Parapur, Bastar, Chhattisgarh |
| Entry Fee | N/A |
| Timing | 24 Hours |
| Best Time to Visit | Oct, Nov, Dec, Jan, Feb, Mar |
| Nearest Town | Bastar (35 km) |
| Nearest Railway Station | Jagdalpur Railway Station (41 km) |
| Nearest Airport | Maa Danteshwari Airport Jagdalpur (42 km) |
| Famous For | Sightseeing, Picnic, Photography, etc. |
| Nearby Attractions | Kutumsar Caves, Bastar Palace, Danteshwari Temple, Dalpat Sagar Lake, etc. |
Nothing is more magnificent than a waterfall that cascades. One of nature's most spectacular events is watching tonnes of water practically fall from the sky. Is it not?
The perfectly clear waters, sizzling sound, and enchanted atmosphere give you the impression that you are always swimming in a foggy dream. Waterfalls are intriguing to everyone because they are a natural beauty. Waterfalls are soothing regardless of the weather since they are always still. Is it not?
You should undoubtedly go to Parapur Waterfall, one of the top tourist destinations in the Bastar district. It is a place that will undoubtedly wow you and provides you with a chance to appreciate one of nature's breathtaking wonders. 
Suggested – Visit Handawada Waterfall while exploring Chhattisgarh's tourist attractions.
Interesting Facts about Parapur Waterfall Bastar
Each year, thousands of people come to this waterfall to enjoy the unspoiled beauty of nature.
Nothing is more enjoyable than visiting undiscovered waterfalls in Chhattisgarh. 
Waterfalls in this area are a true gift from nature, and for this reason, they should not be disregarded. 
On your next vacation, you can enjoy a cool wind, thundering noises, and foggy showers in the midst of these enchanted natural settings.
Things to do at Parapur Waterfalls Bastar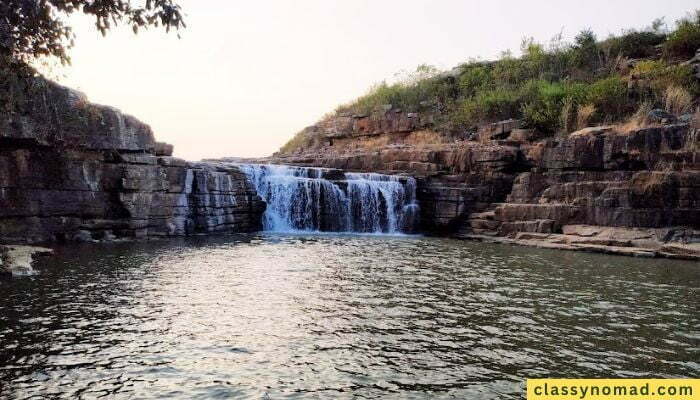 1. Sightseeing
It is an absolute must-see and the ideal location for dipping your feet into the water or basically treating your sight to some spectacular visual attractions.
2. Picnic
It has gained popularity as a picnic spot and tourist attraction since the stream is pouring from a high altitude.
3. Photography
Nature photography is a popular activity in the area of the waterfall. Bring pictures and mementos with you to preserve the moments.
4. Exploring the Tribal Communities 
By visiting the unique tribal groups along the tracks, visitors from cities and towns can get a taste of the indigenous way of life. There are homes for the local forest residents along the path to the falls.
Suggested – Ghatarani Waterfall is one of the less-known waterfalls in Chhattisgarh which is worth visiting by every kind of traveler.
How to Reach Parapur Waterfalls Bastar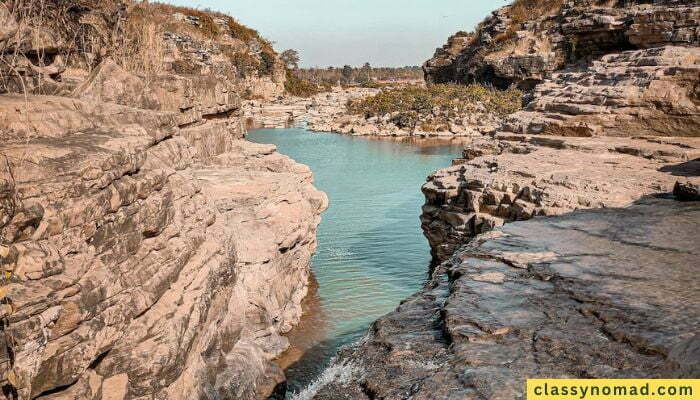 1. By Road 
The road networks provide decent access to the waterfalls. From major Indian cities, you may easily reach Bastar which is around 35 km from the waterfall. You have the option of traveling by car, taxi, interstate bus, or private bus, which you can reserve online.
2. By Rail
The closest rail station is Jagdalpur Railway Station which is 41 km away from the waterfalls. There is excellent communication between the Jagdalpur Railway Station and other significant cities nearby. And from there, one can take a cab or another type of public transportation to go further.
3. By Air 
Maa Danteshwari Airport Jagdalpur is the nearest airport to the Parapur falls which is around 42 km from the location of the waterfalls. A flight can be easily obtained from other cities. You will have to take a cab or another mode of transportation to go to your destination after getting off at the airport.
Tourist Places near Parapur Waterfall Bastar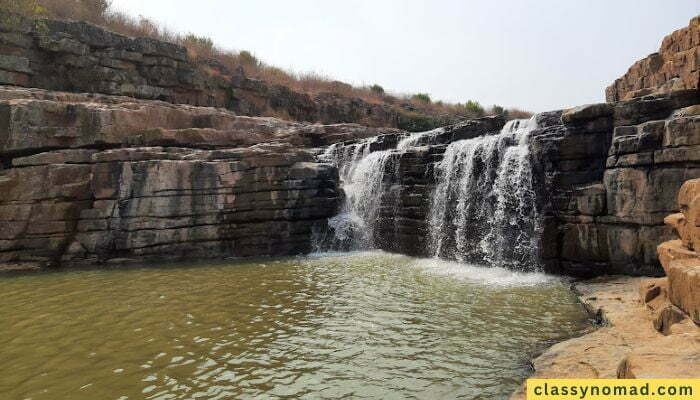 1. Kutumsar Caves
The Kutumsar Caves are buried caverns that are located 40 kilometers from the main city. They are 60 to 215 feet below the surface of the earth. There are interesting stalactite and stalagmite formations that can be explored. The experience of exploring these caves is incredible. If you enjoy exploring new places, you should visit this one.
2. Bastar Palace
The Bastar Palace, one of the city's most notable attractions, ties this location's rich geology to its long history. Given that the palace is now a government-managed monument, many visitors stop by to admire its beauty.
This place is truly breathtaking, from the construction to the whole architecture. Here, you can explore historical sites, gorgeous scenery, and indigenous cultures.
3. Danteshwari Temple
It is a historic temple built under the direction of the Bastar king to house Devi Danteshwari, the family goddess. Located adjacent to Gole Bazar, this location attracts tourists during the well-known Bastar Dussehra festive seasons.
During this event, the temple is illuminated with vibrant lights, and customary rituals are also performed.
4. Dalpat Sagar Lake
It is one of the man-made lakes that a king by the name of Dalpat Deo Kakatiya constructed roughly 400 years ago. Fishing and boating are particularly popular pastimes here, and both of these activities are important sources of income for the residents.
5. Kanger Ghati National Park
In 1982, it was designated as a national park. Here, you may enjoy the amazing wilderness and its diverse flora and wildlife. This park, one of the most beautiful, is 200 square kilometers in size and is well-known for its variety of terrain forms, including valleys, plateaus, hills, etc.
6. Bhairamgarh Wildlife Sanctuary
It is undoubtedly a lovely spot to discover and visit. There are many different species in this park, including gazelles, chital, hyenas, and leopards. In this park, the Chital deer species are well-known.
7. Chitrakote Waterfall
The Indravati River lies near this magnificent waterfall. A foggy atmosphere is produced by water pouring down from a height of 90 feet. The Niagara Falls of India is another name for it.
Best time to Visit Parapur Waterfall Bastar 
The best time to view the waterfalls is from October to March. Visitors can take their time exploring because of the great and continuously nice weather. These months are ideal for sightseeing, engaging in spectacular activities, and learning more about this amazing location's rich cultural past.
Travel Tips 
Carry beverages and snacks just in case, as there are no shops close to the waterfalls.
If you feel like bathing in the waterfalls, bring a spare set of clothes.
Because the region and surroundings of waterfalls are typically highly slippery, it is always recommended to wear comfortable footwear that isn't unsafe and has a strong grip.
Bring bags to keep all of the leftover food and other goods.
Avoid throwing trash like paper or food scraps close to the waterfalls.
Enjoy the waterfalls responsibly and with awareness.
Conclusion
Parapur Waterfalls, a tribal territory, appears to be a place rich in minerals and abundant in forest resources. The Gond tribe, which may still have the least touch with the outside world, is famed for it. Parapur Falls is the type of location you must visit if you're seeking to find out something new.
Map of Parapur Waterfall Bastar