This is a complete travel guide to Astang Waterfall Sidhi, Madhya Pradesh. In this guide, we've mentioned location, things to do, best time to visit, how to reach, nearby attractions, travel tips, facts, map, etc useful information.
Astang Waterfall Sidhi Overview
| | |
| --- | --- |
| Location | Nai Garhi, Rewa District, Madhya Pradesh |
| Entry Fee | Free |
| Opening Hour | 24 Hours |
| Best Time to Visit | Monsoon Season |
| Nearest Town | Mauganj |
| Nearest Railway Station | Bevara Train Station |
| Nearest Airport | Allahabad Airport |
| Famous For | Picnic, Exploring Nature, Adventure |
| Nearby Attractions | Keoti Falls, Deur Kothar, Purwa Falls, Rani Talab Meyer, etc. |
The waterfall is situated in the Rewa district in Madhya Pradesh. The Astang waterfall is a hidden gem, and people love to visit the place on weekends.
Astang waterfall is near Bahuti waterfall, so instead of taking a left for Bahuti waterfall, one has to go straight, and there you will be at Astang waterfall.
The wind blowing at the waterfall has a speed of around 60–70 km/h, due to which it is quite difficult to stand near the waterfall. Visiting the waterfall will be one of the best decisions you can ever make.
Suggested – Visit Sultangarh Waterfall which is near Shivpuri to enjoy the breattaking views of nature.
Interesting facts about Astang Waterfalls near Sidhi
The waterfall is near the border of Madhya Pradesh and Uttar Pradesh.
This waterfall is visited by a few visitors which makes it a peaceful location.
You can enjoy nature and have fun with your friends there.
People often visit the waterfall during the weekends to enjoy the beauty of this place.
The height of the waterfall is around 20 meters.
Things to do at Astang Falls near Sidhi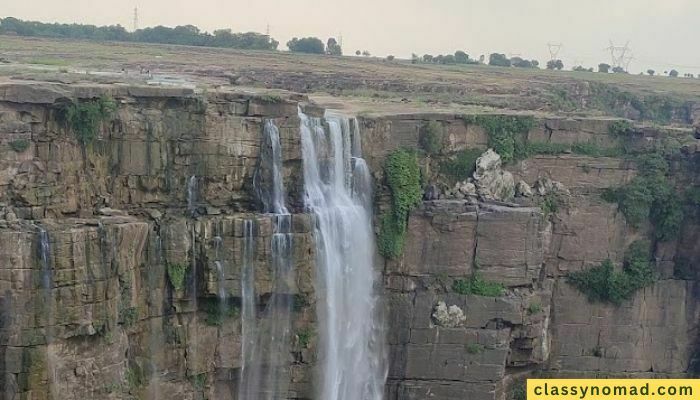 1. Picnic
Taking a picnic when seeing a waterfall is among the fun things that people do. Many family members that frequent this place bring food for themselves, and they have lunch while admiring the lovely surroundings of this place. It's possible to find a network of people here who get together to enjoy the surroundings.
2. Exploring Nature
If you enjoy the outdoors, going for a nature walk near a waterfall will be a lot of fun for you. Nature provides many opportunities for exploration. When children interact with natural habitats, they can experiment with ideas and learn by doing. Children instinctively think, ask questions, and build hypotheses, which encourages the growth of inquisitive minds.
How to Reach Astang Waterfall near Sidhi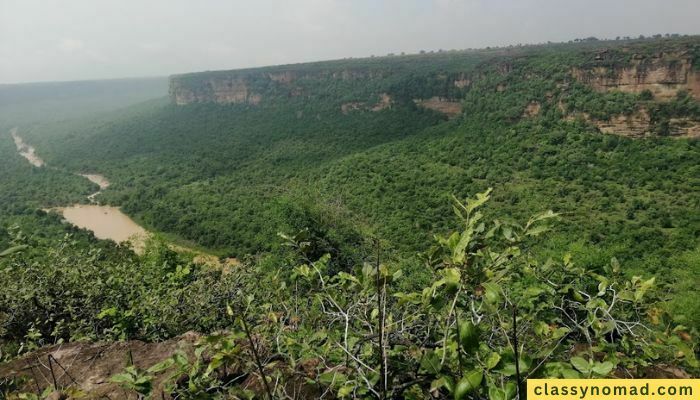 1. By Road
Astang waterfall is only 61.5 km away from Rewa junction, which means it might take 1 hour and 30 minutes to reach the waterfall from the main city. You have to take Rewa Road, and via NH 135 you'll be able to reach the waterfall. The waterfall is located close to the Bahuti waterfall, which is only 8.5 kilometers away from the Astang waterfall.
2. By Train
There are various railway stations near the waterfall, such as Bevara train station, Shankargarh railway station, Lohgara railway station, and many more. All you need to do is book a ticket to the particular railway station, and from here you can get various transportation facilities to reach the waterfall.
3. By Air
The nearest airport to the waterfall is Allahabad Airport. All you need to do is book a plane ticket to Allahabad, and outside the airport, you can find various transportation facilities to reach the city.
Tourist Attractions near Astang Waterfall, Sidhi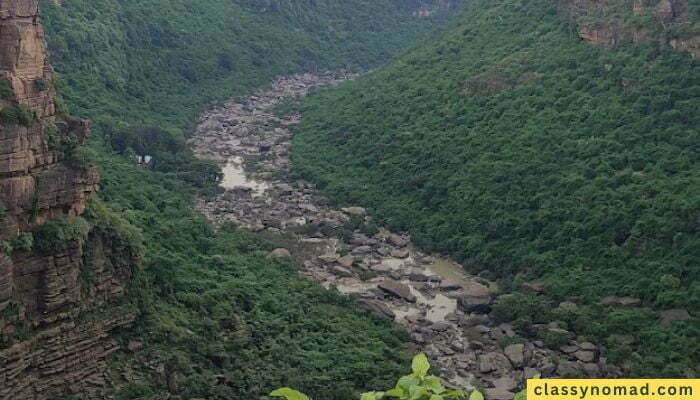 1. Keoti Falls
Keoti Fall, the 24th tallest cascade in India, is unquestionably one of the top cascades in Madhya Pradesh and was crafted by the environment to be awe-inspiring.
River Mahana is a stream of the Headwaters Tons, and Stream Mahana descends from Rewa Mountain near Keoti Waterfall.
You might even be able to capture the seductive drop as it cascades from an altitude of 130 meters in your viewfinders. It is renowned as the 24th tallest waterfall in India and is a fragmented fall with a solitary plunge.
2. Deur Kothar
In addition, Deur Kothar features rocky caverns that are 5,000 years old and undoubtedly quite fascinating to look at.
The relics of Lord Buddha were dispersed to build these stupas as a means of attempting to popularise Buddhism throughout the Vindhyan area, even during the time of Ashoka.
After this historic site was discovered, Buddhists built stupas in Deur Kothar, one of the most important Rewa tourism destinations.
3. Purwa Falls
Purwa Fall, which plunges from an altitude of 70 meters, is a sight to behold. Geography buffs will undoubtedly be interested in yet another traditional Knickpoint.
The water for Purwa Falls comes from the Tons River and, moreover, descends from the Rewa Highland. The Hindu classic Ramayana, which is a great place for a picnic today, has tales about this fall.
4. Rani Talab Meyer
Among the earliest water sources in the area, Rani Talab Meyer is among the important locations to explore in Madhya Pradesh.
The very well-maintained groundwater is used for many different things, including agriculture, farming, fishing, and housework. During important days, particularly around dawn and dusk, this artificial lake is thronged by worshippers.
Travel Tips
Bring an umbrella along in case it starts to rain while you're at the waterfall.
Put on relaxed shoes so you won't have to worry about moving around.
To stay cool when visiting the location, use cotton clothing.
Carry a pair of binoculars so you can see objects far away.
Do not go so close to the waterfall as it might be dangerous.
Conclusion
The Astang waterfall is an amazing place, and visiting the waterfall will make you feel refreshed and alive. People visit here to avoid the lifestyle of cities and enjoy the view with their family and friends. One can see around 1–2 groups visiting here. The waterfall has a small crowd because it is still relatively unknown to most people. I'm sure that you'll love this place so much.
FAQs on Astang Waterfalls Sidhi
1. Where is Astang waterfall situated?
The Astang waterfall is situated in Nai Garhi, in the Rewa district of Madhya Pradesh.
2. What is the best time to visit Astang Waterfall?
The best time to visit the waterfall is during the monsoon season. During the monsoon season, the beauty of the waterfall is at its peak and the wind blows at a high speed. The waterfall is open 24/7, but it is suggested that you visit it during the day.
3. What is the distance between Bhopal and Astang waterfall?
The distance between Bhopal and Astang waterfall is around 550 km, which might take around 10–11 hours to reach the waterfall from Bhopal. You can reach the waterfall from Bhopal via NH45 and NH30.
4. What are the tourist attractions near Astang waterfall?
There are various places that you can visit near Astang waterfalls, such as Keoti Falls, Deur Kothar, Purwa Falls, Mukundpur Zoo, Rewa Fort, Govindgarh Palace, and many more.