This is a complete travel guide to Tons Waterfall Sirmaur, Rewa (MP). In this guide, we've mentioned location, things to do, how to reach, best time to visit, nearby attractions, travel tips, facts, etc useful information.
Tons Waterfall Sirmaur Overview
| | |
| --- | --- |
| Location | Sirmaur, Rewa, Madhya Pradesh |
| Entry Fee | N/A |
| Opening Hour | 24 Hours |
| Best Time to Visit | Summer & Winter Season |
| Nearest Town | Sirmaur & Rewa |
| Nearest Railway Station | Rewa Railway Station |
| Nearest Airport | Rewa Airport (Under Construction), Varanasi Airport |
| Famous For | Trekking, Adventure, Exploring Nature |
| Nearby Attractions | Purwa Waterfall, Rewa Fort, Govindgarh, etc. |
Rewa is known as the land of waterfalls. There are several waterfalls near and in the Rewa district, such as Keoti waterfall, Astang waterfall, and many more. Despite the very popular waterfalls, there are various less-known waterfalls near the district, which also make this place look like a paradise.
The Tons waterfall is among all the less-known waterfalls near the Rewa district, which makes this place beautiful. The waterfall is near Dabrauhi, around 38 km away from Rewa, Madhya Pradesh.
Interesting Facts about Tons Waterfall
There are very few visitors at this waterfall, which makes it a quiet place.
People usually visit here during the weekends.
This is one of the most beautiful waterfalls in the Madhya Pradesh district.
The Tons waterfall has a territory known as Purwa Waterfall.
Things to do at Tons Waterfall Sirmaur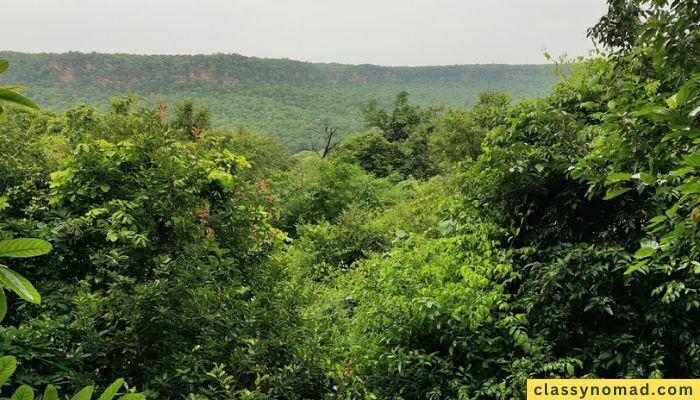 1. Trekking
Trekking is one of the most adventurous activities to do near a waterfall. The trek to this waterfall is around 1 km, and after covering the trekking distance, one needs to go downstairs.
The time taken to cover this distance is around 60 minutes. After covering all the distance and reaching the waterfall, you will be mesmerized by the view.
2. Bathing
After a long journey and trekking, the next fun activity to do at the waterfall is to take a bath. The showering water and the pond in which water comes from a significant height are where you can take a bath near the waterfall.
The water at this place is cold and soothing, and people living near the waterfall often visit here for swimming during weekends.
3. Exploring Nature
If you are a nature enthusiast, then exploring nature and revealing the secrets of nature will be a fun activity for you.
Exploring nature will not only enhance your knowledge but also help you learn more about yourself. In the soothing environment, you can meditate and awaken your inner self.
How to Reach Tons Waterfalls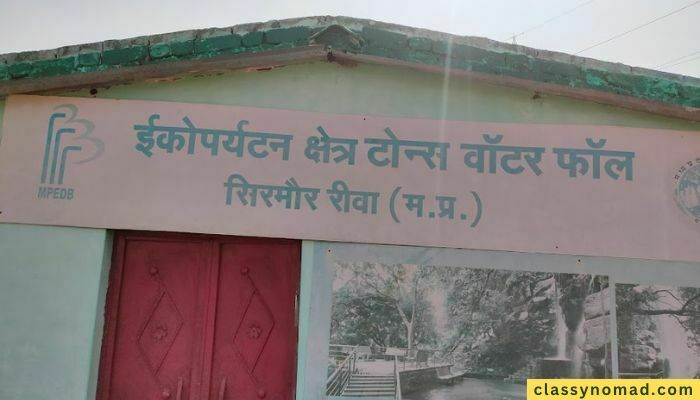 1. By Road
The Tons waterfall is 38 km away from Rewa district. You can cover the distance on a two-wheeler. After covering some distance, you'll find narrow and kaccha roads. You have to pay 25 Rs for parking and walk for around 15-20 minutes, and there you'll be at Tons Falls.
2. By Train
Rewa Railway Station is the nearest to Tons waterfall. Just book a ticket to the station, and from there you can reach the waterfall by roadway.
3. By Air
The Rewa Airport is under construction; therefore, the nearest airports near the waterfall are Allahabad Airport, Varanasi Airport, Jabalpur Airport, and Khajuraho Airport.
Tourist Attractions near Tons Waterfalls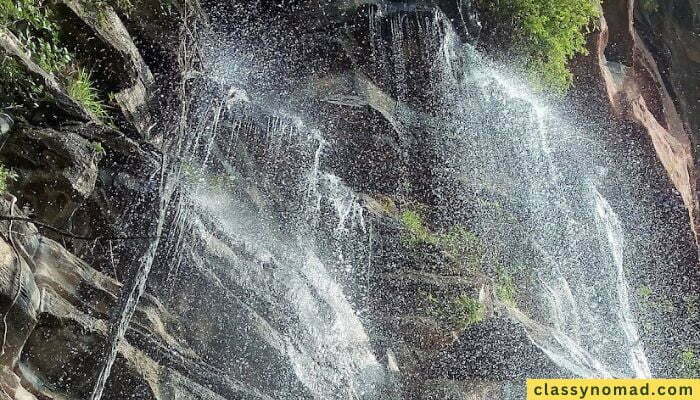 1. Purwa Waterfall
Purwa Waterfall is an example of a Nick Point that is created due to rejuvenation. The Purwa Waterfall is part of the Tons Waterfall, which is around 70 meters high. The Purwa Waterfall is not only a tourist attraction but also a sacred site.
2. Rewa Fort
It is the primary draw for tourists in Rewa. Two rivers flow beyond it, giving the fort its picturesque splendor. Indian construction is best seen at the fort's perimeter fence. Additionally, it offers lodging to travelers. In addition, a café and a monument are located there.
3. Govindgarh
In the Indian state of Madhya Pradesh, Govindgarh, summertime headquarters, is located around 18 kilometers away from Rewa.
With a surface area of over 13,000 m2, the Rewa was the second-biggest royal residence in the Middle India Department and the largest in the Bagelkhand Administration. The East Indian Railway station of Satna was home to the British congressman or senator for Bagelkhand.
4. Piyavan Ghanouchi Dham
Ghanouchi Dham, in which the brain automatically gets joyful is often called Piavan. This unmatched ancient, ecological, and sacred tourism destination is located in Sirmaur's Bardaha Valley, 42 kilometers from Madhya Pradesh's Rewa region.
The meeting of two magnificent cascades 200 feet beneath the surface of the globe is what makes this place unique.
Best time to visit Tons Waterfalls
The Ton waterfall is open throughout the year except during the monsoon. During the rainy season, the water level of the waterfall is high, which might be risky for visitors, so it is closed during the monsoon.
Visitors can visit the waterfall from 7 a.m. to 6 p.m., and due to safety reasons, people are not allowed at the fall after sunset.
Travel Tips
While visiting the waterfall, you must keep extra clothes with you as you might take a bath and there are no bathing clothes available near the waterfalls.
You must wear cotton clothes while visiting a waterfall.
One must carry an umbrella as it might rain near a waterfall.
One must keep a first-aid kit with themselves for emergencies.
Take some snacks and water bottles with you because it will be quite difficult to find any shops near the waterfall.
Conclusion
The Tons waterfall is one of the most beautiful waterfalls present in the Rewa district. If you are planning on visiting Rewa, then visiting Tons Waterfall will be one of the best decisions you can ever make. This place is interesting, and there are few visitors, so it is a great place if you want to escape reality.
FAQs on Tons Waterfall
1. Where is Tons Falls situated?
The Tons waterfall is situated in Sirmaur, Rewa, Madhya Pradesh. It is one of the most beautiful waterfalls in the Rewa district. As per Google, the waterfall is closed, but there is another road from where you can visit the waterfall (do not follow the directions provided by Google Maps). 
2. What is the best time to visit Tons Falls?
Tourists can visit the waterfall during the summer and winter. The Tons waterfall is closed during monsoon season due to safety reasons.
3. What is the distance between Bhopal and the Tons waterfall?
The distance between Bhopal and Tons Falls is around 590 km, and it takes around 11 hours to reach there. 
4. What are the nearby tourist attractions near Tons Waterfall?
There are various places near Tons waterfall that tourists can visit while visiting the waterfall. Some of them are as follows:
Purwa Waterfall, Rewa Fort, Govindgarh, Piyavan Ghanouchi Dham, White Tiger Safari, Bahuti waterfall.